Events
College Honors Fall Graduates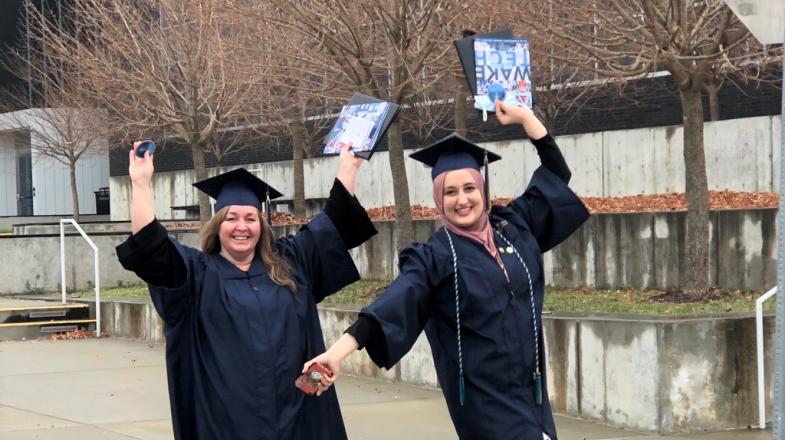 RALEIGH, N.C. (December 11, 2021) – Lots of cheers and hugs today as Wake Tech students celebrated their accomplishments at the college's fall commencement ceremony at the Scott Northern Wake Campus.
More than 200 students participated in the event, which was held in the gymnasium located in building K. Each student walked across the stage to receive a degree or diploma cover and take a picture with Wake Tech President Dr. Scott Ralls. Due to the pandemic, guests were not allowed, but the event was streamed live so family and friends could watch from home.
The college also hosted a pre-recorded virtual graduation ceremony, complete with graduate photos and video speeches. It can be viewed at graduation.waketech.edu.
Dr. Ralls congratulated the students on their success.
"We are so proud of your resilience and dedication," said Dr. Ralls. "Today is a celebration of your accomplishments. Congratulations to the newest Wake Tech graduates!"
Students and staff followed social distancing guidelines and guests remained in their cars. Several families greeted new graduates in the parking lot with flowers and balloons.
Fifty-seven graduates of Wake Tech's Martha Mann Smith School of Nursing are ready to enter the workforce prior to taking their licensure exam to help support healthcare workers, especially those treating patients with COVID-19, including 24-year-old Kayla Turner of Raleigh.
Turner got her start at the Vernon Malone College and Career Academy (VMCCA), a collaboration between Wake Tech and Wake County Publics Schools. She earned her Nurse Aide certificate and was part of the first graduating class at VMCCA in 2016. Turner continued her educational journey at ECU but returned home to Raleigh to be closer to family. She enrolled in Wake Tech and entered the Nursing program in 2019. She and her classmates completed just one semester of the program before the pandemic hit. Turner juggled learning during a pandemic, motherhood and a job at a daycare center along with her nursing classes, often studying in her car during breaks. She says her perseverance was worth it.
"I feel like I am completing a mission for myself and my daughter."
Turner is currently working as a Nurse Aide at WakeMed in Cary. She begins her new job as a Registered Nurse (RN) at WakeMed in Raleigh in February where she will be stationed in the emergency department. She says she is more than ready.
"The training I received at Wake Tech and my real-time experience working in a hospital has prepared me for this next chapter. I am excited to join the frontlines of the healthcare industry full-time."
In all, more than 1,000 students ranging in age from 16-71 received their associate degree or diploma in an array of areas including university transfer and technical programs such as health sciences, skilled trades, business and public services technologies, and information technology.
With Wake Tech's fall graduation complete, registration for spring classes is in full swing. New students can apply now at apply.waketech.edu.
As Wake Tech continues to navigate the evolving challenges of the COVID-19 pandemic, the college is planning a Spring 2022 semester consistent with our "Learn Well" objectives of allowing students to pursue their academic goals while keeping health and safety top of mind. To that end, Wake Tech has released its plan for the spring and strongly recommends that all students and employees be fully vaccinated and boosted. Read more about what to expect in the spring semester in Wake Tech's Learn Well Spring 2022 Plan.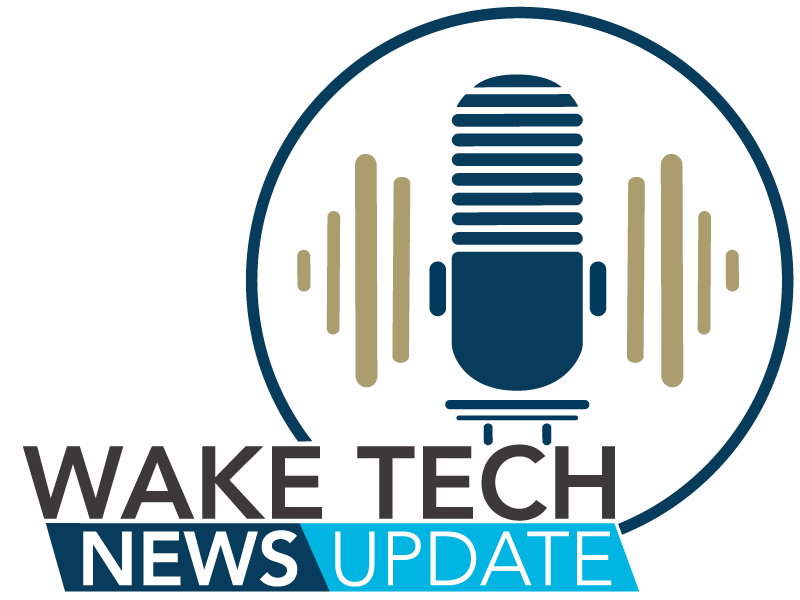 Latest News from Wake Tech