Major League Aspirations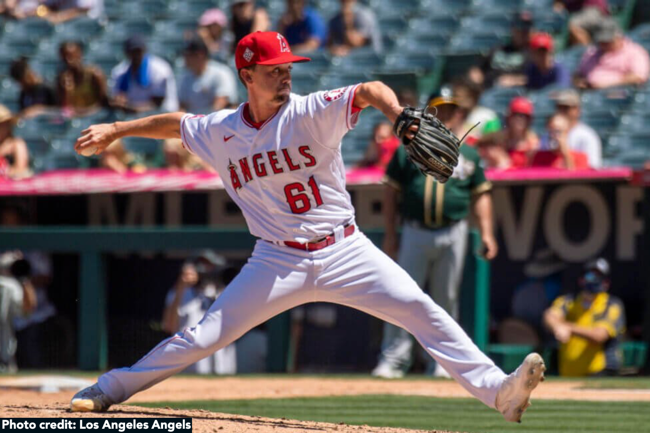 Austin Warren
Class of 2017
Area of Study
Business Administration
Favorite Aspect of Wake Tech
Athletics
Career Goals
Professional Baseball Player
"Wake Tech prepared me for my journey by maturing me as a player on and off the field. I knew right away I needed to work hard to earn my spot and fine tune my skills to become a better ballplayer."
— Austin Warren
Student athletes come to Wake Tech for many different reasons, but for Austin Warren, it boiled down to the opportunity to get a college degree while seeing how far he could take his baseball career.
Warren wasn't the tallest or strongest player growing up, but he sure was among the most determined. "I was always told I was small and didn't have the size to make it to the professional level, but I battled through it and got better each and every day."
To say he got better is an understatement. In July 2021, Warren became the first former Wake Tech Eagle to earn a roster spot in Major League Baseball after being drafted by the Los Angeles Angels.
Warren got his start at Wake Tech in 2015. He was a standout right-handed pitcher who played two seasons as both a pitcher and middle infielder. He graduated with an associate degree in Business Administration in 2017 before transferring to UNC-Wilmington. The Fayetteville native credits Wake Tech with equipping him with the skills needed to advance.
"Wake Tech prepared me for my journey by maturing me as a player on and off the field. I knew right away I needed to work hard to earn my spot and fine tune my skills to become a better ballplayer."
Warren's stats at Wake Tech were impressive. As a freshman, he appeared in 39 games, hitting .259 with nine doubles and 18 RBIs. As a sophomore, he shined on the mound and at the plate. He appeared in 52 games with a .302 batting average with 42 hits, nine doubles and two triples. On the mound, he made 17 appearances with a 7-3 record and a 2.69 ERA over 67 innings and 83 strikeouts. He also made the NJCAA All-Region 10 team.
"I think I needed Wake Tech. I wasn't ready for Division 1 baseball. Wake Tech prepared me by affording me the chance to grow, learn and get better every day."
After Wake Tech, Warren played two seasons with the UNC-Wilmington Seahawks, where he was key in the bullpen with a staff-leading 28 appearances in 2018. He earned the save in the Colonial Athletic Association Championship game that season, sending the Seahawks to the NCAA Regionals.
Warren was selected in the sixth round of the 2021 MLB Draft and picked up his first major league win against the Los Angeles Dodgers on August 6, 2021.