Persistence Pays Off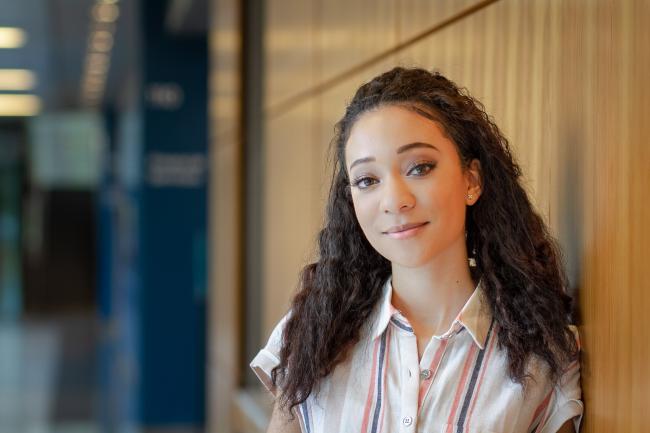 Sarah Allevato
Class of 2018
"The support I've have received at Wake Tech, - from the tutoring staff, the instructors, to my cheer coach - has been invaluable and equipped me to succeed."
— Sarah Allevato
When Sarah Allevato graduated from Holly Springs High School in 2016, she didn't have the means to attend a four-year school right away. A federal Pell Grant afforded Sarah the opportunity to earn an Associate in Arts degree at Wake Tech, but to go beyond that she would need a scholarship.
For Sarah, finding scholarships to apply for was easy; crafting compelling applications took patience, time, and persistence. Through Wake Tech's Individualized Learning Center (ILC), Sarah was able to meet with professional tutors, free of charge, to brainstorm, proofread, and review her essays prior to submission. 
"I got to know the ILC's Writing Center staff very well, and I'm thankful for their friendly smiles every time I walked in," Sarah said, "They were so helpful, encouraging, and supportive."
With their help, Sarah submitted 72 scholarship applications, but 72 times she received rejections. Finally, on her 73rd scholarship submission, news came that she had received one of the most prestigious scholarships in the United States. Sarah was one of only 47 students from across the country to be selected for the Jack Kent Cooke Foundation's Undergraduate Transfer Scholarship. The scholarship pays $40,000 per year to transfer to a four-year university. For Sarah, that means she can attend her dream school, North Carolina State University, to study psychology.
That's not all; the scholarship also includes $75,000 for graduate school, which she wants to eventually use to get her law degree from Harvard.
Sarah is taking it all in stride, "When I won, everyone who helped me in the Writing Center won; we did this together." Together, they can celebrate another scholarship victory as well.  Sarah was also one of three students in the state to receive a $2,500 Crumley Roberts, Next Step Scholarship to put toward her future studies.
Video: Sarah Allevato's story featured on WRAL