Moving Up the Ranks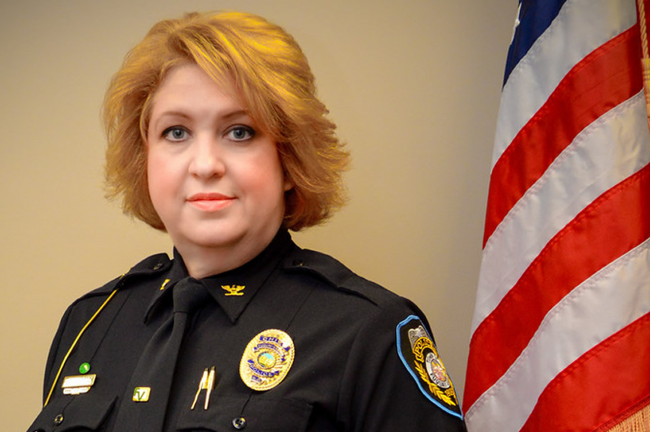 Laura Fahnestock
Class of 1989
"Work hard and good things will come to you."
— Laura Fahnestock
Laura Fahnestock is a 1989 graduate of Wake Tech's Criminal Justice program and Fuquay-Varina's first female police chief! She's following the precedent set by her father, a former captain in the Raleigh Police Department, who allowed her to tag along whenever possible. "Not many people get to work with their father in the field," she says. Laura credits his influence, the work ethic both of her parents instilled, and the education she received at Wake Tech for starting her on an inspiring journey.
Wake Tech was an easy choice, as her parents are graduates and the education was affordable. Laura says the vital hands-on training and individual attention from instructors "really prepared me for my career." She entered the field as a Wake Tech intern with the Raleigh Police Department in 1988, working with foot patrol officers as she earned college credit.
Laura earned a bachelor's degree in Justice and Public Policy while interning at the Rocky Mount Police Department and went on to obtain an MBA with a specialization in Criminal Justice. The most valuable advice she can offer anyone interested in the field is to seek higher education. She's the embodiment of her mantra: "Work hard and good things will come to you." Laura worked her way up to the ranks of sergeant, lieutenant, and captain with the Rocky Mount Police.
Laura started working for the Fuquay-Varina Police Department in 2015. Her goals are to build upon the successes of her predecessors and create positive change – reducing crime, continuing partnerships and improving the quality of life in the community. "I love my job," she says. "I'm very excited to come to work every day." Laura encourages others to "be engaged and involved" and to take on the challenge of a rewarding career.