ROTC Ready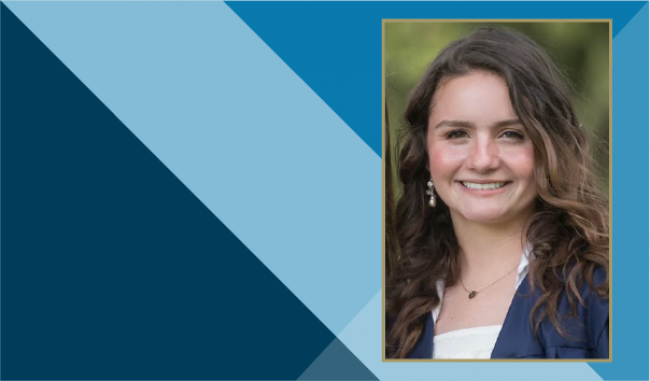 Juliana Grimm
Favorite Aspect of Wake Tech
The diversity of the student body
Career Goals
U.S. Army Military Intelligence Officer
"Wake Tech instructors have a combination of both academic and work experience, which allows for both perspectives in classroom instruction."
— Juliana Grimm
Juliana Grimm has her sights set on commissioning as an Army military intelligence officer in May 2023, a journey that started when she entered Wake Tech in the fall of 2019.
Grimm focused on general studies upon entering Wake Tech, while participating in Army ROTC as a cadet at North Carolina State University, where she earned a three-year scholarship. She said she feels her time at Wake Tech set her up for success in her academic career and gave her a foundation in higher learning that is unmatched.
"The biggest thing was the diversity of the people that are there," she said about people coming to Wake Tech from many work and family backgrounds. Hearing stories from her classroom peers motivated her and pushed her to expand her outlook.
Grimm also found that Wake Tech instructors had an excellent combination of both academic and work experience, which allowed for different perspectives and insights into classroom discussions. 
"They give you both perspectives," she explained of why she enjoyed her classroom facilitation and how her instructors have supported her academic studies.
She was part of an agreement between Wake Tech and the Army ROTC, where she took classes through N.C. State's Department of Military Science while paying Wake Tech tuition. Credits on her Wake Tech transcripts were later reflected on transcripts for N.C. State.
"The agreement between the N.C. State Army ROTC program and Wake Tech provides opportunities for Wake Tech students to develop as leaders and pursue a commission as an Army officer, taking advantage of over 200 career specialties the Army has to offer. These students also begin to build lasting relationships with fellow cadets before coming to N.C. State full time," said Lt. Col. Will Cunningham, the professor of Military Science for Army ROTC at N.C. State. 
Grimm's foundation at Wake Tech has supported her and fellow cadets during her time at N.C. State.  As she describes it, she has assisted more than half a dozen cadets with the transition from Wake Tech to N.C. State, answering questions and offering support. 
Helping others is important to her, she said: "The biggest thing is that I can support other people."
Her support of other people allows her to shine as an ROTC cadet and as a senior at N.C. State, where she is majoring in International Relations and minoring in Russian and Military Science and expects to graduate next spring.
"Cadet Grimm has been recognized as a Distinguished Military Graduate, an honor reserved for the top 20% of cadets across the nation, and hopes to commission into the Military Intelligence branch in the spring of 2023," said Cunningham. "Beyond her character, her passion for helping others is based on her many life experiences, including her time at Wake Tech."