Veteran Services Locations and Hours
Southern Wake Campus | 9101 Fayetteville Rd. Raleigh, NC 27603
Building L-143  |  919-866-5000  
Mon-Thur:  8:00 a.m. - 5:00 p.m.
Fri: 8:00 a.m. - 2:00 p.m.
       2:00 p.m. - 5:00 p.m. by appointment only
Scott Northern Wake Campus  |  6600 Louisburg Rd. Raleigh, NC 27616
Building C - Suite 206  
Mon-Thur:  8:00 a.m. - 5:00 p.m.
Fri: 8:00 a.m. - 2:00 p.m.
       2:00 p.m. - 5:00 p.m. by appointment only
RTP Campus  |  10908 Chapel Hill Road Morrisville, NC 27560
Building RT1 - Suite 326 S
Thur: 9:00 a.m. - 1:00 p.m.
Why Wake Tech?
Wake Tech offers more than 200 associate degrees, diplomas, and certificates in science, applied science, the arts, and general education, as well as university transfer for entry into a four-year college or university.
Wake Tech is accredited by the Southern Association of Colleges and Schools Commission on Colleges to award associate degrees, diplomas, and certificates.
Wake Tech is approved as a degree-granting institution for veterans and eligible dependents seeking educational or vocational training under Title 38, United States Code. Wake Tech maintains membership in the Service Members Opportunity Colleges (SOC) which provides:
Reasonable transfer credit for work already completed
Credit for military training and experience
Credit for nationally-recognized standardized testing programs
Veterans, active duty service members, and their dependents who wish to attend Wake Tech can use the following VA Benefits: Chap 30: Montgomery GI Bill, Chapter 31: Voc. Rehab and Employment, Chapter 33: Post-9/11 GI Bill, Chapter 35: Survivors and Dependents Education Assistance (DEA), Chapter 1606: Select Reserve GI Bill, Chapter 1607: Reserve Educational Assistance Program.
The mission of the Military and Veteran Programs Division is to support and enhance the educational experience of our student veterans and eligible dependents by assisting with the transition into higher education to achieve their career goals. We are committed to providing our veterans with the highest quality of academic support services by assisting with veteran's education benefits, facilitating the transition into college life, and providing support for their ongoing academic success.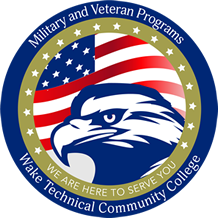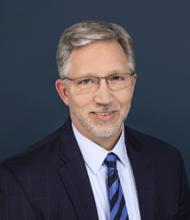 From the President:
Welcome service members, veterans, and families. Thank you for choosing Wake Tech!
We recognize the sacrifices you have made on behalf of our nation, and we support you as you continue your education. We have the programs and services to help you pursue academic and career goals, whether you seek a degree, diploma, or certificate; university transfer; or new skills and career options. Veterans' Services is here to assist you.  
I wish you the very best in all your future endeavors.
---