Money management is more than the balance you have in your bank account. It's about your financial mindset and the daily financial decisions you make.
Student Money Management is here to help you as you navigate your financial journey and take control of your finances. We are dedicated to your financial well-being providing you with the resources, tools and financial education needed to be fiscally responsible today and after graduation.
Student Money Management pillars
Inform – Provide students with resources and tools to make informed financial decisions
Empower – Through financial education, students will be empowered to take control of their finances both now and after graduation.
Inspire – Our goal is to inspire positive financial habits that will last a lifetime.
Support – Provide students with support through workshops and one-on-one financial coaching sessions
Schedule a financial coaching session or classroom presentation. Virtual and in-person sessions and presentations are available (by appointment only) on Southern Wake Campus and Scott Northern Wake Campus. For presentations requested after 5 p.m. or for more information, email [email protected].
Budgeting
Student discounts
As a student, many retailers and programs offer discounts to you for signing up. The sites are free to join, and the only prerequisite is that you must have a valid .edu email address.
ID.me – ID.me is a digital identity verification service that not only verifies students' status online but also offers a variety of online student discounts from their nearly 1,100 partners, including offers on accessories, appliances, car rentals, books and magazines, electronics, exercise and fitness, clothing and more.
UNiDAYS – UNiDAYS is a deals site that allows you to save on more than 150 top brands in categories such as fashion, health and fitness, beauty, lifestyle, food and technology. Discounts vary based on location.
StudentRate – This student discount site gives you access to offers on clothing, beauty and cosmetics, hotel and travel, tech, school supplies and more.
Student Beans – This free app, available on Apple and Android platforms, gives students instant access to the latest online student discounts based on their locations.
Amazon – With Amazon Prime Student, college students can enjoy a six-month trial, which includes free two-day shipping on over 50 million products, unlimited streaming of Prime movies and TV shows, unlimited photo storage with Prime photos and other benefits. When the trial period ends, college students can still enjoy 50% off the price of an Amazon Prime subscription, as well as access to all Prime benefits.
Spotify – Spotify's Premium for Students allows them to pay half price for a Premium subscription for a year, which can be renewed every 12 months for the next three years – as long as you're eligible. You can also get access to Premium plus Hulu and Showtime for $0.99 for the first three months, after which the price reverts to $4.99 for the remaining months.
Microsoft – Students are eligible for Office 365 Education, which includes Word, Excel, PowerPoint and OneNote, plus Microsoft Teams and other classroom tools for free. Students also can get deals like $200 off a Dell Inspiron 15 laptop and 10% off Surface accessories, as well as other exclusive benefits.
Norton – Once you unlock your Norton student discount with your Student Beans ID, you can save up to $65 on a one-year subscription, which covers antivirus, security and Wi-Fi privacy.
Apple – Apple Education Pricing allows current and newly accepted college students to save 5% off most Apple products. Students can save up to $200 on a new Mac computer, iPad, Apple software and other selected accessories.
HP – With HP's Student Program Offers, college students can enjoy a two-year warranty on PCs, accidental damage protection, exclusive student pricing and pre-installed Office software. Students can also receive 35% discounts and free delivery with HP online.
Lenovo – Students can save more on their laptop purchases with Lenovo, which offers 25% off ThinkPad laptops and 20% off all other Lenovo products (excluding third-party products) and free shipping. Discounts may vary depending on your school, and your student identity will be verified before you can complete the purchase.
Logitech – Logitech has student deals and discounts up to 25% off electronics purchases. Use your .edu email address at check out to get discounts on a broad range of products.
GEICO – Students can save $100 to $200 on their auto insurance policy and enjoy a price slash of about 15% on certain coverages  from GEICO. To qualify, you must be a full-time high school or college student between the ages of 16 and 25 and have a "B" average (3.0 GPA) or higher. Apart from the "good student" discount, drivers in honor societies and those who haven't been involved in a crash within the last five years can also enjoy money-saving discounts.
State Farm – Students can save as much as 25% off their auto insurance policy with State Farm – even after they graduate from college up to age 25. To qualify, students must maintain a "B" average (3.0 GPA) or be part of the top 20% of your class.
Allstate – Students can save up to 35% on auto insurance with Allstate's Smart Student Discount. To qualify, students must be single, below the age of 25, be enrolled full time and have good grades.
Verizon Wireless – Get close to 19% off voice/data plans and 25% off accessories depending on your university.
AT&T – Save on your wireless service monthly plans, devices and more with the AT&T Signature Program.
Sprint – Enjoy monthly service discounts and extra unlimited data for an additional $10 per month with the Sprint Works Program.
Restaurants  – McDonald's, Burger King, Arby's, Subway, Pizza Hut and Papa John's all off 10% to 20% student discounts, while Chick-fil-A and Chipotle offer students free drinks.
More information on student discounts for college students.
Credit
Your credit is important because it is used to determine your eligibility for purchasing a house, buying a car or even getting a job. So whether you are trying to establish, maintain or rebuild credit, many resources exist to help you. Understanding how credit works is key. Use these tools and resources to help you navigate credit.
Credit scores
Credit reports
You need to know what is on your annual credit report and obtain a copy at least once a year. Use the links below to get access to your credit report.
Scan for more information from Wake Tech's Student Money Management program.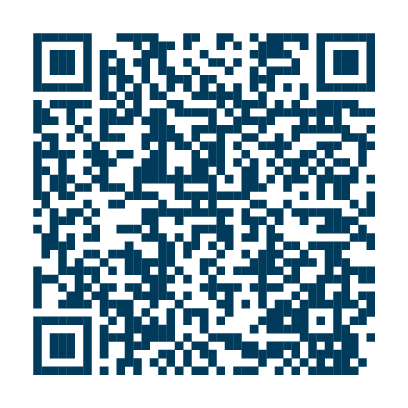 Scan for lists of discounts available for students.