Samuel Shelton
As a student a Wake Tech, I was interested in getting involved with organizations around campus but did not have time considering I was a full-time student and worker. Pathways Male Mentoring Success Scholars quickly changed that perspective. I remember getting invited to campus events which occurred during free time between classes. I observed the quality of the members of this organization and with their distinction in attire and professionalism, I knew that this was the organization for me. I knew the potential that I possessed, and being a part of Pathways took that to the next level. Being a Peer Mentor has challenged me to take the initiative of leading others as it relates to excelling in academics while being a part of a brotherhood. It has taught me how to lend a helping hand whenever possible. I've learned how to utilize all resources a school can offer and in return continue to give forward to guide and mold someone else so that they can be the best student they can be while at Wake Tech and throughout their next journey in life. I have been accepted to The University of North Carolina at Pembroke and have decided to double major in Mass Communications & Theatre Arts. I plan to explore a career in broadcasting and television, while also pursuing my dreams as an actor. My accomplishments this far would not have been possible without the support of this rewarding organization and Mr. William Kincy. Thank you for your guidance, patience and opportunities.
[Watch Video on Samuel's Wake Tech Story...]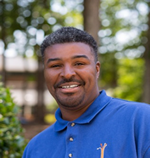 William Terry
When I first came to Wake Tech, I was lost. I didn't have a clue about what I wanted to be or do. I chose something that was easy and that wouldn't take long to complete. I eventually earned my diploma in Welding. However, due to medical issues, I had to change course; at this time, I was lost again. I joined the Pathways Male Mentoring Program. Eventually, I graduated with an Associate Degree in Mechanical Design. Pathways helped me find myself. The Pathways brothers were younger and focused. Pathways had given these brothers the guidance to go beyond and conquer. I wanted the same thing; at the time I was around 38 years old. Being around these brothers influenced me to press further. During my Pathways experience, I had access to tutors, mentors, a brotherhood, and the guidance needed to succeed. If it were not for this awesome brotherhood, I wouldn't have made it this far. I am now working on a bachelor's degree in Mechatronic Engineering. I have transferred to a university and am looking forward to a bright future. I thank Pathways for being there for me when I needed that guidance. I was once lost, but now I am found.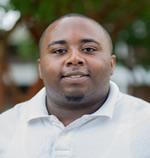 Michael Richards
I made it! The race is not given to the swift nor the strong, but unto them that endure to the end! The Pathways Male Mentoring Program helped me discover my passion for food and hospitality. When I first started Wake Tech, I really did not know what I wanted to do with my life. However, being a part of this great program changed my life for the better. My experiences in Pathways have given me the tools and self-confidence needed to chase my dreams, which are to one day become a chef/owner of a restaurant and food truck. I have always wanted to open my own business, and I really believe Wake Tech's Pathways Program planted many of the seeds that will help me think positively rather than negatively about my potential to reach my goals.
Starting Wake Tech several moons ago, I entered as a boy, but am now leaving as a man. Today is a new day for me because I am the first one in my immediate family to get a degree! Many people told me to give up, but I had to keep pushing toward my dreams and goals because of my love for food and service. Now I can say that I have an Associate of Applied Science Degree in Hospitality Management and a Certificate in Event Planning. To everyone who supported me on my journey, thank you.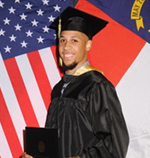 Nicholas Bennett
Pathways Male Mentoring at Wake Tech is where I discovered my gifts in mentoring and leadership. Through this service, I became well-informed of all of Wake Tech's resources to use for my benefit. It took some time for me to break out of my comfort zone so that I could blossom into what I'm destined to become; nevertheless, I did it! My level of confidence increased tremendously with Pathways. I overcame obstacles and turned them into opportunities. Having the opportunity to become a student leader within Pathways was life changing for me. It opened so many doors in my life! I have now graduated with an Associate of Applied Science Degree and Diploma in Medical Office Administration. I will also receive an Office Administration Diploma in July. In looking back over my journey, I can truly say that I have grown and transformed into the young professional I am becoming today because of Pathways!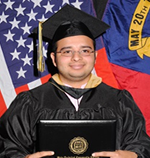 German "Andy" Avila
When I arrived to the United States in the fall of 2013, I was placed in a study skills class taught by Mr. William Kincy, Pathways Male Mentoring Coordinator. I had no idea of how education was here in the states. I was a bit frightened and anxious. I had little belief that I would finish school or adapt to life here. However, from the first encounter I had with the Pathways Program I felt a sense of belonging and a welcoming bunch of mentees and mentors. I immediately took the opportunity to join and interacted with other like-minded males who were thriving for success. I have now graduated from Wake Tech and continue to have the Pathways mindset. With the skills and confidence I've gained, I know I can accomplish anything I set my mind on. I am now a leader and one who hopes not just to command, but a leader who seeks to empower others. If not for the Pathways Program, I would not have seeped to continue my education at North Carolina Central University. I hope one day to be able to help others both mentally and physically.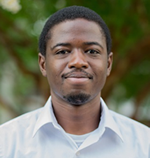 Allan Oduor
I first joined Pathways in 2013. My reason for joining was that I wanted to be involved in a campus organization which would add value to my experience as a Wake Tech student. Since becoming a member of Pathways, I've gained a great deal of leadership and public speaking experience through our group mentoring meetings, as well my role in leading our mentoring and outreach initiative with students at a local middle school. Through networking with the Pathways Coordinator and others, I was able to benefit from a career building opportunity in an undergraduate researcher position at an Engineering Research Center located at NC State University. The sense of belonging to a brotherhood of forward-thinking and progressive fellow students also greatly contributed to my invaluable experience as a Wake Tech Student and Pathways member. I am very proud to have been a member of the Pathways Male Mentoring Program. I am now a student at NC A&T State University, studying Physics.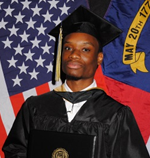 Kalala Tshimanga
When I started at Wake Tech, my plan was to get an Associate's Degree and transfer to a University to receive a Bachelor's in Business. My counselor might have suggested that I join a club or get involved at Wake Tech but, I honestly only remember having to complete the requirements for the First-Year Experience Program. My counselor did suggest that for one of my classes I choose Mr. Kincy as my instructor; I did just that, without much thought. Soon after, I found out about Pathways and I joined about a month later. Simultaneously through Pathways and my life experiences while at Wake Tech, I became more comfortable and aware of myself. My responsibilities helped me expand my abilities and put me out of my comfort zone; this led me to use my introverted personality as a strength rather than a weakness. Being involved in Pathways groomed me to be a leader in my life and wherever I might be needed. Now, I am at North Carolina State University as an accounting major, almost like I'm a freshman again at Wake Tech—the difference is that now I know what I am capable of and plan to be involved here as I was in Pathways at Wake Tech. With Pathways, I'll never regret the time that went into attending meetings, conferences, events, summits, and our sessions, because if it weren't for them I'd be looking at a different person in the mirror today. Though I have graduated from Wake Tech, I will not shy what this service has done for me and I hope it continues to prosper. I thank Mr. Kincy, Ms. Cooley, the guys, and everyone else who helps Pathways maintain its presence today.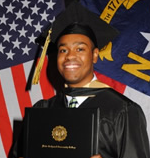 Eric Brown
Are you a student who's nervous about attending college? Are you looking for an opportunity to make a difference in someone's life? Do you have what it takes to be a leader? If you answered yes to any of those questions, then this program is for you! When I first came to Wake Tech, I had butterflies in my stomach because I didn't feel like I was prepared to take college-level courses. Pathways provided me with a group of fellow peer mentors who were always there to help me whenever I needed them. When I became a student leader within the program, I got a chance to share some of the things that the program taught me with new students. Just being a student leader opened up many opportunities for me. One of them was a free trip to attend the SAAB National Mentoring Conference in Dearborn, Michigan. Other guys attending this conference experienced flying an airplane for the first time. Being a part of this program took away a lot of the pressure of being a college student. Now that I have graduated, I can tell you that I am very proud that I chose Wake Tech. I am also proud to say that I am an alumnus of Pathways 3MP, because they gave me the confidence that I didn't have my freshman year!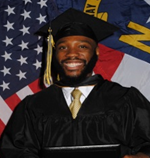 Christian McDonald
"The Pathways program helped me understand that I can accomplish anything that I want to in life. In addition, Pathways coached me as I worked on obtaining my degree in Human Services Technology. This program is special, as it also taught me the importance of asking for help for myself, leadership and providing help to younger people. I feel that I have become a better person through my participation in Pathways. I will forever take the things that I have learned from this program and apply those principles while helping others who are in need."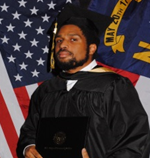 Damion Christian
Pathways 3MP provided great assistance and motivation for me during my Wake Tech experience! I was able to utilize some of the various resources that Pathways has to offer, which in turn helped propel me towards graduation. Some of the resources offered were: tutoring, scholarships, mentoring, leadership development, travel, and volunteerism. Through the program I was able to network with a wide range of like-minded and self-motivated people, whose example helped to encourage me during difficult times. This program is there to assist anyone wanting assistance, but the individual must be willing to put in the work to acquire the rewards it has to offer. Thanks for everything Mr. Kincy!!
[Graduation Video...]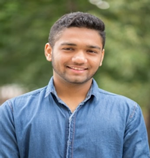 Dishant Patel
I never had any experience joining a student organization before Pathways 3MP. I was too lazy for extracurricular activities, but I knew that I needed at least some volunteering experience just to look good on my résumé; so, I got an appointment with Mr. Kincy, did some paperwork, and became an official member of Pathways. After getting involved in Pathways I realized that this program is a lot more than just volunteering. Pathways serve its student participants by creating a true companionship between brothers. Meeting brothers and other professionals who can upgrade one's life is one of the best values of Pathways. Volunteering with Pathways was not just any other volunteering opportunity; it was an opportunity to sharpen my leadership and public speaking skills. This program also helped me find friends of a similar mindset, who were willing to go beyond what they had already achieved to make a difference. Pathways possessed a very positive energy, and it has made me proud of who I am today. I could not have been any better in the two years that I spent at Wake Tech without Pathways; I have been accepted to the University of North Carolina—Charlotte, and will attend this institution starting the fall of 2015.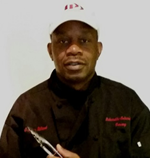 Stephen B. Gilliard, Food Entrepreneur
Virtually every decision I've made about my future had its origin in what I've learned from people I respected. Some decisions took me along a lonely path, others created fiscal chaos, but most resulted in success. In the end, however, my destiny was tied not to chance, but to choice--the choice people made to reach out and influence me. Will Kincy and the Pathways program are some of those influencers. Through Pathways I was guided and motivated in the areas of academic, career, and personal development. Along with the dedicated mentors, I was granted the opportunity to meet, fraternize, and build lasting relationships with other forward-thinking men of color. Pathways is truly a blessing and I will forever be grateful for the experience and will always support it.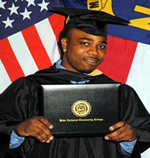 Cameron Best
I am a 2014 graduate of Wake Tech, receiving an Associate's Degree, Diploma, and 3 certificates in Air Conditioning and Heating. I now work at Your Service Professionals full time. I have my own place and am making major accomplishments on the job and in my personal life. During the latter part of my time at Wake Tech, I joined Pathways 3MP. I am loving life right now thanks to Mr. Kincy and my experiences in Pathways 3MP. Since that time and through various experiences, Pathways has helped me succeed, and I'm now in a position to give back. In addition to my experiences with the Pathways Male Mentoring Program, I would also like to thank Ms. Christy Shields (New Student Orientation Department), Mrs. Thu Washington (Student Success Department), Mr. Henry Phinazee (Raleigh Fellows Program), and many other wonderful people at Wake Tech for their encouragement and words of wisdom. Thank you for the success you have guided me to.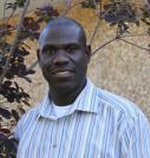 Oneal Campbell
I am very blessed to have been associated with Pathways 3MP, my strength and guide while at Wake Tech that has helped me become the leader I am today. Lao Tzu states, "The journey of a thousand miles must begin with a single step." This statement was the epitome of my journey in the Pathways 3MP, which has been monumental in helping me grow as a student and a professional. Pathways extended to me support, advice and numerous opportunities to excel. I have learned to inspire, motivate and above all reach after my dreams. As a result of the skills, connections and knowledge I developed while in Pathways, I was selected as a Student Ambassador, inducted into The National Society of Leadership and Success and received the Merit and G.R.E.A.T. Scholarships. As a Pathways mentee, I was also honored when given the opportunity to job shadow Dr. Stephen Scott, the President of Wake Technical Community College. One of the most important things that I will cherish from the Pathways 3MP is the quote, "I can succeed regardless of my circumstances." You must not let your current circumstances define you, but rather be an agent of change. I enjoyed being a part of Wake Tech and the Pathways 3MP immensely. They have inspired me to continue learning with hard work and dedication. Currently, I am enrolled at North Carolina Central University where I am pursuing a Bachelor's degree in Pharmaceutical Sciences. At NCCU, I will always use the interpersonal skills and networking techniques that I learned from the Pathways 3MP, as they continue to help me achieve greater success.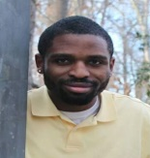 Joel Kamuabo
I started at Wake Tech in the fall of 2007 and found it hard to be self-motivated. After doing poorly for 2 semesters, I took a break from school for a semester. When I came back in the spring of 2009, I heard about the Pathways Program, and at that point thought anything was worth a try. I saw an immediate improvement in my motivation and I owe it all to the accountability that the Pathways Program offered; that was the most impactful aspect of the program for me. Having someone who had access to my grades, someone who I could talk to about my progress throughout the semester and someone who would hold me accountable with positive reinforcement really helped me stay focused for my last few semesters there. The usefulness of the Pathways Program also showed in my grades. I made the Dean's list my last two semesters at Wake Tech and was able to earn my Associate's in Arts degree by December 2010 in order to transfer to UNCG. I'm currently a Business major with a concentration in Accounting. After I graduate, I plan on working as a CPA (Certified Public Accountant), while I prepare for graduate school, where I hope to earn my MBA.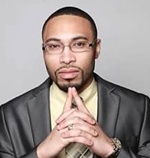 Andrew Moody
Pathways 3MP set me on a path that would forever change my life trajectory. After Graduating from Wake Tech, I transferred to UNC Greensboro where I majored in Psychology and Minored in Speech Communication. While attending UNC Greensboro, I worked part-time on campus at the University Speaking Center as a student public speaking coach. I was honored to work there, as only ten students are selected to work at the University speaking center each semester. Shortly after graduating UNC Greensboro I began working as a team lead for a Blue Cross Blue Shield health insurance campaign working through a Xerox Services Call Center. Thanks to the leadership and interpersonal skills that I originally began developing in Pathways, I was promoted to a supervisor within 3 months. My next life move is to pursue my Master's Degree in Business Administration with a concentration in Marketing.
The mentor's that I gained through Pathways still give me guidance to this very day, and the friendships that I had developed while in Pathways showed me that Minority Males can succeed the same way as everyone else succeeds: through hard work and good decisions. One of my mentor's, Anthony Caison (now a Vice President at Wake Tech), once told me something that I will never forget: "Life is all about choices." Today I ensure that I am making the right choices, by surrounding myself only with people who will lift me higher, just as the young men that I met while in Pathways.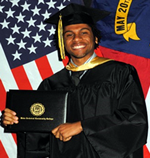 Langston Tucker
I am a 2014 graduate of Wake Tech Community College. During my final year there I was a part of Pathways 3MP, the Minority Male Mentoring Program. Overall I must say I was very pleased with my experience in the program. If you are the kind of person who is looking to build relationships with like-minded brothers in your local area who share the same goal of obtaining post-secondary educational degrees, I would encourage you to join. Some of our monthly topics of discussion included:
Image
Finances
Health and Fitness
Stress Management
Networking and professionalism
Another event I had the pleasure of experiencing with Pathways was venturing to Winston-Salem State University. Although not my school of choice, going to WSSU opened my eyes to many of the opportunities granted at that school and beyond Wake Tech in general. For any enrolled Wake Tech male student of any age interested in growing/developing in the areas of structured academic planning, engagement and relationship building, career counseling, volunteerism and the betterment of themselves and the people/community around them, I would encourage them to look into applying for membership into this program.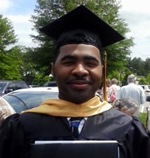 Brian Walker
Strive for success, and remember if you don't stand for something you will fall for anything! While at Wake Tech, I enjoyed my time with the Pathways 3MP. There were many experiences that inspired, enlightened, and challenged me (yes I said challenged) to see things with versatility and capability. One experience that I enjoyed was helping others by volunteering in the kitchen at the local Men's Shelter; besides, when getting to a point of academic burnout, helping others who were less fortunate than I gave me a sense of humility and drive to keep going. Another favorite Pathways event that I enjoyed was the college tours, as they were always empowering and uplifting. Having well established guest speakers, one-on-one mentoring and motivational seminars provided me great influence and networking opportunities. Most of all, having a student group that I could relate to and grow with was my best experience while in the program! I learned so much with my fellow mentees and mentors, and still regard many of them as my brothers. As a student member of the program, I learned how to improve myself while striving to get my two Associate Degrees in the Heavy Equipment Technology and Construction Equipment Systems Programs. Automotive repair and Heavy Equipment Technology has always been a passion of mine, thanks to my late parental guardian/great uncle. I have goals to achieve great things in the industry, and give back by teaching the lessons to newcomers that I have been given.