Construction is underway for the second building on the RTP Campus!  The architect/designer of the second building (RT2) is O'Brien Atkins.  The construction firm is Rodgers Builders, Inc.  The building will include 63,600 GSF at a cost of $44M.  750 surface parking spaces will be added.  RT2 will enable the RTP Campus to accommodate an additional 1100 students. 
As of April 2019, the planning is in the final construction documents phase.  These plans will be submitted to the Town of Morrisville and other approving entities.  Assuming approvals go as planned, construction could start in summer or early fall 2019.  With an 18-month building plan, we expect RT2 to be completed sometime in spring 2021 with classes starting in late summer or fall of 2021.
Along with 20 plus general classrooms and labs, RT2 will feature:
Business analytics classroom and lab
Classroom of the future for faculty to experiment with new teaching technologies
Large corporate partnership area for engagement between students and local companies
Biotechnology classrooms and labs
The design of RT2 will continue with the brand of instructional spaces that invite students to preview potential career paths.  The building will feature open spaces that inspire creativity and innovation.
Early Renderings of RT2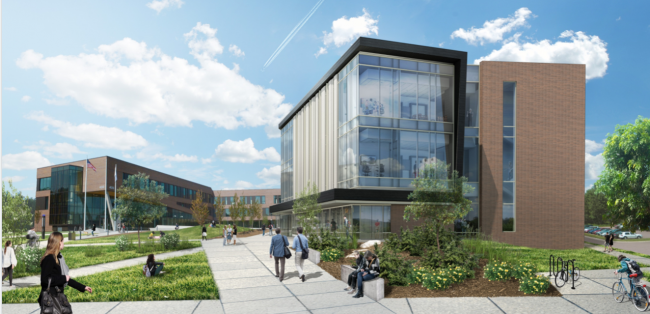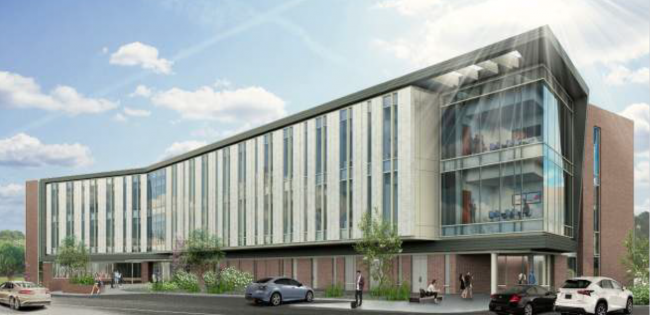 Looking toward the Future
The RTP Campus will continue to extend toward Paramount Parkway and within the next 25-30 years the campus footprint and will include several more buildings and parking decks.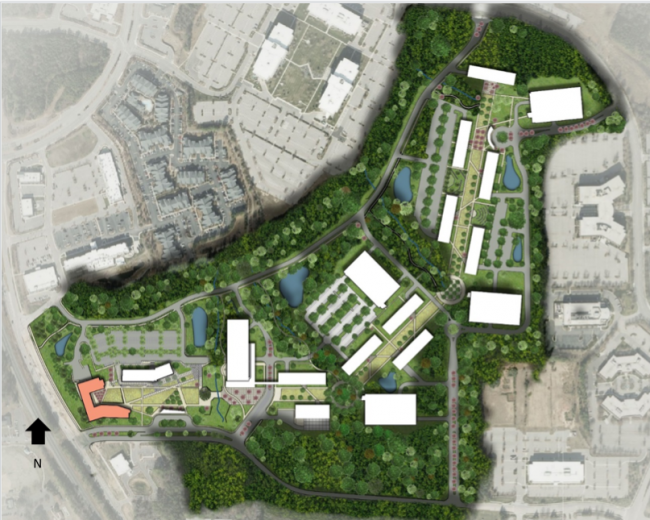 Timelapse of Completed Building 1 Construction