Non-Credit Online Learning
---
Online Educational Partners
Wake Tech also offers non-credit training through our online educational partners, who have large catalogs of online courses. 

Career Step
Get the career-focused education you need to succeed! Wake Tech has partnered with Career Step to offer online training programs including Medical Coding and Billing, Medical Transcription and Editing, Medical Administrative Assistant with EHR, and Pharmacy Technician.
See Current Courses in Wake Tech Catalog Browse Partner Catalog

Ed2Go
Short courses
Ed2Go offers a wide range of highly interactive courses that you can take entirely over the Internet. All courses include expert instructors, many of whom are nationally known authors. Most courses are 6 weeks long.
Find an Ed2Go course starting soon in our online schedule. If you do not find the course you want, you can browse the full Ed2Go library. 
See Current Courses in Wake Tech Catalog Browse Partner Catalog
Career Training Programs
Ed2Go also offers open enrollment training and certificate programs designed to provide the skills necessary to acquire professional level positions for many in-demand occupations. As they have a career training focus, these are longer, more in-depth courses. In some situations, financial assistance through programs such as MyCAA – Free Career Training for Military Spouses may be available.
See Current Courses in Wake Tech Catalog Browse Partner Catalog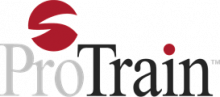 ProTrain
ProTrain is the global leader in educational services. Courses include IT training and certifications, accounting and financial services education, programming and web design development, and green and renewable energy instruction.  Here you can find affordable, self-paced, online certificate programs that can train you for the latest, in-demand job skills.
See Current Courses in Wake Tech Catalog Browse Partner Catalog
UGotClass 
UGotClass online certificates and courses are provided by the Learning Resources Network (LERN), the largest continuing education association in the world, serving more than 1,000 colleges, universities and schools. Online courses are taught by leading practitioners and teachers, with audio presentations from the teacher and interaction with other participants and the teacher. We offer certificates, CEUs, ILUs, and some courses even have optional graduate credit. Courses focus on "Skills for the 21st Century" ©.
See Current Courses in Wake Tech Catalog Browse Partner Catalog
---
Non-Credit courses offered in an Online or Hybrid (class with some in person and online content) Format. 
Course
Advanced CSS3 and HTML5
Name
WEB-3000HE
Available Classes
Description
Find out how to take advantage of HTML5 "semantic" tags that make page design faster, easier, and more intuitive than older HTML versions. Learn to use HTML5 to create basic mobile pages and apps.
Course Objectives
have learned to use HTML5 to provide video that works in any environment.
have learned to wield new CSS3 features essential for fast-loading, exciting, interactive websites, especially mobile sites.
have learned to use jQuery Mobile to create app-like mobile Web pages and themes— complex sets of styles for mobile sites.


Outline of Instruction
Wednesday - Lesson 01

In this first lesson, we'll survey how great websites attract visitors and make content inviting and accessible. You'll find out how effective websites gather valuable information about who's visiting the site, and you'll learn how sites attract and retain mobile users.
Friday - Lesson 02

This lesson is a compressed, intense survey of the basic techniques involved in building modern Web pages with HTML5 and CSS3. Today you'll examine, deconstruct, and customize an HTML page and a style sheet.
Wednesday - Lesson 03

Today's lesson balances art and technology. It's time to define and apply a color scheme to your site. Then we'll test the HTML and CSS code for errors and check links and spelling. After that, you'll be ready to upload your site to a remote host
Friday - Lesson 04

In this lesson, we'll explore two techniques for creating inviting websites: CSS3 gradient backgrounds and Web fonts. Both of these help you create an engaging and distinctive look for your site. Most important, new CSS3-based techniques allow you to implement these features in a way that doesn't affect download time!
Wednesday - Lesson 05

"Native video" plays in a browser without any plug-in software. HTML5 marked the emergence of native video, and all current-generation browsers support it. In this lesson, you'll learn what its advantages are and how to present it in formats that are accessible to the greatest possible range of users.
Friday - Lesson 06

Collecting data through forms is one of the most valuable and underrated elements of advanced Web design. In this lesson, you'll learn to build basic forms, so visitors can sign up for your email list.
Wednesday - Lesson 07

In this lesson, we'll explore some remarkable new features in HTML5 that make it easier and more inviting for people to fill out forms. We'll also look at how server-side scripts manage form data.
Friday - Lesson 08

HTML5 semantic elements are a radically new and better way to structure Web page content. In this lesson, you'll learn to apply them.
Wednesday - Lesson 09

How do the needs of smartphone and tablet users differ from the needs of laptop and desktop users? In this lesson, you'll build on basic fluid design techniques by adding media queries that allow you to design a completely distinct look and feel for different-sized browsing environments.
Friday - Lesson 10

Slide shows are one of the most widely used elements of attractive, inviting Web pages. In this lesson, you'll download a jQuery slide show widget, and then you'll customize its HTML and CSS code to integrate it into a website.
Wednesday - Lesson 11

We've talked about jQuery, but what about jQuery Mobile? In this lesson, you'll use it as you create app-like mobile Web pages. You'll also integrate them into a site, and we'll discuss how to build sites that work well in any environment.
Friday - Lesson 12

It's time to give your mobile site some style. ThemeRoller for jQuery Mobile generates custom CSS for jQuery Mobile sites. With ThemeRoller, you can define global styling elements like fonts and color swatches that you can apply throughout a mobile site.
Contact Hours
24
CEU's
2.4
Industry Standard, State, or National Certification
No
CE to CU Articulation
No
Prerequisites
Text and Supplies Needed
Internet access
• Email
• One of the following browsers:
o Mozilla Firefox
o Microsoft Internet Explorer (9.0 or above)
o Google Chrome
o Safari
• Adobe PDF plug-in (a free download obtained at Adobe.com .)


The only software is required for this course is a current generation browser: Chrome, Firefox, Internet Explorer (version 9 or higher), or Safari (software must be installed and fully operational before the course begins); you may take this course using a desktop or laptop computer with any version of Microsoft Windows, or any other operating system including OSX, Chrome, or Linux.
Clinical Site/Special Facilities
Requirements for Successful Completion of this Course
Attendance 80% or above
Participation
Student must past 10 quizzes or past final exam with 70% or better.
Accreditation/Special Approval Requirements
Intended Audience
Specific Industry or Business Support Needs
Industry or Job Titles Related to training Outcomes for Employment
Related Courses
Course Contact Information
Non-Credit Online Learning http://ceonline.waketech.edu
919-532-5818 or 919-532-5689