Non-Credit Online Learning
---
Online Educational Partners
Wake Tech also offers non-credit training through our online educational partners, who have large catalogs of online courses. 

Career Step
Get the career-focused education you need to succeed! Wake Tech has partnered with Career Step to offer online training programs including Medical Coding and Billing, Medical Transcription and Editing, Medical Administrative Assistant with EHR, and Pharmacy Technician.
See Current Courses in Wake Tech Catalog Browse Partner Catalog

Ed2Go
Short courses
Ed2Go offers a wide range of highly interactive courses that you can take entirely over the Internet. All courses include expert instructors, many of whom are nationally known authors. Most courses are 6 weeks long.
Find an Ed2Go course starting soon in our online schedule. If you do not find the course you want, you can browse the full Ed2Go library. 
See Current Courses in Wake Tech Catalog Browse Partner Catalog
Career Training Programs
Ed2Go also offers open enrollment training and certificate programs designed to provide the skills necessary to acquire professional level positions for many in-demand occupations. As they have a career training focus, these are longer, more in-depth courses. In some situations, financial assistance through programs such as MyCAA – Free Career Training for Military Spouses may be available.
See Current Courses in Wake Tech Catalog Browse Partner Catalog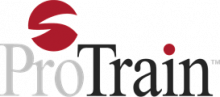 ProTrain
ProTrain is the global leader in educational services. Courses include IT training and certifications, accounting and financial services education, programming and web design development, and green and renewable energy instruction.  Here you can find affordable, self-paced, online certificate programs that can train you for the latest, in-demand job skills.
See Current Courses in Wake Tech Catalog Browse Partner Catalog

UGotClass 
UGotClass online certificates and courses are provided by the Learning Resources Network (LERN), the largest continuing education association in the world, serving more than 1,000 colleges, universities and schools. Online courses are taught by leading practitioners and teachers, with audio presentations from the teacher and interaction with other participants and the teacher. We offer certificates, CEUs, ILUs, and some courses even have optional graduate credit. Courses focus on "Skills for the 21st Century" ©.
See Current Courses in Wake Tech Catalog Browse Partner Catalog
---
Non-Credit courses offered in an Online or Hybrid (class with some in person and online content) Format. 
Course
Employment Law Fundamentals
Name
MLS-3810GE
Available Classes
Intended Audience
This course is intended for employers and the general public.
Description
Employment law concepts are critically important to businesses and the general public. Learn the basics of employment law so you can hire, manage, and evaluate employees legally – as a manager, supervisor, small business owner, human resources specialist, or corporate executive. Learn the difference between an employee and an independent contractor; the basic types of employee benefits; effective hiring, evaluation, and termination procedures; methods to resolve employment disputes in and out of court; discrimination and union laws; and workplace safety rules.
Course Objectives
have gained an inside view of the law with court examples, real situations, and prevention strategies that prepare you to effectively resolve workplace issues.
have learned effective communication techniques.
have learned negotiation strategies, and what to expect if you do go to court.
Outline of Instruction
Wednesday - Lesson 01
Are all workers employees? In this lesson, you'll learn to recognize the difference between an employee and an independent contractor. This will enable you to properly classify workers so you can withhold taxes and provide benefits for true employees. We'll take a look at a real court case to see how courts decide if someone is properly classified.
Friday - Lesson 02
Do you wish you could retire to the beach with solid employment benefits, such as health insurance, retirement, sick leave, and vacation leave in place? Today, we'll look at the legal requirements relating to employment benefits. You may be surprised to learn what the law does and doesn't require! We'll also talk about the reasons companies provide benefits for their employees.
Wednesday - Lesson 03
Do you ever find yourself stuck with employees who aren't producing? This lesson will focus on ways to screen applicants for employment to keep poor employees out and find a good match between the job and skill level of an applicant. As the saying goes, it's better to have strong hiring practices than to deal with a problem employee later on.
Friday - Lesson 04
Ever wonder what to do with your employees and how to keep them effectively producing? Today we'll focus on evaluation, discipline, and termination processes. You'll learn how to tackle these tough issues without violating any laws in the process.
Wednesday - Lesson 05
If you ever have to deal with upset people at work (employee outbursts, customer complaints, or vendor concerns) then this lesson is for you! We'll talk about dispute resolution tools that will help you turn conflicts into win-win situations.
Friday - Lesson 06
Do you ever wonder what happens behind courthouse doors? Today we'll talk about the litigation process from start to finish so that you'll know what to expect if you someday find yourself in court. We'll also go over legal jargon—words like depositions and interrogatories—so that you really understand the words lawyers commonly use.
Wednesday - Lesson 07
While discrimination should be a thing of the past, prejudice still pops up in the workplace. In this lesson, we'll talk about how to comply with Title VII law, which prohibits discrimination at work. The examples and strategies we discuss will make this law easy to understand
Friday - Lesson 08
Has anyone ever requested a special accommodation from you? Today, we'll explore what the laws are about this issue. You'll find out what your duty is regarding accommodation and learn to analyze your workplace to determine whether it's compliant.
Wednesday - Lesson 09
Suppose there's labor talk whispered in the halls of your workplace. What do you do? In this lesson, we'll discuss the legal rights of unions to organize. We'll also consider unfair labor practices that both unions and management need to watch out for.
Friday - Lesson 10
Collective bargaining, grievance and appeal, strikes—what do these things have in common? They're all processes that can occur in a union environment. Today we'll talk about how to prepare for and handle union bargaining and appeals.
Wednesday - Lesson 11
What are your obligations when it comes to keeping employees safe on the job? In this lesson, we'll focus on employee safety and reporting. You'll get Internet resources where you can look up specifics about your particular work environment.
Friday - Lesson 12
Legal compliance requires an entire corporate strategy. Today in our final lesson, we'll focus on tools, tactics, and resources you can use to create an environment of compliance in your workplace.
Contact Hours
24
CEU's
2.4
Industry Standard, State, or National Certification
No
CE to CU Articulation
No
Prerequisites
Text and Supplies Needed
• Internet access
• Email
• One of the following browsers:
o Mozilla Firefox
o Microsoft Internet Explorer (9.0 or above)
o Google Chrome
o Safari
• Adobe PDF plug-in (a free download obtained at Adobe.com .)
Clinical Site/Special Facilities
Requirements for Successful Completion of this Course
Attendance 80% or above
Participation
Students must score 70% or better on 10 quizzes or 70% or better on the final exam.
Accreditation/Special Approval Requirements
Intended Audience
This course is intended for employers and the general public.
Specific Industry or Business Support Needs
Industry or Job Titles Related to training Outcomes for Employment
Related Courses
Course Contact Information
Non-Credit Online Learning http://ceonline.waketech.edu
919-532-5818 or 919-532-5689