THE TRAINING YOU NEED FROM THE PEOPLE YOU TRUST
Wake Tech has long been one of the largest providers of adult ESL instruction in the state of North Carolina. Today we are also an industry leader in ESL teacher education having served NC Community College ESL instructors statewide as well as sending graduates abroad.  Whether you are looking for a career change, a ticket to see the world, or a profitable part-time income, we can help you reach your goals.  You will learn from professionals who are working in the field and have proven track records with adult English language learners. Eight required courses cover the basics, including principles of adult ESL instruction, second language acquisition theory, intercultural competency, and others. 
Taught in a relaxed atmosphere, using an interactive and hands-on approach. 
A 42-hour teaching practicum allows students to work alongside a veteran instructor in one of Wake Tech's adult ESL classrooms. 
Rigorous standards ensure that graduates are ready to go to work.
*Please note that this is not a K - 12 credential.
Register for ESL Teaching Certificate Courses
---
REQUIREMENTS FOR ENROLLMENT
Enrollment in the program is open to anyone with a bachelor's degree or higher.  The program is also open to rising juniors and seniors currently enrolled in four-year post-secondary institutions (a minimum GPA of 2.5 and a letter of recommendation is required).  It is not necessary to have experience in teaching to enroll in the program. Non-native English speakers must submit a qualifying TOEFL score.*
*TOEFL test date must be within the last 24 months.  Computer based TOEFL scores must be 213 or higher with a score of at least 17 on three sections and no section score below 13.  The paper-based test requires a score of 550 or higher with scores of 50 on at least two of the three sections and no section score below 45. Internet-based TOEFL scores must be 20 points each on Reading, Writing, and Listening, and 26 points on Speaking.
DO YOU NEED FUNDING FOR THIS PROGRAM?
The ESL Teaching Certificate is an approved NCWorks job training program.  Grant funding is provided to qualified recipients through the Workforce Innovations and Opportunities Act.  For more information, please contact the NC Works Career Center at 919-715-0111.
ORIENTATION SESSIONS
Attendance at an orientation session is strongly suggested prior to enrolling in the program.  
FACE-TO-FACE ORIENTATIONS - 7:00 P.M. - 8:30 P.M. at the Beltline Education Center
(Can't make a face-to-face session? Contact us to receive program materials by email.)
October 24, 2017
November 14, 2017
December 5, 2017
January 9, 2018
January 30, 2018
February 20, 2017
March 27, 2017
April 24, 2017
---
CONTACT US:
Susan Ballard ESL Teaching Certificate, Program Specialist
Industry-recognized credential: ESL Teaching Certificate
Complete in: 18 month or less
For non-credit student support services or to see if you qualify for financial assistance, contact the Career Pathways Program & Student Resources.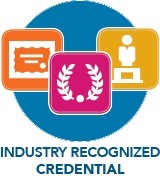 ---
The courses below can be taken individually, for your own personal enrichment, or as a part of the class series required for the ESL Teaching Certificate Program. 
Beginning Literacy for the ESL Classroom
SEF-3001BN2
This course demonstrates what learning English is like for low-literacy students and those who are unfamiliar with the Roman alphabet. The course examines the differences between beginner, intermediate, and advanced language study. Students will learn about phonics and the c...
Collaborative Language Learning for the ESL Classroom
SEF-3001BE2
1 available classes
Experienced instructors know that the best lessons still need some extra ingredients to produce a smooth, integrated unit. This class will give you the tools you need for quick warm-ups, vocabulary reviews, and transitional activities. Participants will learn how to evaluat...
Language Acquisition and Adult Learners
EDU-3002C2
1 available classes
An important part of ESL instruction is understanding how languages are learned. This course presents adult learning theory and theories of first and second language acquisition, comparing and contrasting them. It also examines how personal characteristics and social and sit...
Methods and Materials for Teaching English As A Second Language
EDU-3002F3
1 available classes
This course presents various approaches, methods, and techniques for teaching English as a Second Language. It provides students with the theoretical underpinning to determine how these approaches can be used in an adult ESL classroom. The course includes lectures and teachi...
First
|
Previous
| 1
Next
|
Last