The BioNetwork Capstone Center provides affordable, high-quality, hands-on training in biotechnology, biomanufacturing, and biopharmaceutical/pharmaceutical operations in a simulated industrial (cGMP) environment.
The Capstone Center is situated in the Golden LEAF Biomanufacturing Training and Education Center (BTEC) at North Carolina State University Centennial Campus. It provides a training environment that mirrors a biomanufacturing plant facility with state-of-the-art classrooms, industrial-grade equipment laboratories, and a certified cleanroom suite.
Industry-recognized credential: BioNetwork Capstone Certificates
Complete in: 12 months or less
For non-credit student support services or to see if you qualify for financial assistance, contact the Career Pathways Program & Student Resources.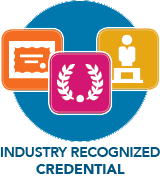 ---
Course Details & Registration Information
Elements of Supplier and Internal Quality Audits
SEF-219CL
Regulatory authorities expect ongoing assessments of all processes and materials, and this course will help you understand regulatory requirements and expectations for audits. You will also learn the different types of audits, their purposes, and the investigatory and assess...
Ethylene Oxide (EtO) Sterilization Validation
SEF-411CL
This course provides an overview of the concept of validation with a specific focus on Ethylene Oxide sterilization of medical devices. The course addresses why, what, when, and how to validate from a regulatory perspective, the documentation requirements for 510(k) submissi...
Fermentation Processes
SEF-79744
Learn the fundamentals of fermentation technology and processes in the chemical and biotechnology industries. Lecture topics include microbial nutrition and growth, sterilization principles, fermentation equipment/instrumentation, operations, and regulatory considerations. L...
Fundamentals of Biomolecules
SEF-167CL
Biomolecules are the end product of bioprocessing, and bioprocessing is an important method used by biopharmaceutical and other life-science industries in the manufacture of marketable products. This course provides students with a basic understanding of the structure, funct...
Fundamentals of Microbiology
SEF-147CL
The application of fundamental microbiological concepts and identification techniques are critical for a wide range of manufacturing processes regulated by the FDA, USDA, and other agencies. These include producers of pharmaceutical, food, beverage, and dietary supplement pr...
Good Laboratory Practices: FDA and EPA Regulations
SEF-79724
Lectures will present an overview of Good Laboratory Practice Standards (as defined by the EPA, 40 CFR Part 160 of the Federal Register, and the FDA, 21 CFR Part 58 of the Federal Register) for conducting acceptable regulatory laboratory studies in support of both pesticide...
HPLC in Theory and Practice
SEF-79624
High-performance liquid chromatography (HPLC) is a chemistry technique used to separate compounds of interest from a liquid mixture based on chemical and/or physical properties. When HPLC is coupled with a spectrophotometric detector, it can be used to quantify analytes to p...
Micropipetting Techniques for Precision & Accuracy
SEF-79654
Micropipettes are common laboratory devices used to accurately dispense small volumes of liquid samples. This course focuses on the principles of micropipetting techniques used in biotechnology and other laboratory settings. Discussion will include practical tips and techniq...
Operations in Biotechnology Processes: An Overview
SEF-79604
This course will focus on the details of the typical processing procedures utilized to produce a biopharmaceutical - a pharmaceutical produced by biotechnology. An understanding of the science and the equipment commonly used in each process step will be presented along with...