The BioNetwork Capstone Center provides affordable, high-quality, hands-on training in biotechnology, biomanufacturing, and biopharmaceutical/pharmaceutical operations in a simulated industrial (cGMP) environment.
The Capstone Center is situated in the Golden LEAF Biomanufacturing Training and Education Center (BTEC) at North Carolina State University Centennial Campus. It provides a training environment that mirrors a biomanufacturing plant facility with state-of-the-art classrooms, industrial-grade equipment laboratories, and a certified cleanroom suite.
Industry-recognized credential: BioNetwork Capstone Certificates
Complete in: 12 months or less
For non-credit student support services or to see if you qualify for financial assistance, contact the Career Pathways Program & Student Resources.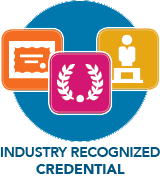 ---
Course Details & Registration Information
Course
Medical Device Current Good Manufacturing Practices
Name
SEF-79944
Available Classes
Description
Learn the principles, requirements, and expectations of Current Good Manufacturing Practices (CGMP) for medical device production. Topics covered include the regulatory definition of what constitutes a medical device, the divisions of the FDA responsible for medical device applications and compliance, and how the risk-based regulatory categorization of medical devices affects the scope of applicable CGMPs. Interactive exercises will guide students through the utilization of the FDA website to access regulatory and guidance information related to medical devices and to review past regulatory action taken by the FDA for failures in medical device compliance. Additional discussion and exercises will address the application of design control, verification, and validation principles to medical devices.
Course Objectives
Understand the regulatory definition of a medical device
Understand the scope of FDA regulation and oversight of medical devices
Be able to define quality system requirements per 21 CFR 820
Understand and be able to undertake CAPA
Be familiar with required documentation and record keeping procedures
Be able to navigate, search, and locate resources, regulations, and guidance on the FDA website
Understand the application of design, verification, and validation concepts to medical device compliance
Outline of Instruction
Introductions and overview
Introduction to medical devices
FDA regulation of medical devices
FDA oversight of medical device compliance
Work session: Introduction to FDA resources and website
Requirements of 21 CFR 820
Work session: Application of design, verification and validation concepts
(Day 2) Requirements of 21 CFR 820 (cont.)
c. Purchasing, production and process controls
d. Material controls
Work session: Review medical device warning letters; root cause analysis and corrections
Corrective and Preventive Action (CAPA)
Documentation and records
Review, course exam
Contact Hours
16
CEU's
1.6
Industry Standard, State, or National Certification
No
CE to CU Articulation
No
Prerequisites
SEF-79524, Elements of Current Good Manufacturing Practices in Biomanufacturing Processes or graduation from BioWork program is recommended.
Text and Supplies Needed
Clinical Site/Special Facilities
Requirements for Successful Completion of this Course
Attendance 90% or above
Participation
Accreditation/Special Approval Requirements
Intended Audience
Specific Industry or Business Support Needs
Industry or Job Titles Related to training Outcomes for Employment
Related Courses
Elements of Current Good Manufacturing Practices in Biomanufacturing Processes - SEF-79524
Course Contact Information