The BioNetwork Capstone Center provides affordable, high-quality, hands-on training in biotechnology, biomanufacturing, and biopharmaceutical/pharmaceutical operations in a simulated industrial (cGMP) environment.
The Capstone Center is situated in the Golden LEAF Biomanufacturing Training and Education Center (BTEC) at North Carolina State University Centennial Campus. It provides a training environment that mirrors a biomanufacturing plant facility with state-of-the-art classrooms, industrial-grade equipment laboratories, and a certified cleanroom suite.
Industry-recognized credential: BioNetwork Capstone Certificates
Complete in: 12 months or less
For non-credit student support services or to see if you qualify for financial assistance, contact the Career Pathways Program & Student Resources.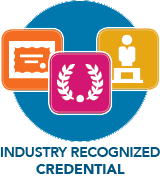 ---
Course Details & Registration Information
Course
Good Laboratory Practices: FDA and EPA Regulations
Name
SEF-79724
Available Classes
Description
Lectures will present an overview of Good Laboratory Practice Standards (as defined by the EPA, 40 CFR Part 160 of the Federal Register, and the FDA, 21 CFR Part 58 of the Federal Register) for conducting acceptable regulatory laboratory studies in support of both pesticide and drug registrations. The course includes exercises in the evaluation of protocols, using SOPs for the preparation of standard solutions and the rejection of data, and the evaluation of laboratory labels. Students will gain a broad understanding of the requirements reinforced by class exercises for conducting acceptable FDA and EPA studies.
Course Objectives
Become familiar with the EPA and FDA Good Laboratory Practice guidelines that are necessary to produce acceptable regulatory studies
Gain an understanding of the documentation guidelines required for the generation of acceptable EPA and FDA product registration safety studies
Gain hands-on experience evaluating protocols, laboratory labels, and SOPs
Outline of Instruction
Introduction and definitions
a. Personnel
b. Testing facilities
c. Equipment
d. Standard Operating Procedures
Lab: SOP exercise
Test, control, and reference substances
Protocols
Good freezer stability protocol, bad protocol exercise, and discussion
Study conduct exercises
a. Principal investigator role example - typical data forms
b. Study director role play- rejection of data exercise using SOP ES.A.0601.01
c. Quality assurance auditor role play - evaluation of lab labels produced by instructor and class participants during SOP exercise
Final reports
Archives
EPA report of GLP Compliance Status in the US
Course exam
Contact Hours
8
CEU's
0.8
Industry Standard, State, or National Certification
No
CE to CU Articulation
No
Prerequisites
High School Diploma, Biowork or equivalent
Text and Supplies Needed
Clinical Site/Special Facilities
Requirements for Successful Completion of this Course
Attendance 80% or above
Participation
Achieve a minimum score of 70% on course exam
Accreditation/Special Approval Requirements
Intended Audience
Specific Industry or Business Support Needs
Industry or Job Titles Related to training Outcomes for Employment
Related Courses
Course Contact Information