The BioNetwork Capstone Center provides affordable, high-quality, hands-on training in biotechnology, biomanufacturing, and biopharmaceutical/pharmaceutical operations in a simulated industrial (cGMP) environment.
The Capstone Center is situated in the Golden LEAF Biomanufacturing Training and Education Center (BTEC) at North Carolina State University Centennial Campus. It provides a training environment that mirrors a biomanufacturing plant facility with state-of-the-art classrooms, industrial-grade equipment laboratories, and a certified cleanroom suite.
Industry-recognized credential: BioNetwork Capstone Certificates
Complete in: 12 months or less
For non-credit student support services or to see if you qualify for financial assistance, contact the Career Pathways Program & Student Resources.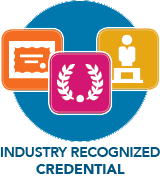 ---
Course Details & Registration Information
Course
Chromatography in Theory and Practice
Name
SEF-79614
Available Classes
Description
Chromatography is a critical operational step in many pharmaceutical downstream processes. In this course, you will learn chromatography fundamentals, design, operations, key mechanisms, and performance testing. Laboratory exercises will provide hands-on experience in both Ion-exchange and hydrophobic interactions chromatography including equipment setup, column conditioning, performance testing and column operation. In addition, use of automation software and column packing will be demonstrated.
Course Objectives
Understand and be able to describe the elements of chromatography
A. Typical operations and terminology
B. Protein chemistry and before-you-begin purification considerations
C. Typical downstream biopharmaceutical processing and the cost of chromatography
D. Stationary phase requirements including: resin chemistry and characteristics
E. Equipment design and scale-up.
F. Key mechanisms including ionic-exchange, hydrophobic interaction, size exclusion, and affinity
G. Key operational steps
H. Performance testing, trouble shooting, and maintenance
I. Column packing
J. Use of automation software (Unicorn®)
K. Validation considerations
Be able to identify the components of a small scale chromatography system and a large scale column
Gain hands-on experience in the operation of a chromatography system including system wash, column installation and conditioning, performance testing and evaluation
Gain hands-on experience in the operation of a system using two separation mechanisms: hydrophobic interaction and anionic exchange
Be able to evaluate the purification of a sample under both operations
Outline of Instruction
Day 1 Lectures
A. Protein chemistry refresher
B. General purification considerations
C. Typical biopharmaceutical processing and costs associated with chromatography
D. Fundamentals of chromatography, including stationary and mobile phases and resin chemistry
E. Descriptions of chromatography equipment and scale-up
Day 1 Labs
A. Identification of AktaPrime chromatography instrumentation and flow components
B. Identification equipment components in large scale chromatography columns
Day 2 Lectures
A. Chromatography mechanisms
B. Chromatography operations
Day 2 Labs
A. System wash and removing air bubbles
B. Column conditioning
C. Run anionic exchange resin chromatography of a crude green fluorescent protein solution.
Day 3 Lectures
A. Performance testing
B. Review data from day 2 labs
Day 3 Labs
A. Performance testing on the anionic exchange run
B. Run hydrophobic interaction chromatography of the green fluorescent protein solution, running performance testing before and afterwards
Day 4 Lectures
A. Data review
B. Column packing
C. Unicorn® Software
Day 4 Lab - Unicorn® Software work session
Course exam
Contact Hours
32
CEU's
3.2
Industry Standard, State, or National Certification
No
CE to CU Articulation
No
Prerequisites
Experience in the biotechnology industry, such as that obtained as an entry-level bioprocess operator, or successful completion of BioWork. Successful completion of Operations in Biotechnology Processes (SEF-79604) or equivalent is recommended in lieu of industry experience.
Text and Supplies Needed
Clinical Site/Special Facilities
- Miscellaneous laboratory glassware and pipets (multiple sizes)
- AktaPrime plus chromatography units and columns
- Access to larger scale columns
- UV/Vis spectrophotometers
- Individual laptop computers
Requirements for Successful Completion of this Course
Attendance 90% or above
Participation
Accreditation/Special Approval Requirements
Intended Audience
Specific Industry or Business Support Needs
Industry or Job Titles Related to training Outcomes for Employment
Related Courses
Operations in Biotechnology Processes: An Overview - SEF-79604
HPLC in Theory and Practice - SEF-79624
Preparation and Purification of Biological Samples for HPLC Analysis - SEF-79824
Sample Preparation for HPLC Analysis - SEF-178CL
Course Contact Information