The BioNetwork Capstone Center provides affordable, high-quality, hands-on training in biotechnology, biomanufacturing, and biopharmaceutical/pharmaceutical operations in a simulated industrial (cGMP) environment.
The Capstone Center is situated in the Golden LEAF Biomanufacturing Training and Education Center (BTEC) at North Carolina State University Centennial Campus. It provides a training environment that mirrors a biomanufacturing plant facility with state-of-the-art classrooms, industrial-grade equipment laboratories, and a certified cleanroom suite.
Industry-recognized credential: BioNetwork Capstone Certificates
Complete in: 12 months or less
For non-credit student support services or to see if you qualify for financial assistance, contact the Career Pathways Program & Student Resources.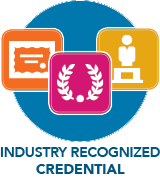 ---
Course Details & Registration Information
Course
Cleanroom Gowning Certification
Name
SEF-79244
Available Classes
Description
In the course's classroom component, students will learn about regulatory requirements and aseptic gowning techniques. Students will then learn aseptic behaviors related to gowning and how to gown in aseptic settings. After this formal training, students must successfully complete three consecutive gowning trials to earn the certification. Successful gowning attempts are determined by the results of environmental monitoring, ensuring that the gown remains sterile.
Course Objectives
Demonstrate the ability to gown aseptically without critical technique failures.
Illustrate that they are able to meet the microbial contamination limits while gowning.
Outline of Instruction
Aseptic gowning
Sterile gloving
Environmental monitoring and microbial detection
Gowning and environmental monitoring
Contact Hours
8
CEU's
0.8
Industry Standard, State, or National Certification
No
CE to CU Articulation
No
Prerequisites
Text and Supplies Needed
Clinical Site/Special Facilities
Requirements for Successful Completion of this Course
Attendance 95% or above
Participation
Successful gowning attempt (gown remains sterile) as determined by environmental monitoring.
Accreditation/Special Approval Requirements
Intended Audience
Specific Industry or Business Support Needs
Industry or Job Titles Related to training Outcomes for Employment
Manufacturing Associate
Process Development Associate
Biomanufacturing Associate
Related Courses
Aseptic Processing Level I - SEF-79964
Aseptic Processing Level II - SEF-79974
Biowork: Process Technician - BTC-3200A7
Elements of Current Good Manufacturing Practices in Biomanufacturing Processes - SEF-79524
Fundamentals of Validation - SEF-165CL
Good Documentation Practices and Data Integrity - SEF-211CL
Course Contact Information