The BioNetwork Capstone Center provides affordable, high-quality, hands-on training in biotechnology, biomanufacturing, and biopharmaceutical/pharmaceutical operations in a simulated industrial (cGMP) environment.
The Capstone Center is situated in the Golden LEAF Biomanufacturing Training and Education Center (BTEC) at North Carolina State University Centennial Campus. It provides a training environment that mirrors a biomanufacturing plant facility with state-of-the-art classrooms, industrial-grade equipment laboratories, and a certified cleanroom suite.
Industry-recognized credential: BioNetwork Capstone Certificates
Complete in: 12 months or less
For non-credit student support services or to see if you qualify for financial assistance, contact the Career Pathways Program & Student Resources.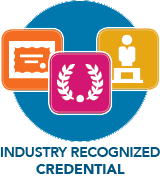 ---
Course Details & Registration Information
Course
Good Documentation Practices and Data Integrity
Name
SEF-211CL
Available Classes
Description
This course presents the regulatory requirements and best practices for pharmaceutical documents, documentation, and record-keeping. It includes a review of the differences between documents and records; the typical ISO 9001 document hierarchy, as well as an explanation and appropriate content of each document level; record-keeping requirements, including the electronic signature and the requirements of 21 CFR Part 11; and the appropriateness and qualification of Excel spreadsheets for record keeping. General good documentation practices, incorporating the requirements in FDA's Guidance to Industry, "Data Integrity and Compliance With cGMP," are also reviewed.
Course Objectives
Understand FDA required documents and record requirements for pharmaceuticals.

Understand how to compliantly record and maintain data whether in hard-copy or electronic format.
Participants will learn regulatory expectations for data accuracy, review and integrity assurance.
Outline of Instruction
FDAs requirements for documents and record keeping defined in 21 CFR 211.
Differences, useage and purpose of documents typically found in pharmaceutical systems
Good documentation practices as well as common errors and data omissions that occur in pharmaceutical documentation.
Electronic signature and electronic record keeping requirements of 21 CFR Part 11
Regulatory definition of raw data and the emerging regulatory expectations for data integrity
Contact Hours
8
CEU's
0.8
Industry Standard, State, or National Certification
No
CE to CU Articulation
No
Prerequisites
Text and Supplies Needed
Clinical Site/Special Facilities
Requirements for Successful Completion of this Course
Attendance 80% or above
Participation
Accreditation/Special Approval Requirements
Intended Audience
Specific Industry or Business Support Needs
Industry or Job Titles Related to training Outcomes for Employment
Related Courses
Course Contact Information