The BioNetwork Capstone Center provides affordable, high-quality, hands-on training in biotechnology, biomanufacturing, and biopharmaceutical/pharmaceutical operations in a simulated industrial (cGMP) environment.
The Capstone Center is situated in the Golden LEAF Biomanufacturing Training and Education Center (BTEC) at North Carolina State University Centennial Campus. It provides a training environment that mirrors a biomanufacturing plant facility with state-of-the-art classrooms, industrial-grade equipment laboratories, and a certified cleanroom suite.
Industry-recognized credential: BioNetwork Capstone Certificates
Complete in: 12 months or less
For non-credit student support services or to see if you qualify for financial assistance, contact the Career Pathways Program & Student Resources.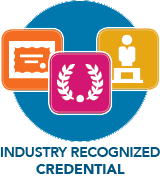 ---
Course Details & Registration Information
Course
Sample Preparation for HPLC Analysis
Name
SEF-178CL
Available Classes
Description
Gain hands-on (laboratory-based) experience in sample preparation and purification techniques for use in HPLC (High Performance Liquid Chromatographic) analysis of biological samples for trace levels of drug and pesticide residues. Students will perform standard preparation, reagent preparation, sample extractions, and typical purification procedures (solid-phase extraction). Participants will learn about the calibration of an HPLC system and follow an HPLC method developed for determination of trace levels of an organic contaminant in samples of milk.
Course Objectives
Gain theoretical and practical hands-on experience with biological sample extraction and purification techniques.
Learn basic analytical approaches and instrumentation used in trace organic analysis.

Outline of Instruction
Introduction to bio-analytical (trace organic) analysis
Sampling techniques
Sample extraction techniques
Sample extract purification including solid phase extraction and solvent partitioning techniques
Basics of High Performance Liquid Chromatography (HPLC), top loading and analytical balances, pipettes, and volumetric flasks
Labs: standard solution preparations, HPLC auto injection of calibration standards on an overnight run
Calibration of an HPLC unit
Importance of lab controls and lab fortified controls as quality control checks
Method M 002 - Determination of a trace-level organic contaminant in milk
Demonstration of Method M 002 to determine a trace-level organic contaminant in milk
Labs: Perform Method M 002, injection of prepared samples, and calculation of the results
Challenges posed by real world samples
Contact Hours
16
CEU's
1.6
Industry Standard, State, or National Certification
No
CE to CU Articulation
No
Prerequisites
Text and Supplies Needed
Clinical Site/Special Facilities
- HPLC equipped with a UV detector and both manual injector and a Waters Symmetry Reverse Phase Column
- Solid Phase Extraction cartridges and manifolds
- Analytical and top loading balance
- Vacuum pump
- High speed refrigerated centrifuge
- Reagents: methanol, acetonitrile, Milli-Q water, sodium chloride, potassium chloride, 5N hydrochloric acid, acetic acid, milk
- Assorted lab glassware and pipettes
- Imazaquin standard.
Requirements for Successful Completion of this Course
Attendance 85% or above
Participation
Score of at least 70% on final exam.
Accreditation/Special Approval Requirements
Intended Audience
Specific Industry or Business Support Needs
Industry or Job Titles Related to training Outcomes for Employment
Related Courses
Chromatography in Theory and Practice - SEF-79614
HPLC in Theory and Practice - SEF-79624
Course Contact Information