The BioNetwork Capstone Center provides affordable, high-quality, hands-on training in biotechnology, biomanufacturing, and biopharmaceutical/pharmaceutical operations in a simulated industrial (cGMP) environment.
The Capstone Center is situated in the Golden LEAF Biomanufacturing Training and Education Center (BTEC) at North Carolina State University Centennial Campus. It provides a training environment that mirrors a biomanufacturing plant facility with state-of-the-art classrooms, industrial-grade equipment laboratories, and a certified cleanroom suite.
Industry-recognized credential: BioNetwork Capstone Certificates
Complete in: 12 months or less
For non-credit student support services or to see if you qualify for financial assistance, contact the Career Pathways Program & Student Resources.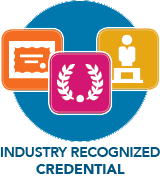 ---
Course Details & Registration Information
Aseptic Processing Level I
SEF-79964
1 available classes
Through lecture and hands-on activities, practice the basics of aseptic operations in a simulated CGMP environment. Topics include microbiology, cleanroom design and control, environmental monitoring, cleaning and disinfection, aseptic gowning, component preparation, solutio...
Aseptic Processing Level II
SEF-79974
1 available classes
Delve more deeply into the aseptic processing arena with intensive hands-on instruction of aseptic techniques in a simulated cGMP environment. Instruction includes process simulations of closed-system filtrations, hand filling, semi-automated filling, LAF cabinets, BSC's and...
CGMP Overview for Medical Devices
SEF-3001KG1
2 available classes
This course provides an overview of the Food and Drug Administration (FDA) principles, requirements, and expectations for compliance with Current Good Manufacturing Practices (CGMPs) related to medical device manufacture. This will include a review of FDA enforcement and the...
CGMP Overview for Pharmaceuticals
SEF-3001KH1
2 available classes
An overview of Current Good Manufacturing Practices (CGMP) fundamentals used by pharmaceutical and biomanufacturing companies. CGMP exists to protect the health and safety of patients and consumers which supports the mission of the Food and Drug Administration (FDA). This co...
Cleanroom Gowning Certification
SEF-79244
1 available classes
In the course's classroom component, students will learn about regulatory requirements and aseptic gowning techniques. Students will then learn aseptic behaviors related to gowning and how to gown in aseptic settings. After this formal training, students must successfully...
Elements of Good Documentation Practices (GDP) and Data Integrity
SEF-3001KJ1
1 available classes
An overview of Good Documentation Practices, including the differences between documents and records, the typical ISO 9001 document hierarchy, and each document level. Participants will become familiar with record-keeping requirements including the electronic signature and o...
Elements of Supplier and Internal Quality Audits
SEF-219CL
1 available classes
Regulatory authorities expect ongoing assessments of all processes and materials, and this course will help you understand regulatory requirements and expectations for audits. You will also learn the different types of audits, their purposes, and the investigatory and assess...
FDA Audit Preparation
SEF-3001KI1
1 available classes
This course is designed to help in creating an environment of preparedness and a culture of quality assurance by raising the awareness of FDA compliance in regulated facilities. Maintaining current knowledge of preparation steps, do's and don'ts, documentation completeness a...
Aseptic Processing Concepts
SEF-3001JV1
Aseptic processing is utilized to prevent contamination and manufacture sterile products to ensure patient safety. Contamination of these drug products via the introduction of microorganisms, endotoxins, or particulates will lead to product failure, product destruction, and...
Basic Concepts of Validation
SEF-79664
This course is designed to introduce technicians and professionals to the principles and regulatory requirements of current drug, biologic and medical product validation.