The BioNetwork Capstone Center provides affordable, high-quality, hands-on training in biotechnology, biomanufacturing, and biopharmaceutical/pharmaceutical operations in a simulated industrial (cGMP) environment.
The Capstone Center is situated in the Golden LEAF Biomanufacturing Training and Education Center (BTEC) at North Carolina State University Centennial Campus. It provides a training environment that mirrors a biomanufacturing plant facility with state-of-the-art classrooms, industrial-grade equipment laboratories, and a certified cleanroom suite.
Industry-recognized credential: BioNetwork Capstone Certificates
Complete in: 12 months or less
For non-credit student support services or to see if you qualify for financial assistance, contact the Career Pathways Program & Student Resources.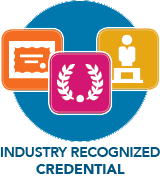 ---
Course Details & Registration Information
Sample Preparation for HPLC Analysis
SEF-178CL
1 available classes
Gain hands-on (laboratory-based) experience in sample preparation and purification techniques for use in HPLC (High Performance Liquid Chromatographic) analysis of biological samples for trace levels of drug and pesticide residues. Students will perform standard preparation,...
Sterilization and Controlled Temperature Enironment Validation
SEF-103CL
1 available classes
This course provides participants with an in-depth understanding of steam sterilization as well as the current methods of validation for sterile processes in the pharma/biotech manufacturing environment, including Autoclaves and Steam in Place (SIP) Systems, by providing a t...
Aseptic Processing Level I
SEF-79964
Through lecture and hands-on activities, practice the basics of aseptic operations in a simulated CGMP environment. Topics include microbiology, cleanroom design and control, environmental monitoring, cleaning and disinfection, aseptic gowning, component preparation, solutio...
Aseptic Processing Level II
SEF-79974
Delve more deeply into the aseptic processing arena with intensive hands-on instruction of aseptic techniques in a simulated cGMP environment. Instruction includes process simulations of closed-system filtrations, hand filling, semi-automated filling, LAF cabinets, BSC's and...
Basic Microbiological Laboratory Skills
SEF-217CL
This introductory course is for those interested in a career in a microbiology laboratory – or those new to the field who want to build basic skills. These skills are used in the manufacturing processes for a wide range of pharmaceutical, food, and dietary supplement product...
Cleaning and Disinfection for Aseptic Processing Areas
SEF-159CL
Learn the role and importance of cleaning and disinfection in aseptic processing areas. Topics covered include regulatory requirements, cleanroom environments, basic microbiology, cleaning, disinfection and environmental monitoring. Class is a combination of lecture and hand...
Elements of Supplier and Internal Quality Audits
SEF-219CL
Regulatory authorities expect ongoing assessments of all processes and materials, and this course will help you understand regulatory requirements and expectations for audits. You will also learn the different types of audits, their purposes, and the investigatory and assess...
Fermentation Processes
SEF-79744
Learn the fundamentals of fermentation technology and processes in the chemical and biotechnology industries. Lecture topics include microbial nutrition and growth, sterilization principles, fermentation equipment/instrumentation, operations, and regulatory considerations. L...
Fundamentals of Biomolecules
SEF-167CL
Biomolecules are the end product of bioprocessing, and bioprocessing is an important method used by biopharmaceutical and other life-science industries in the manufacture of marketable products. This course provides students with a basic understanding of the structure, funct...