Automotive Detailing Certification
Learn how to professionally clean an automobile and prepare for auto detailing jobs available in the area! Become trained in basic detailing, including the fundamentals of engine detailing, interior and exterior cleaning, and waxing and buffing techniques. Students also learn the proper use of chemicals and tools, how to recognize problems, how to estimate cost and time requirements, and much more. 
Industry-recognized credential: Wake Tech Automotive Detailing Certification
Complete in: 3 month or less
For non-credit student support services or to see if you qualify for financial assistance, contact the Career Pathways Program & Student Resources.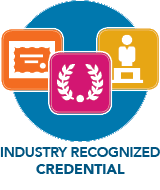 Why should I come to Wake Tech to become a Skills Validated Auto Detailer?
Wake Tech is one of only three academic institutions in the country to offer Skills Validation testing and Certification, in addition to a course on how to properly set up and run your own business. 
What are my career options as an auto detailer? 
Employment options for auto detailers include careers with local auto dealers (CarMax, Leith, Used car dealers), car washing companies, and small detail businesses, or start your own business as an owner/operator. 
I already own a detailing business. Why should I take this training and earn these certifications? 
Would you like to have your auto detailing skills validated by an industry-recognized certifying organization? Would you like tips and tricks for running your business that you might not have known, such as how to keep customers and run your business more efficiently? The Wake Tech Auto Detailing Certification is for you. Training from Wake Tech can result in more customers, repeat business, and lead you down the path towards an international certification. This is one of the few places in the country where an International Detailing Association (IDA) Registered Trainer can provide Skill Validation to prove that you know what you're doing.
---
Course Details & Registration Information
Exploring the Profession of Automotive Detailing
HRD-3004BS2
Learn about opportunities in the auto detailing field, an industry with faster-than-average growth. Find out how to generate income by operating a business, working for a dealership, or cleaning cars as a hobby. Learn how to set short and long-term goals that can lead to hig...
Wake Tech: Automotive Detailing Business Certification
SEF-3001GJ2
If you love detailing cars, own your own business, or simply want to be your own boss, get the knowledge you need to establish your own Auto Detailing business. In this course, you will learn the proper techniques for pricing jobs, how to work with customers, and basic entre...
Wake Tech: Automotive Detailing Skills Validation Certification
SEF-3001GO2
Prove your automotive detailing skills with a certificate that demonstrates your knowledge. In this course, you will demonstrate best practices for basic washing, tool usage, chemical usage, and buffing/polishing procedures, as well as how to correct stains, defects, surface...
First
|
Previous
| 1
Next
|
Last