Magnetic Resonance Imaging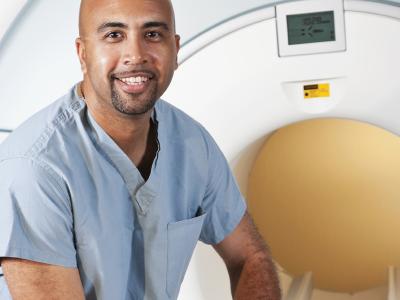 Program Contact
Perry Health Sciences Admissions
About The Program
The Magnetic Resonance Imaging (MRI) curriculum prepares students to become MRI technologists and skilled health care professionals who know how to use magnetic energy fields to produce images of the human body. The diploma in MRI prepares graduates to become professionals and members of the health care team within the discipline of MRI.
Perry Health Sciences Admissions
919-747-0402


[email protected]
Diploma candidates must be registered or registry-eligible as radiologic technologists, nuclear medicine technologists, sonographers or radiation therapists by the American Registry of Radiologic Technologists (ARRT). Nuclear medicine technologists certified by the Nuclear Medicine Technology Certification Board and sonographers certified by the American Registry for Diagnostic Medical Sonography are also eligible to apply. Registered MRI technologists certified by the American Registry of Resonance Imaging Technologists (ARMRIT) are eligible to apply with a current ARMRIT certification and a minimum of an associate degree.  
Coursework includes imaging fundamentals, MRI physics, procedures, anatomy, pathology, patient care and imaging ethics and law in a medical environment. Students should be able to demonstrate proficiency in all functional areas related to magnetic resonance imaging. Graduates of accredited programs may be eligible to take the ARRT national examination for certification and registration as MRI technologists. Graduates may be employed in hospitals, outpatient clinics, physicians' offices, government agencies and research. It is essential that the MRI technologist understand ethical standards and the legal framework for MRI and be committed to professional development and the care of others.
Continuing education
Imaging professionals who take credit courses will be awarded 16 continuing education credits for each academic semester credit. An official transcript must include both the month and year the course was completed and an indication that the class was passed or the student earned a grade of "C" or higher.
Available continuing education courses:
IMG 130 Imaging Ethics and Law (Online)
This course covers the legalities of relationships between health care workers and patients. Emphasis is on professional malpractice, patient rights, legal and professional standards, and ethical considerations. Upon completion, students should be able to demonstrate their understanding of the legal and ethical responsibilities of a diagnostic imaging professional.
Technologists who wish to take any credit course in this section must apply as a visiting student. Registered ARRT technologists should email Anne Pistacchio at [email protected] for permission to enter the course and for registration forms. Courses are offered on according to space available.
Program Contact: Perry Health Sciences Admissions
Office Phone: 919-747-0402