Funding & Development
College Announces Major Grant for Cloud Computing Education
NSF Grant Will Enhance Classes, Expand Opportunities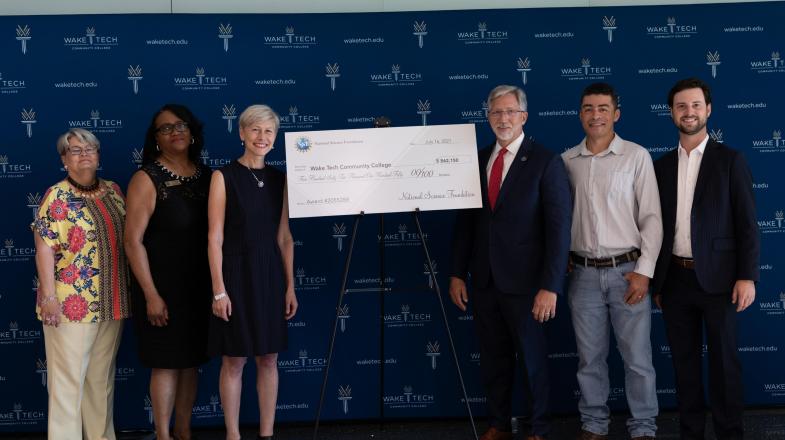 RALEIGH, N.C. (July 16, 2021) - Wake Tech is pleased to announce that the college has been awarded a National Science Foundation (NSF) grant of $562,150 to help meet industry need for network associates and technicians with emerging cloud technology skills.
The three-year project, through the NSF's Advanced Technological Education program, will enhance the college's Cloud Infrastructure Associate in Applied Science (AAS) degree program. The funds will help grow and strengthen industry externships for faculty to upgrade their skills and learn state-of-the-art cloud technologies, increase internships for students, and enhance and validate 15 courses in the program through industry-developed case studies.
Case studies will provide student interns with real-world problems and help them recognize the connection between coursework and how it relates to future IT careers. Completion of the case studies will be work students can include in their portfolios.
The two-year degree program includes courses in Cisco routing and switching, Microsoft desktop and server operating systems, in-depth training with O/S virtualization. Linux/Unix administration, and unique courses in datacenter storage hardware environments. Instruction in these areas prepares students to take industry certification exams in VMWare, Linux, Cisco, Microsoft, CompTIA, and NetApp.
The grant will also expand the college's unique Student Data Center at the RTP Campus for students to train in a cloud environment and pilot a Work-Based Learning (WBL) internship program for students to develop and build cloud solutions for small business and entrepreneurship clients. The program also aims to increase program diversity through recruiting and retaining higher percentages of women and minority-owned and operated industry partners.
U.S. Representative Deborah Ross, along with representatives from the offices of U.S. Representative David Price and Senators Thom Tillis and Richard Burr came for the announcement, and to learn more about how the program enhancement will meet the needs of IT companies in the Triangle.
More than 5,000 students are currently enrolled in Wake Tech's IT programs, and graduates are working at major technology companies in the Triangle such as Lenovo, NetApp, SAS, Cisco, and Epic Games.
"The IT industry in the Triangle region is growing by leaps and bounds, and the demand for talented workers is high," said John Wetsch, Wake Tech's Cloud Infrastructure Program Director. "This grant will expand the cloud knowledge of our faculty and ensure our graduates are trained in state-of-the-art technologies to prepare them for innovative tech jobs right here in Raleigh."
"Science is a bipartisan issue and funding NSF is a bipartisan issue," Rep. Ross said. "It's wonderful that this grant is being implemented, it's my honor to be with you today and I'm so glad your entire congressional delegation is supportive of this."
"Wake Tech works closely with local employers to train students and provide a skilled workforce," said Wake Tech President Dr. Scott Ralls. "We are so appreciative of the support of the National Science Foundation, our elected officials, and our industry partners on this project, which will allow Wake Tech to prepare cloud computing professionals of the future."
Wake Tech has received 19 NSF awards since 1978, including 12 ATE awards since 1997. In addition to this grant, the college is currently managing three other NSF grants that support building automation, mathematics, and simulation and game development.
For more information on Wake Tech's Cloud Infrastructure degree and other IT degree and non-degree programs, visit it.waketech.edu.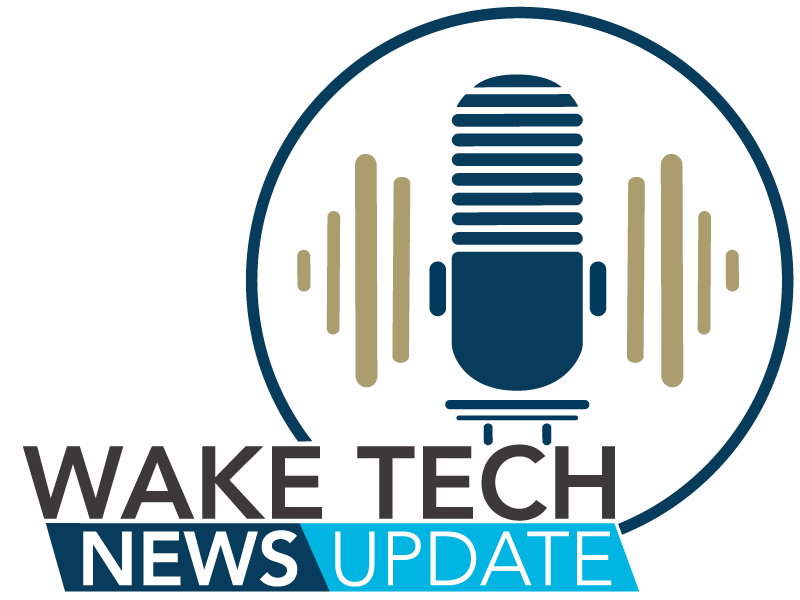 Latest News from Wake Tech