Employee News
Office Administration Department Head Receives Order of the Long Leaf Pine
Paula Rosen Awarded North Carolina's Highest Civilian Honor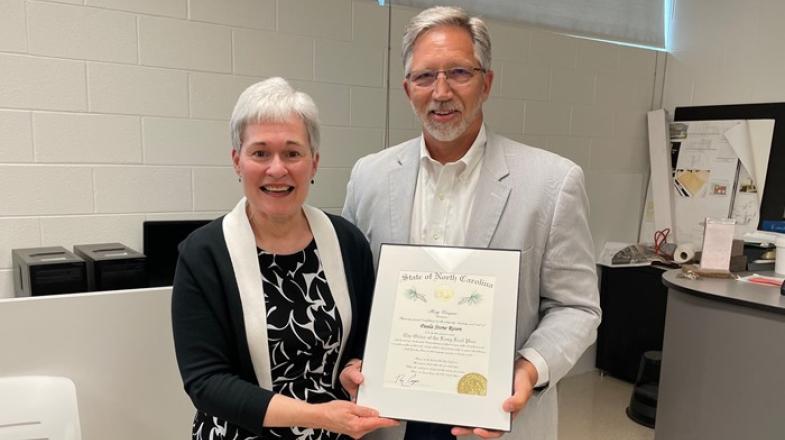 RALEIGH, NC (July 16, 2021) - Congratulations to Paula Rosen, Wake Tech's Department Head of Office Administration, on being awarded the Order of the Long Leaf Pine.
Given by the governor's office, the award is North Carolina's highest civilian honor. It was presented to Rosen today at her retirement reception. She officially retires at the end of this month.
The award recognizes Rosen's 34 years of service to the NC Community College System. She began her career in higher education in 1983 at Guilford Technical Community College where she taught for 15 years. After moving to Florida and several years teaching at the University of South Florida in Tampa, she returned to North Carolina and joined Wake Tech in January 2002. She has served as the Department Head of Office Administration at the college for the past 15 years.
During her career, Rosen has played an integral leadership role in developing and improving the Office Systems Technology curriculum for the system, and as a result, several North Carolina community colleges, including Wake Tech, have been ranked in the top 10 nationally by several online sources for their office administration and medical office administration programs.
Rosen also started a Google Group for office administration and medical office administration community college instructors across the state to collaborate on teaching methods, ideas, textbooks and materials to provide the best up-to-date instruction and employability skills to students.
"Paula has been a dedicated and integral part of the IT Division, and of course, the entire college," said Cindy Ellison, Dean of Information Technology. "Paula's accomplishments over her career are a testimony to her dedication as a true educator. She exemplifies effective leadership and maintains the respect of her division, as well as the campus community She leaves her legacy here at Wake Tech with the office administration and medical office administration programs, as well as a successful model for us to continue."
During her tenure, Rosen received Excellence in Teaching Awards from both Wake Tech and Guilford Tech, as well as two National Institute for Staff and Organizational Development awards. She received her bachelor's degree from Appalachian State and earned her master's degree at the University of North Carolina at Greensboro.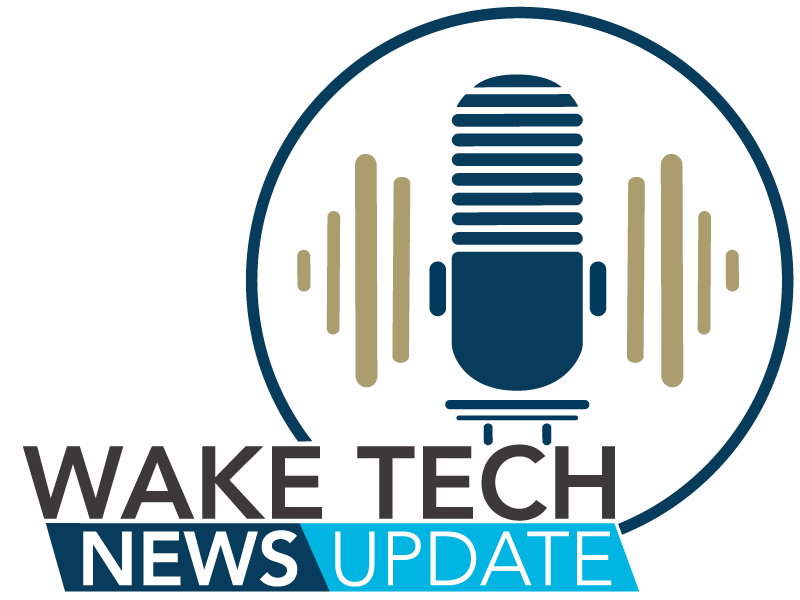 Latest News from Wake Tech