Academics
Wake Tech Helps Lead the Race to 5G
College Launches NC's First Telecomm Tower Technician Program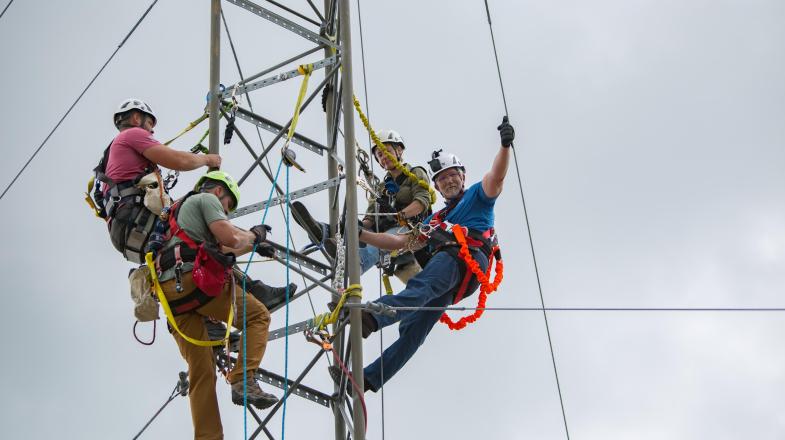 RALEIGH, N.C. (June 3, 2021) – Wake Tech will rise to new heights this summer, becoming the first community college in North Carolina, and only the third in the U.S., to offer a Telecommunications Tower Technician program. The four-week pre-apprenticeship program, which launches June 21, is part of WakeWorks Apprenticeship, and includes classroom instruction and on-the-job training at Tower Engineering Professionals (TEP), a prominent Raleigh-based telecommunications engineering firm. It's designed to prepare students for high demand careers developing our nation's 5G infrastructure and moving wireless telecommunications technology forward.
"TEP is excited to partner with Wake Tech on this initiative," says Andy Haldane, CEO of Tower Engineering Professionals. "This is a great opportunity for future technicians to gain a leg up on competition as they enter the workforce and for us as a company to attract and retain new talent."
Tower Engineering Professionals estimates that the company will need at least 150 new tower technicians each year for the foreseeable future.
"We're thrilled to partner with Tower Engineering Professionals on this much-needed Telecommunications Tower Technician program," said Wake Tech President Dr. Scott Ralls, who participated in a practice climb today. "This is exactly what WakeWorks was designed for – to bring new opportunities that lead to greater economic mobility for Wake County residents and a stronger workforce for our community."
WakeWorks Apprenticeship, funded by Wake County, will pay for tuition and other related expenses for students in the program.
Training will cover safety, rigging, fall protection, principles of electricity, fiber optics, wireless technology cell components and more. When students complete the program, they'll be interviewed for Registered Apprenticeship opportunities at TEP, where they will be paid while receiving additional training on the installation, maintenance and repair of cellular, broadcast, utility, and public safety towers.
"The rapid evolution of wireless technology, propelled by the conversion from 4G to 5G, has led to a major shortage in skilled tower technicians across the country," says Todd Schlekeway, President and CEO of NATE: The Communications Infrastructure Contractors Association. "I get calls from companies in search of qualified technicians on a weekly basis. NATE views community college programs like this one at Wake Tech as being vital to developing a future pipeline of skilled technicians that are necessary to accomplish North Carolina's and the country's ubiquitous connectivity goals."
Tower technicians in North Carolina earn an average salary of $51,000 a year. Ideal candidates are those who love the outdoors, enjoy traveling, and don't have a fear of heights.
The deployment of 5G infrastructure is estimated to require $275 billion in investment, adding $500 billion in economic growth and creating three million new jobs across the United States. In addition to NATE, the new program is supported by the National Wireless Safety Alliance, the Wireless Infrastructure Association and the Telecommunications Industry Registered Apprentice Program. Colleges offering similar programs include Aiken Technical College in Aiken, South Carolina and Southeast Tech in Sioux Falls, South Dakota.
The Tower Technician program is among nine WakeWorks Apprenticeship opportunities at Wake Tech. Other programs include automotive systems, apartment maintenance, building & code inspector, EMT/paramedic, electrical, plumbing and HVAC. WakeWorks funds cover tuition and most other expenses for students accepted into apprenticeship or pre-apprenticeship programs. For more information visit wakeworks.waketech.edu.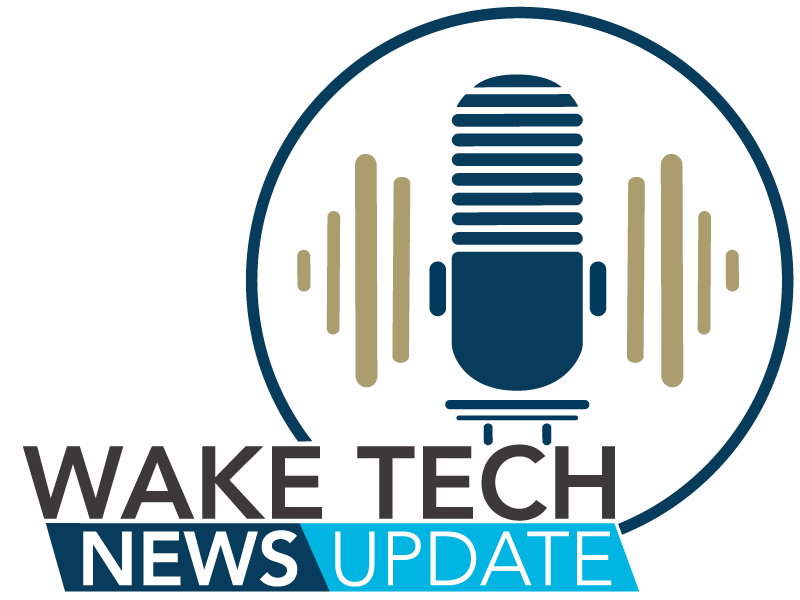 Latest News from Wake Tech