Partnerships
College Receives Grant to Explore Expansion of Finish First NC Technology
Belk Endowment Supports Next Steps for Increasing Postsecondary Attainment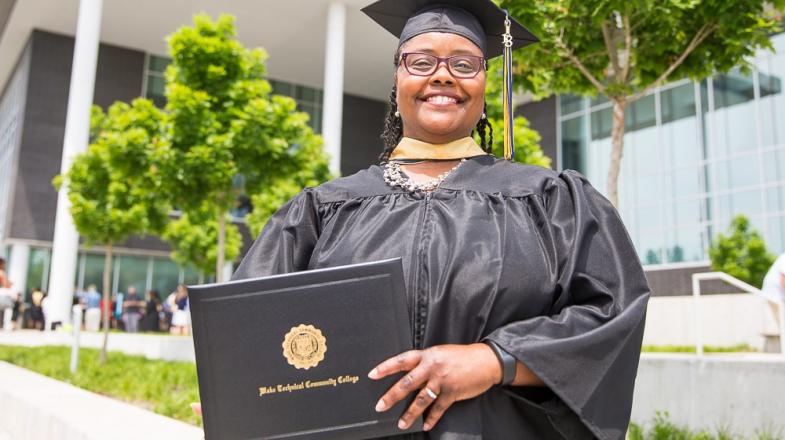 RALEIGH, N.C. (March 11, 2021) – Wake Tech Community College announced today that the John M. Belk Endowment has awarded it a grant to explore opportunities for the development and expansion of the Finish First NC (FFNC) data tool. The $12,000 award will allow the North Carolina Community College System (NCCCS), University of North Carolina System, and Wake Tech to work in partnership with the consulting and technical assistance organization Student-Ready Strategies to develop a business plan identifying options for scaling up the powerful data tool, which is currently used at 81 percent of NCCCS colleges.
The innovative Finish First NC program has helped 47 of North Carolina's 58 community colleges identify more than 70,000 unawarded credentials for which students have completed the requisite credits and more than 253,000 credentials for which students are within one semester of completing. While not all identified credentials are awarded, usually for policy reasons, Finish First NC boosts the number of degrees, diplomas and certificates attained, empowers students and advisors with information about the shortest paths to successful credential attainment, and highlights opportunities for institutional improvement.
"So far, Finish First NC has been providing NCCCS colleges with the technology to personally engage students at or close to completion to get their degree, diploma or certificate in hand," says Bryan Ryan, Senior Vice President of Effectiveness and Innovation at Wake Tech. "Our interest from here is building on the successes we've seen with FFNC at community colleges, and determining the next steps for leveraging the tool to impact student success and credential attainment in other spheres of higher education in North Carolina. Advising students on their progress toward a credential, identifying alternate paths of success and avoiding potential pitfalls while navigating degree completion are among the possibilities."
This grant is the fourth award for Wake Tech's Finish First NC initiative. Through a grant from Lumina Foundation, the tool was piloted at 15 North Carolina community colleges, a separate grant from the John M. Belk Endowment allowed the tool to be scaled up to the remainder of the state's 58 community colleges, and an additional award from Lumina Foundation enabled the technology to be piloted at Louisburg College in Louisburg, N.C.
"Because of the support of the John M. Belk Endowment, Wake Tech will be able to do the kind of planning needed to sustain and expand the impact of Wake Tech's Finish First NC completion tool," says Ryan. "We are delighted to continue our meaningful and impactful partnership with the John M. Belk Endowment. Their support has helped reinforce our conviction that we are doing the right thing for our students, our colleges, and our communities."
Those interested in learning more about Finish First NC can visit www.WakeTech.edu/FFNC.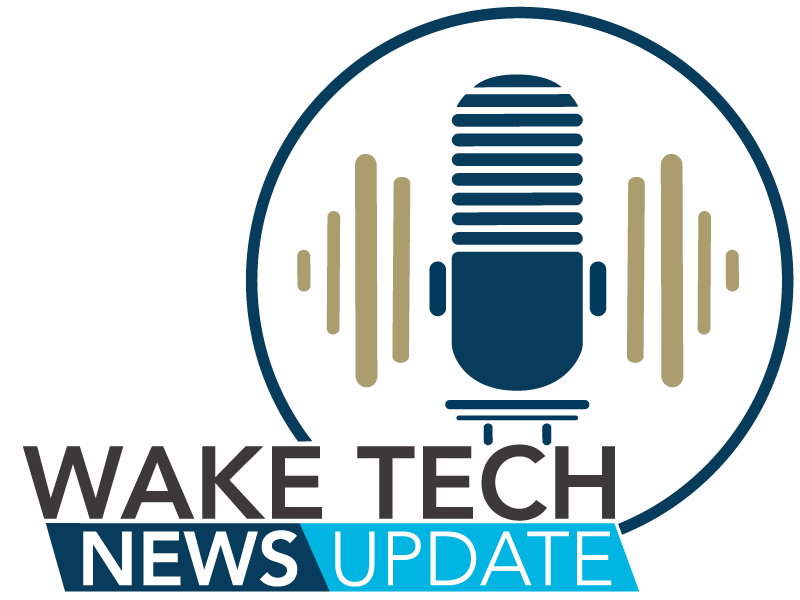 Latest News from Wake Tech