Workforce Continuing Education
High School Diploma Graduates Persevered During Pandemic
Students Honored at Drive-Thru Celebration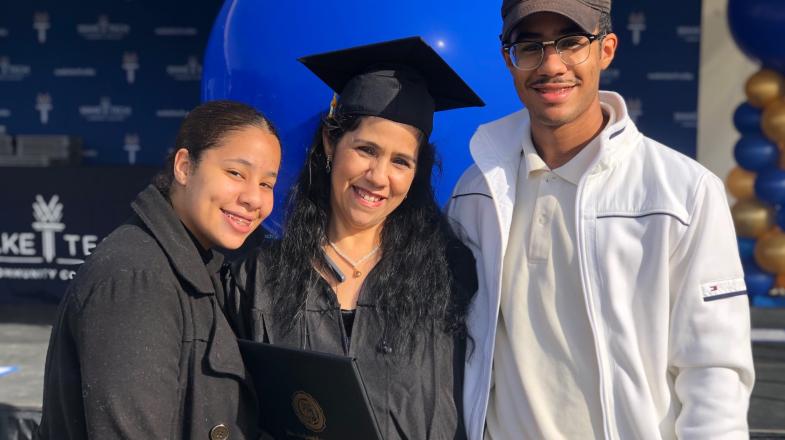 RALEIGH, N.C. (December 4, 2020) – Nearly 200 students have improved their chance for success by being resilient and earning their high school equivalency credential from Wake Tech during a global pandemic.
The college celebrated and recognized students in the Adult High School (AHS) and High School Equivalency Program (HSEP), including migrant and seasonal farm workers, who completed their hard-earned high school equivalency diploma in 2020 in the challenging times of a pandemic. Instead of a traditional indoor ceremony, the college held a drive-thru graduation ceremony today in the parking lot at the Beltline Education Center.
Wearing masks and practicing social distancing, students walked across a stage in their cap and gown and took ceremonial photos with Wake Tech President Dr. Scott Ralls and other college leaders while their family members applauded and cheered proudly from their vehicles. Each graduate was allowed one vehicle of family and friends. The ceremony was also streamed on Facebook Live so other relatives and friends could watch remotely.
"This is a big deal for me and is a reminder to keep pushing forward," said Tounes Oulekhiari, who worked diligently the past year to earn her high school equivalency diploma. "Being here today is very important for me to show my kids, my family and everyone who supported me."
Wake Tech offers HSEP and AHS programs year-round for students to finish a high school credential. Students complete their high school equivalency credential when they pass official tests in key subject areas of reading, writing, math, science and social studies. Tuition-waived preparatory courses are currently offered online due to the pandemic and students can work at their own pace.
The decision to earn or finish a high school diploma isn't always easy for adults in normal times juggling family and work demands, but the achievement is particularly commendable during a global pandemic.
Oulekhiari said she transitioned to online learning fairly easily, but the biggest challenge was establishing a study routine free of distractions to keep her on track with her exam preparation. With a son and daughter also taking high school classes from home, Oulekhiari said it was often hard to stay focused.
"I decided to turn my bedroom into my study area, and I just had to really be disciplined and get in a learning mood," she said.
Oulekhiari said she struggled in math and is particularly grateful to her instructors and tutors who helped her learn and understand math concepts so she could figure out the answers.
All the while, Oulekhiari said she stayed determined and kept her eye on the end goal. "Fear of failure can be your worst enemy," she said. "You have to take the first step, and you can never lose sight of what's at the end of that achievement or you won't move forward."
With her diploma under her belt, Oulekhiari is confident and ready to start on her next educational goal at Wake Tech -- an associate degree in business administration.
"I feel like I have so many opportunities now," she said. "No matter what the obstacle is, you've got to push through. There's always a light at the end of the tunnel."
Dr. Michael Ellis, Wake Tech's Dean of College and Career Readiness, said the achievement is a tremendous accomplishment for the adult learners.
"Most all of them have had significant barriers to overcome whether it be language skills, childcare, food or housing insecurities, or unfavorable experiences with educational institutions in the past," he said. "The fact that they have persisted and accomplished their goal of earning a high school credential is a testimony to their grit, determination, and ability to see beyond their reality. We are so thrilled for our graduates."
For more information about earning a high school equivalency credential at Wake Tech, visit hsep.waketech.edu.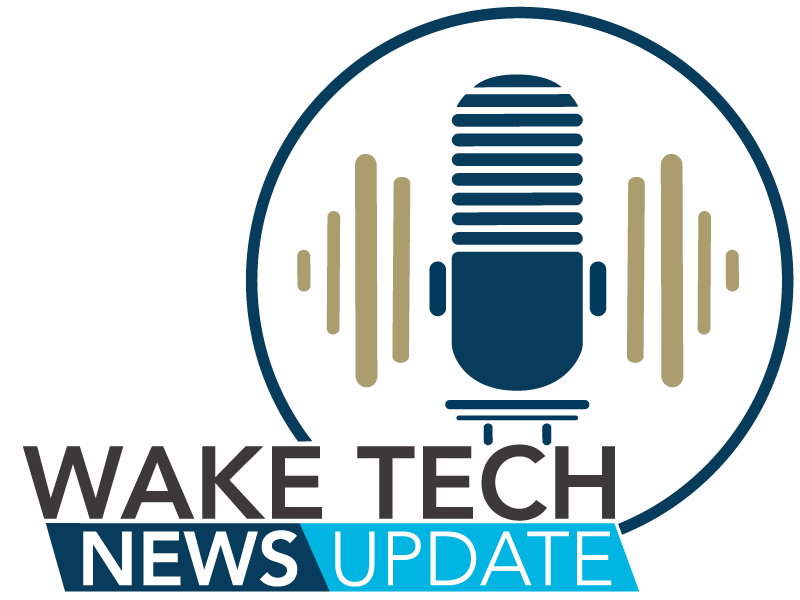 Latest News from Wake Tech