Campus Happenings
New Center for Building Technologies Opens on Southern Wake Campus
New Building Features Modern HVAC, Electrical and Automation Equipment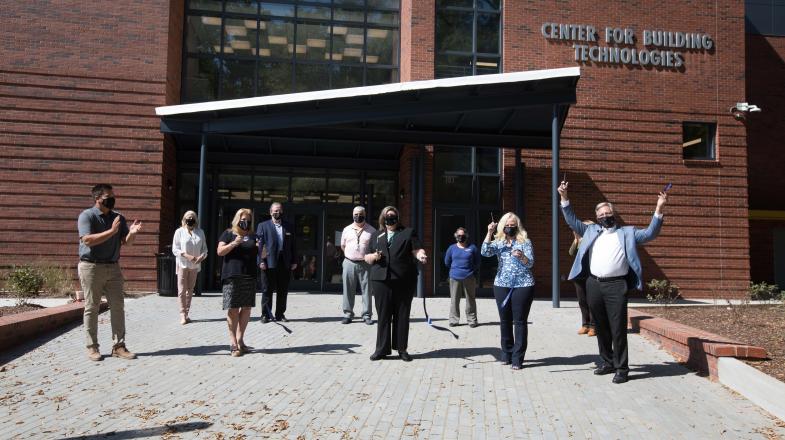 RALEIGH, N.C. (October 20, 2020) – Wake Tech is poised to train the next generation of skilled trades workers with the official opening of the new Center for Building Technologies on the Southern Wake Campus.
Designed by Raleigh-based Davis Kane Architects and built by Monteith Construction, the $12.5 million, 34,000-square-foot facility will enable the college to train 100 more students in its Air Conditioning, Heating and Refrigeration Technology (HVAC) and Electrical Systems Technology (EST) programs, and launch a new degree program in Building Automation Technology (BAT).
Wake Tech celebrated the building's opening with a recorded virtual ribbon cutting ceremony shown during Tuesday's Board of Trustees meeting.
"The demand for quality welders, electricians, plumbers, HVAC technicians, and other skilled trade workers is massive in our region, and we know that jobs in these areas are going to be key to our economic recovery," said Wake Tech President Dr. Scott Ralls. "This new building will allow the college to prepare more technicians for these high-paying careers. This is an investment for our college allowing us to have an even greater impact in our community."
The new facility is supported by a combination of CONNECT NC Bond funds and Wake County bond funds. It has four classrooms as well as modern, spacious labs equipped with the latest technology for students to get hands-on training in each of the three programs.
Students will practice and learn on cutting-edge HVAC equipment donated by local companies Faulkner Haynes and Brady to ensure they develop the skills to support today's needs of industry. Thanks to the Brady partnership, Wake Tech will be the only community college in the US to be designated as a Mitsubishi Electric Trane HVAC U.S. (METUS) Training Center. The lab is primarily comprised of commercial equipment, instead of residential, and Brady's team of authorized facilitators will offer training to certify students, faculty, and contractors through the Mitsubishi training programs for ductless equipment.
Support for the building by local business partners also opens the door for the development of new Work Based Learning and apprenticeship opportunities for students.
"Brady is proud to assist Wake Technical Community College in creating more opportunities for advancement within their student body," said Brady President and CEO Jim Brady. "Training the next generation is imperative in creating a better future, and that's why Brady is honored to be providing the equipment and training necessary to further the careers of these young minds."
The BAT program is a new degree program track within the HVAC program that will launch in fall 2021. Supported by a National Science Foundation ATE grant, the program will teach HVAC students how to install building automation controls for new and high-demand technical careers in smart building technology. The grant will help Wake Tech develop and implement the degree curriculum and distribute these materials across the North Carolina Community College System and beyond.
Wake Tech's new BAT lab will be outfitted with modern instrumentation and new technology, and the college will recruit new students (with focused efforts on increasing enrollment of women) into multiple BAT credentialed pathways (certificate, diploma, and degree). Industry partners include Brady, Engineered Control Solutions, Optima, Schneider Electric, CMS Controls, Siemens, the RDU Airport Authority, and the Building Efficiency for a Sustainable Tomorrow (BEST) Center, an Advanced Technological Education (ATE) center.
The new building is adjacent to the 52-year-old Ready Hall, the current home to the programs. Plans are in the works for Ready Hall to undergo renovations next year to modernize welding and HVAC labs to support new welding classes and implement a highly needed commercial refrigeration program.
Learn more about Wake Tech's skilled trades programs at aet.waketech.edu.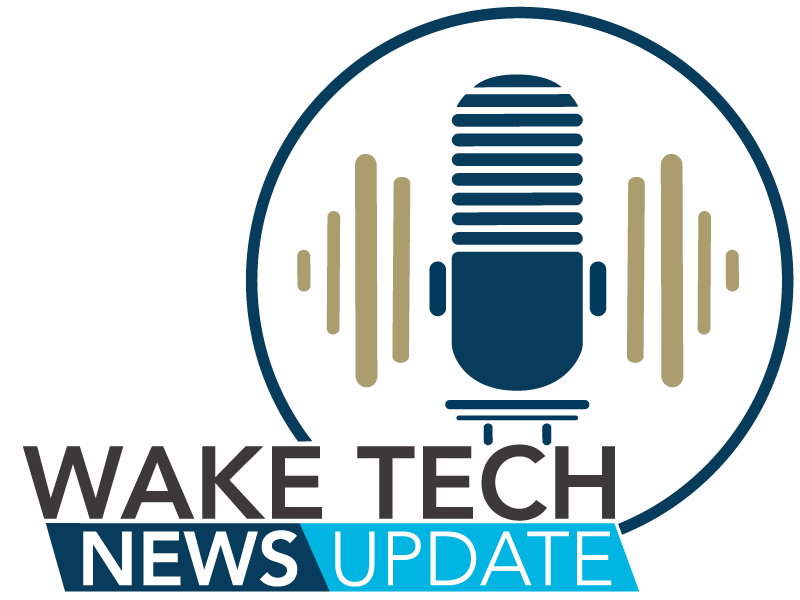 Latest News from Wake Tech