Events
Future Law Enforcement Officers Graduate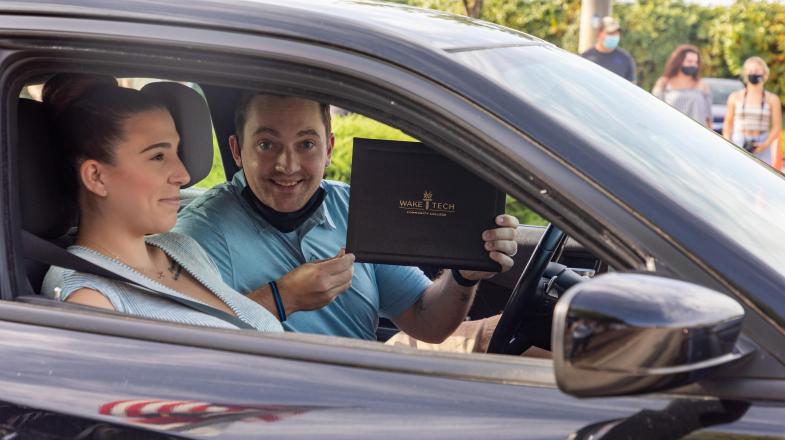 RALEIGH, N.C. (August 28, 2020) - Twenty-three future law enforcement officers were honored today at Wake Tech's Basic Law Enforcement Training (BLET) drive-thru graduation ceremony at the Public Safety Education Campus.
With their families by their side and their windows rolled down, graduates sat in their vehicles and listened on their radio to the ceremony that was broadcast on a local FM transmission system. After the program, graduates honked their horns in celebration and received their certificates in a drive-thru distribution.
Wake Tech President Dr. Scott Ralls called into the ceremony and welcomed the graduates by phone. He commended them for their bravery and encouraged them to strive for respect in their new profession as law enforcement officers.
"It takes courage to choose to go into law enforcement, a noble career that we all depend on in our community and we celebrate that courage today," Dr. Ralls said. "Hopefully, through the BLET program, we've not only taught you what you need to know but also how to operate as a future law enforcement officer. Thank you again for your choice. We appreciate you as students of Wake Tech and honor you for the courageous decision you've made to be law enforcement officers in our community."
Morrisville Police Chief Patrice Andrews was the keynote speaker. Andrews challenged the graduates to push through adversity and honor and respect their badge to serve as they enter their new profession during a pandemic and time of civil unrest.
"I challenge you to learn about cultures different from your own," she told the graduates. "I challenge you to hold each other accountable when it may mean you're not the most popular person in the room. I challenge you to change our world for the better -- one call, one person, one day at a time. It gives me great honor to stand before you today. It gives me great honor to serve with you. I am proud of each and every one of you as you go forth. All of you were made for a time such as this."
Wake Tech has offered its BLET Academy for more than 45 years. The rigorous program includes 768 hours of training and cadets are required to pass the Police Officers Physical Ability Test (POPAT), a timed series of search and rescue, physical agility, and mental alertness drills.
Typically, BLET trainees finish the program in five months for full-time students and in about 10 months for part-time students. Due to the pandemic, students in this class were forced to take a 10-week break from instruction in early spring.
Jon Gregory, Wake Tech's director of BLET, correction and detention training, commended the students for their determination and resiliency.
"Having the passion and perseverance to continue with the program even with a long pause shows their commitment to their goal of becoming a law enforcement officer," Gregory said.
During the ceremony, several special awards were presented:
Highest Academic Average
Thomas Wade Johnson, day academy
L. (Luke) M. Audet, night academy
Johnny Blackmon Physical Fitness Award
Santiago Ocampo Zapata, day academy
Warren Christopher Frey, night academy
Highest Firearms Average "Top Gun Award"
William Daniel Mann, day academy
Eric Levonne Mudd, Jr., night academy
Wake Tech was the first community college in North Carolina – and the second in the nation – to earn CALEA® accreditation for its Public Safety Training Academy. CALEA®, the Commission on Accreditation for Law Enforcement Agencies, recognizes best practices and professional excellence in policy and practice.
Applications are now being accepted for the next daytime BLET academy starting in January. To learn more about basic law enforcement training at Wake Tech, visit blet.waketech.edu.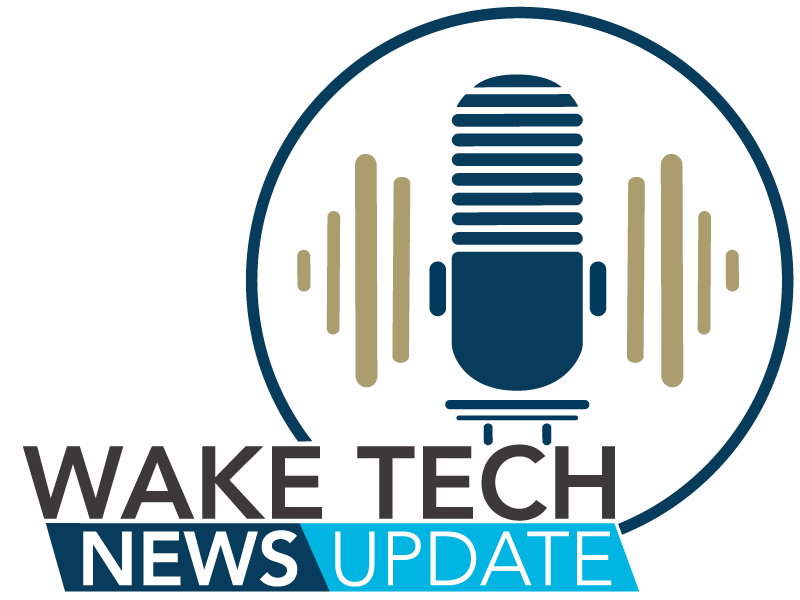 Latest News from Wake Tech