Campus Happenings
College Holds Virtual Topping-Out Ceremony for New Building on RTP Campus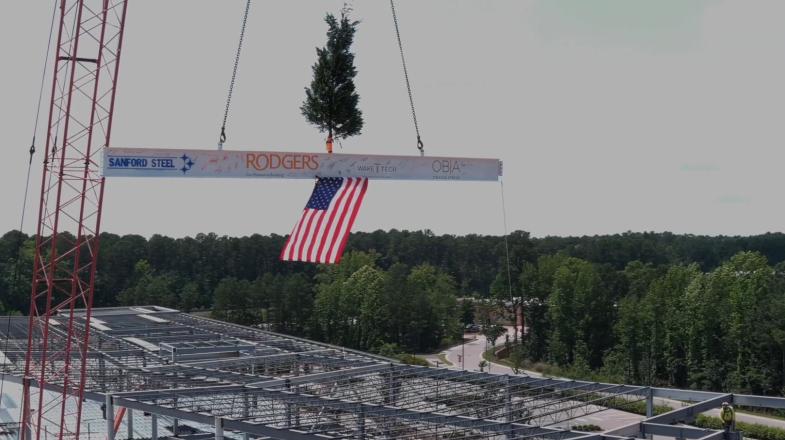 RALEIGH, N.C. (June 16, 2020) – Wake Tech is one step closer to opening a second building on the RTP Campus in Morrisville. A virtual topping-out ceremony was presented during a meeting of Wake Tech's Board of Trustees today to celebrate the placement of the last beam on Building 2, or RT2. The new facility will focus on biotechnology and accommodate an additional 1,100 students. It is due to open next year.
RT2 will include general and specialized classrooms, IT labs, a science center including biotechnology labs, and an apprenticeship hub. There is also a clean room teaching aseptic processing techniques and space for a planned collaborative effort with Wake County Public Schools. The building will feature open spaces designed to inspire creativity and innovation.
The new three-story building is located to the northeast of Building 1 on the 93-acre campus at the corner of Highway 54 and Watkins Road in Morrisville. Designed by RTP-based O'Brien Atkins and built by Rodgers Builders, Inc., the $33.4 million, 66,000-square-foot facility is supported by Wake County bond funds.
Wake Tech President Dr. Scott Ralls believes the new biotech building will be an incredible asset for Wake Tech and the entire region.
"Some of the best trained biotechnology students in the country will come out of this building," said Dr. Ralls. "This is a place where students who want opportunity can come for education and training and then walk right into jobs that are just around the corner."
Tom Looney, chair of the Wake Tech Board of Trustees, agrees.
"This campus is going to enable our students to fulfill their dreams," Looney said. "It will help create the start of a whole new generation of technology leaders."
Construction partners invited trustees, staff, and faculty to sign the final beam while following social distancing rules before it was hoisted into the air and placed on top of the structure. The beam is topped with an evergreen tree to celebrate the safety of getting to the building's highest peak.
Trustees watched the pre-recorded virtual ceremony during their regular meeting, which was held via Microsoft Teams. The ceremony included interviews with Dr. Ralls, Mr. Looney, and members of the design and construction team.
Pat Rodgers, president and CEO of Rodgers Builders, Inc., thanked all of the skilled workers who are helping make the building a reality.
"Your attention to safety and passion for your craft have created a beautiful project for the students who will enter the doors of this fabulous facility."
The RTP Campus opened its first building two years ago to meet the higher education and training needs of businesses and individuals in western Wake County.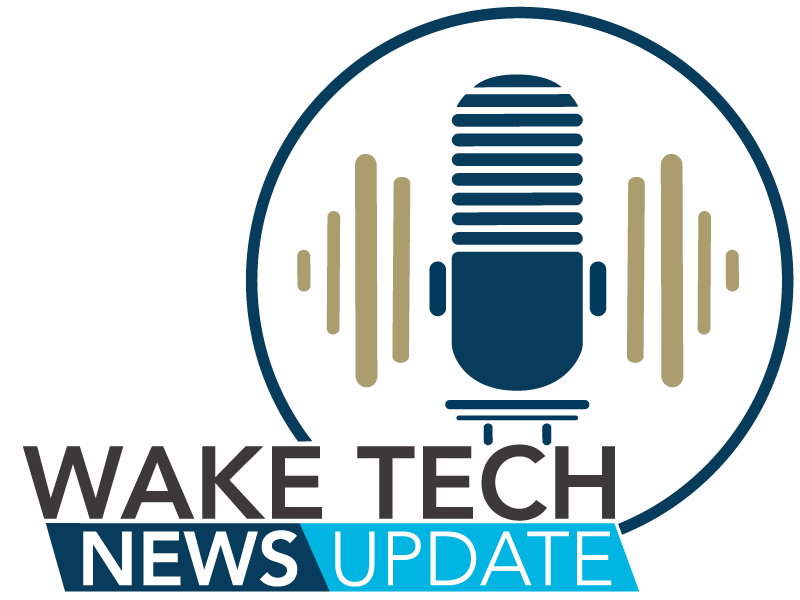 Latest News from Wake Tech