College Leadership
Dr. Saundra Williams Named New Trustee
New Member is Former Statewide Community College Leader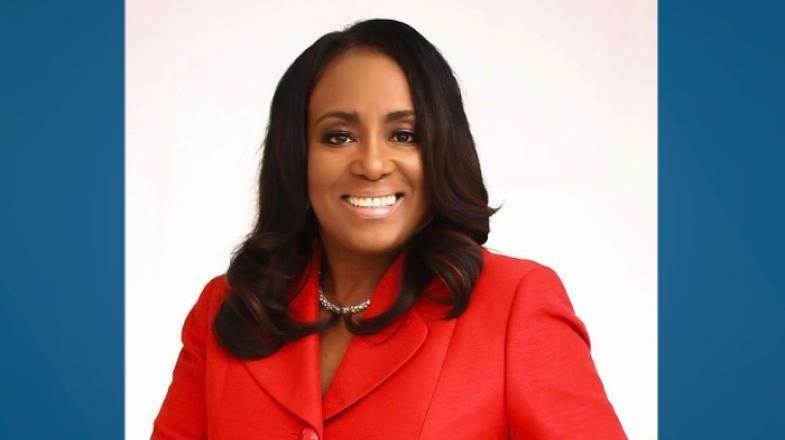 RALEIGH, N.C. (June 2, 2020) - Wake Tech Community College is pleased to welcome a former statewide community college leader to the Board of Trustees. Dr. Saundra Williams was appointed by the Wake County Board of Commissioners. She will be sworn in at the next trustee meeting on June 16.
"I am honored to be joining the Wake Tech Board of Trustees, said Williams." "Having had the privilege of working with the North Carolina Community College System for 16 years, I saw first-hand the great value Wake Tech offers to the citizens and organizations of the Wake County community. I look forward to learning even more and to supporting the work of the college."
Dr. Williams is the chief executive officer of WMS Corporation, a professional development, consulting and training company that supports emerging and established women leaders in corporations, government, education, and non-profit organizations through executive leadership mentorship and coaching. Dr. Williams is an author, speaker, strategist, leadership coach, trainer, and mentor. She is a respected authority on leadership development. She retired from her full-time job as the Senior Vice President of the North Carolina Community College System and turned her passion for women and leadership into a prosperous enterprise. Dr. Williams is also an adjunct research professor in the Department of Educational Leadership, Policy, and Human Development at NC State University.
Dr. Williams is also an ordained minister and a member of the College of Ordained Elders in the Full Gospel Baptist Church Fellowship International. She is the director of the Spiritual Growth and Discipleship Division at Solid Rock Ministry International. She is also the founder of T.E.A.C.H. Ministries, an international ministry for women ministers and women in ministry leadership.
Dr. Williams holds a bachelor's degree in mathematics, master's degree in applied mathematics and statistics, and doctor of education in adult and community college education from NC State. She earned a master of divinity from Regent University and was awarded an honorary associate of science degree from Richmond Community College. She is a certified Chief Information Officer with the State of North Carolina through the University of North Carolina at Chapel Hill and a certified Strengths Champion Certified Coach®.
Dr. Williams has earned several awards during her career. She was named the Houle Scholar in Adult Education, Azusa Scholar in Divinity, North Carolina State University College of Sciences Alumni of the Year, North Carolina Chief Information Officer of the Year, North Carolina's Technology Woman of the Year, NC ACHI Magazine 2018 Woman of Achievement, and 2019 North Carolina State University Outstanding Black Alumni.
A published researcher and author in her professional field of technology and adult education, she has written three books and has been featured in numerous books and magazines.
Dr. Williams and her husband of 29 years live in Raleigh and have a grown son.
Wake Tech is served by 12 trustees, all of whom are appointed: four by the Governor, four by the Wake County Board of Commissioners, and four by the Wake County Board of Education. An ex-officio student representative (usually the president of Wake Tech's Student Government Association) also serves on the board. Trustees establish policy for Wake Tech, approve the annual budget, and serve as advocates for the college and its services.