Events
Wake Tech and GoTriangle Team Up to Make Higher Education More Accessible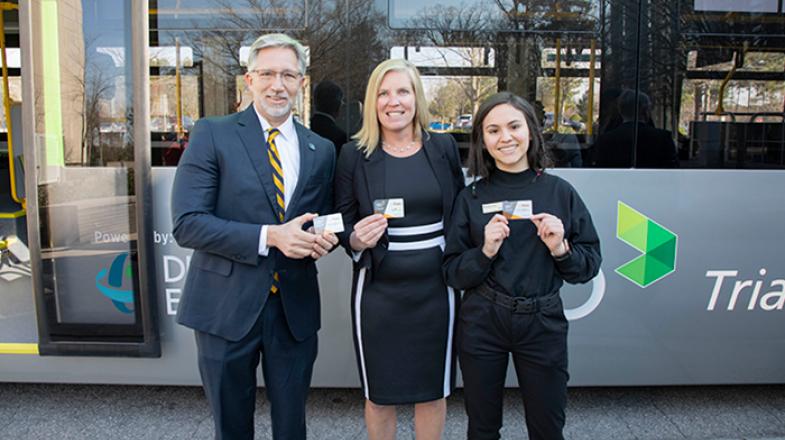 RALEIGH, N.C. (March 2, 2020) - Wake Tech and GoTriangle are teaming up to help remove transportation as a barrier to education. They have signed an agreement to offer a GoPass at no charge to all Wake Tech students, allowing them to ride free on any public transit route in the Triangle. The benefit extends to employees as well.
"Providing equitable access to education is central to our mission," said Wake Tech President Dr. Scott Ralls. "Our students commute from all across Wake County to pursue degrees and credentials that can change their lives, and we want to do all we can to ensure that transportation issues don't stand in their way."
Wake Tech GoPasses are valid on all GoRaleigh, GoTriangle, GoDurham, and GoCary bus routes seven days a week. Transit routes serve five of six Wake Tech campuses, as well as the Beltline Education Center on Bush Street in Raleigh.
"We could not be more excited about how this GoPass partnership with Wake Tech will help more of our neighbors access higher education opportunities that can make their lives better," says Shelley Blake Curran, GoTriangle's interim president and CEO. "Mobility so often is the key to opening up entirely new worlds of possibilities for people, and GoTriangle is happy to provide that mobility in safe, reliable and comfortable ways."
"As a student myself, I know that getting to and from campus can sometimes be a struggle," said Student Government Association (SGA) president Nicole Castillo. "Sometimes life just happens. This partnership will help students focus on education instead of transportation challenges."
To get a GoPass, Wake Tech students and employees should stop by the ID offices on Southern Wake, Scott Northern Wake, Perry Health Sciences or RTP campuses. GoPasses are also available at the Beltline Education Center on an as-needed basis.
Students must be currently enrolled in at least one seated class to be eligible for a GoPass. The passes are nontransferable and students must show their Wake Tech ID to use them. GoPasses will be deactivated if lost or stolen or if a student is no longer enrolled at Wake Tech. Teenagers, including those taking Wake Tech classes as part of the Career and College Promise program, can ride on any transit agency's routes in the Triangle with a free Youth GoPass. Find out how to get one here.
GoTriangle's GoPass program helps businesses, schools and other organizations offer free or deeply discounted transit as a benefit to employees and students. The organizations pay for the trips that GoTriangle and other transit agencies provide at discounted rates.
Want to see whether there's a transit route between your home or office and a Wake Tech campus? Visit greentrek.waketech.edu for a list of routes that serve Wake Tech campuses or try out the trip planner at gotriangle.org.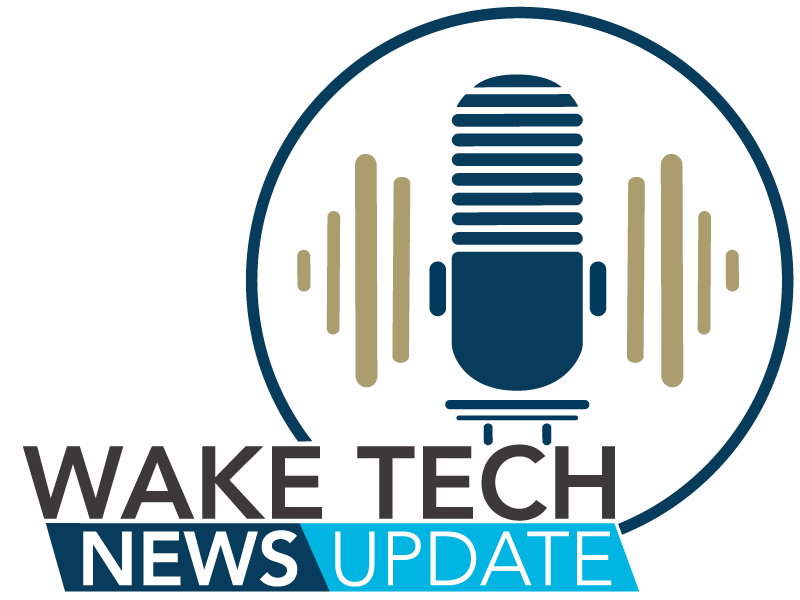 Latest News from Wake Tech