Academics
Two Culinary Students Honored with Prestigious National Scholarship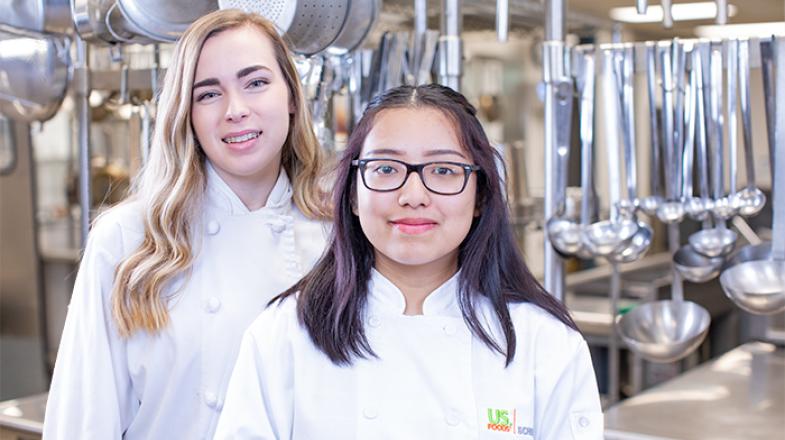 RALEIGH, N.C. (November 27, 2019) - Wake Tech culinary students Karla Jimenez and Hannah Smith are among eight recipients chosen from across the country for the fall 2019 US Foods Scholars Award. US Foods scholarships include up to $20,000 toward a culinary arts education and entry into the restaurant industry. Recipients are selected through an application and evaluation process that considers academic performance and financial need, among other criteria. Each applicant also submits a personal essay.
Karla Jimenez is a first-year student from Garner, and Hannah Smith is a first-year student from Bear Creek, NC. In addition to the scholarship funds, each will have opportunities to work with and learn from US Foods culinary professionals throughout the year.
"It is such an honor to be part of the US Foods Scholars program," said Hannah Smith. "This opportunity will open so many doors for me. I had no idea that following my passion could lead me to where I am today!" Smith has wheat and dairy allergies, and her dream is to open a gluten-free bakery and coffee shop where others with similar food restrictions can find delicious treats.
Karla Jimenez also has big dreams: "I want to explore the culinary world, meet new people, and have fun!" Once she graduates, Jimenez plans to work in a professional kitchen and travel the world to learn about different cultures and food customs.
US Foods is a leading food service distributor serving approximately 300,000 restaurants and food service operations. The US Foods Scholars program was developed to help tackle the ongoing talent shortage facing the restaurant industry. The company works with the Careers through Culinary Arts Program (C-CAP) and the American Culinary Federation (ACF) to identify deserving students who have demonstrated outstanding potential and achievement in the culinary arts and require additional resources to take the next step in their culinary journey.
Two other Wake Tech students received US Foods scholarships earlier this year: Lillie Hood of McGee's Crossroads, a student in Baking & Pastry Arts, and Amber Fuqua of Winston-Salem, a student in Hospitality Management.
Wake Tech offers programs in Baking & Pastry Arts, Culinary Arts, and Hospitality Management. Food and hospitality services represent one of the fastest-growing segments of our economy. Locally, the Triangle is booming, with restaurants, hotels, caterers, health and wellness facilities, and entertainment venues of all kinds opening to serve our growing population. The programs offer small classes, convenient daytime and evening hours, and experienced instructors.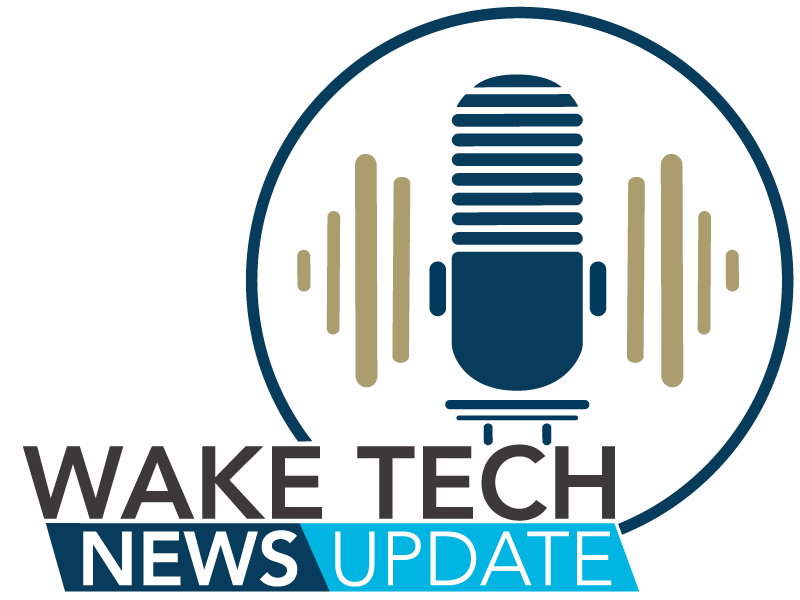 Latest News from Wake Tech