In The Community
Wake Tech Invites Public Comment for Assessment of Associate Degree Nursing program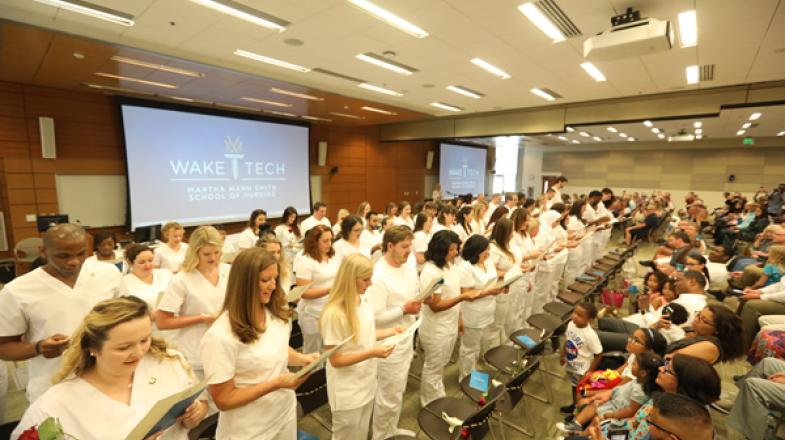 RALEIGH, N.C. (August 23, 2019) - The Wake Tech Martha Mann Smith School of Nursing invites members of the public to offer comment as part of the assessment process for the continuing accreditation of the Associate Degree Nursing program. Peer evaluators serve as site visitors for the Accreditation Commission for Education in Nursing (ACEN).
As the leading authority in nursing accreditation, the goal of the ACEN is to be a supportive partner in strengthening the quality of nursing education and transition-to-practice programs.
As part of the on-site assessment, college personnel, clinical agencies, and members of the public may offer comments during a meeting with the Assessment Team on Thursday, September 26 at 2:30 p.m. at the Perry Health Sciences Campus in Building A, room 149. The campus is located at 2901 Holston Lane in Raleigh.
Written comments are also welcome and should be submitted directly to:
Dr. Marsal Stoll,
Chief Executive Officer
Accreditation Commission
for Education in Nursing
3343 Peachtree Road
Northeast, Suite 850
Atlanta, GA 30326
Or email: [email protected]
All written comments should be received by the ACEN by September 10, 2019.