Academics
Fall Semester Begins with New Leadership, Record Enrollment, and New Bus Service to RTP Campus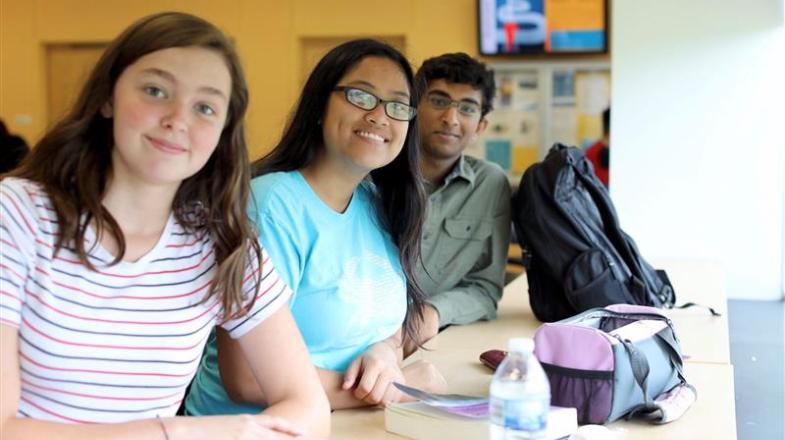 RALEIGH, N.C. (August 15, 2019) - Wake Tech began a new academic year today with excitement and anticipation under the leadership of the community college's fourth president, Dr. Scott Ralls.
Dr. Ralls greeted new students at the Scott Northern Wake Campus as they arrived for the first day of classes and offered them encouragement. He also chatted with them about their schedules and classes.
"It's exciting to welcome the students at this point in the year and see them walk across our graduation stages in the spring," said Dr. Ralls. "It's a great day at Wake Tech!"
Students spent the first day meeting new friends, finding classes, and asking questions about advising, financial aid, and parking.
There was heavy traffic around the Southern Wake campus due to new traffic patterns and construction. Traffic was also heavy at Wake Tech's other campuses.
Overall enrollment for the fall semester at Wake Tech has reached more than 22,800 - that's up more than 3 percent from the same time last year. With more than 74,000 students, Wake Tech is the largest community college in North Carolina.
Wake Tech students have a new option for getting to their classes on the RTP Campus. GoTriangle has direct routes that offer students easy access to the campus and other Perimeter Park destinations. The bus runs every half hour from 6:30 a.m. to 8:30 p.m., Monday through Friday from GoTriangle's Regional Transit Center on Slater Road to the RTP Campus in Morrisville. Bus 310 service is FREE during the month of August.