Academics
New Features are Driving Increased Use of Wake Tech's Mobile App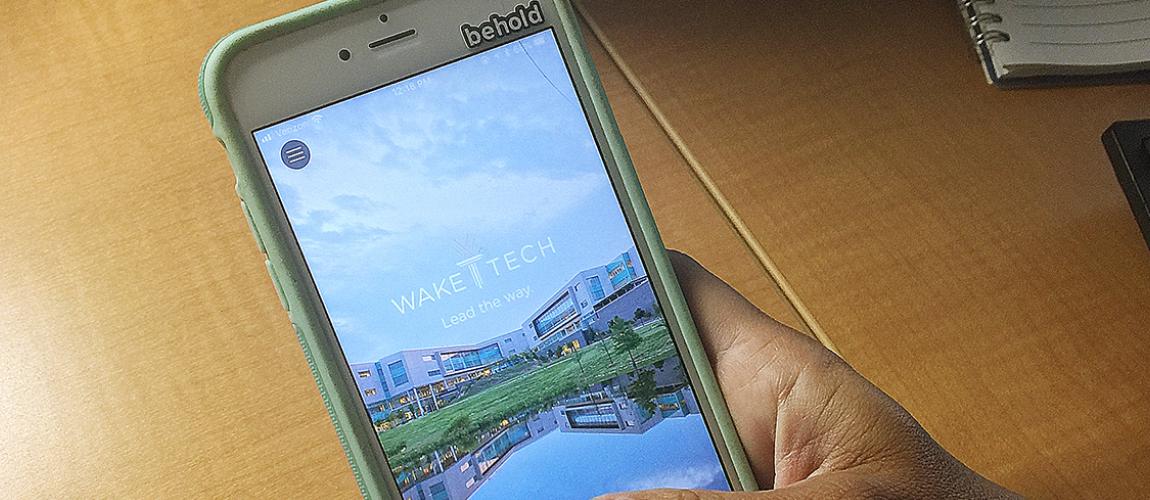 RALEIGH, N.C. (July 31, 2018) – Thanks to a new, recently-launched feature in Wake Tech's mobile app, students can now register for classes directly from their phones or devices. It's all part of a strategy to equip Wake Tech students with the latest digital tools to improve their educational experience.
"Technology is a central part of everyone's college experience today. Students expect instant access to information, so it's vital we equip our learners with the latest digital tools that can help them succeed," noted Dr. Ryan Schwiebert, Vice President of Information Technology Services at Wake Tech. "Our mobile app is a critical component of our strategy to reach as many students as possible."
Beginning this week, all Wake Tech curriculum students will now be able to register for classes directly through Wake Tech's mobile app. Using a familiar shopping cart-style interface, students can select classes linked to their individualized student planner or choose others from the entire Wake Tech catalog. The improvement is expected to help speed class registrations and improve convenience.
To date, the College's app has been downloaded more than 7,200 times and continues to receive new features and enhancements. In addition to class registration, users can view their account balances, pay bills, view their class schedules, lookup their final grades, and even join the waiting line for student services via EagleQ, a digital queue.