Around WakeTech
Wake Tech Begins the Presidential Search Process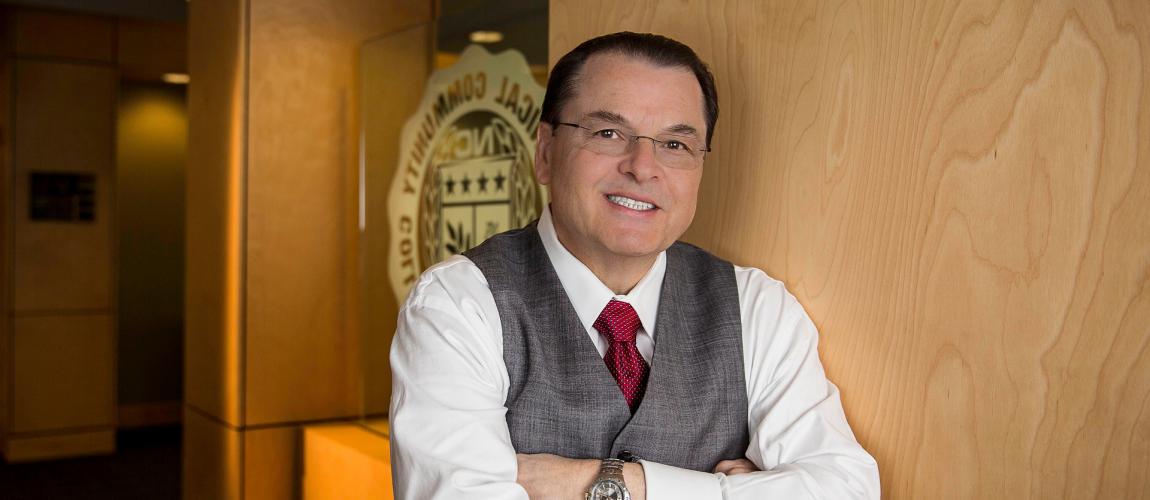 RALEIGH, N.C. (April 17, 2018) – The
Wake Tech Board of Trustees
has approved the process for hiring the college's fourth president. After thoughtful consultation with the North Carolina Community College System, the UNC System, and the Association of Community College Trustees, Board members agreed to hire an outside recruiting firm to lead the presidential search. They also agreed to seek public input to develop the Presidential Profile, and to form a Presidential Search Committee comprised of trustees, faculty, staff, and members of the community to assist in the selection. It is the goal of the Board of Trustees to make the presidential search process as thorough and transparent as possible.
Steps:
1. Hire a search firm through an RFI/RFP process
2. Seek community input on required qualifications and preferred characteristics of ideal candidate
3. Form a Presidential Search Committee to assist in the search and make recommendations to the Board
An RFI (Request For Information) for search firms was posted on April 10. An RFP (Request for Proposals) will be posted on April 27. Four trustees were appointed to work with Wake Tech's Director of Business Services in the hiring of the search firm. That decision should be made by the end of May.
Current President Stephen Scott will retire at the end of August. Dr. Scott is Wake Tech's third president. Under his leadership, Wake Tech has become the largest of North Carolina's 58 community colleges, and has consistently ranked among the fastest-growing community colleges in the United States. Student enrollment has grown from 50,000 in 2003 to more than 74,000 today.
About Wake Technical Community College:
Wake Tech is North Carolina's largest community college, serving more than 74,000 adults annually, with six campuses, three training centers, multiple community sites, and a comprehensive array of online learning options. Wake Tech is accredited and offers more than 200 associate's degrees, diplomas, and certificates that prepare students for university transfer or immediate employment. The college offers non-credit continuing education programs that include customized workforce training, small business support, public safety officer training, basic skills courses such as English as a Second Language and high school equivalency preparation, and other courses for personal enrichment. Wake Tech also serves high school students at the Wake Early College of Health and Sciences, Vernon Malone College and Career Academy, and North Wake College and Career Academy, in partnership with Wake County Public Schools. For more information, visit
www.waketech.edu
, and on social media @waketechcc.