Partnerships
Biotech Training in the Spotlight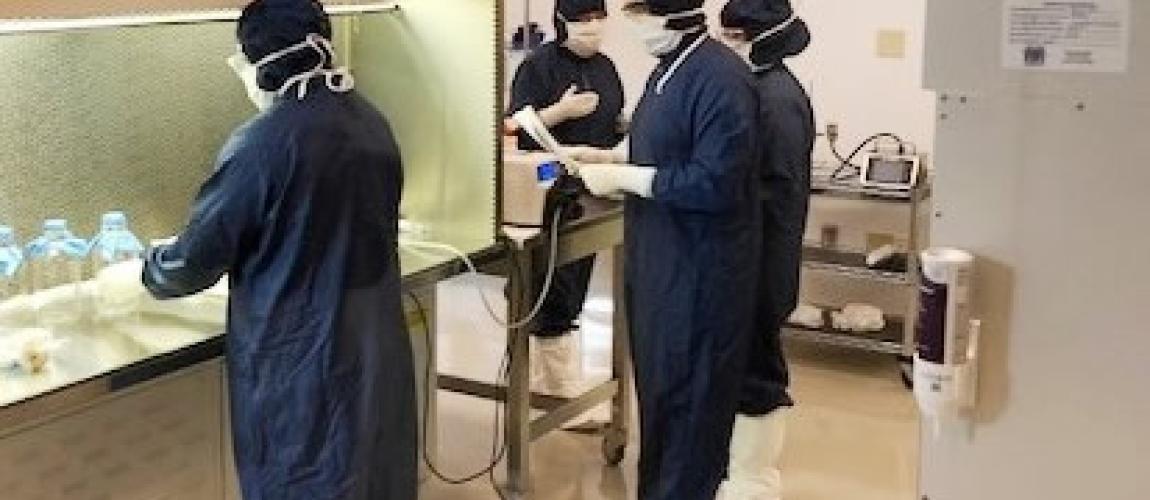 RALEIGH, N.C. (February 14, 2018) – Biotechnology training was on display today at the BioNetwork Capstone Center, on NC State's Centennial Campus. Members of the NCWorks Commission toured the center for a first-hand look at a training environment that mirrors a commercial biomanufacturing plant. It includes fully-equipped, industrial-grade laboratories and a state-of-the-art aseptic suite for hands-on training in cleanroom processing techniques.
On the tour today, members of the NC Works Commission watched as employees from Patheon's Greenville, NC manufacturing site were trained on an aseptic filtration process, a means of sterile product manufacturing. They also saw the fermentation process of a green fluorescent protein, first discovered in jellyfish!
The BioNetwork Capstone Center is a partnership between the North Carolina Community College System and Wake Tech's Workforce Continuing Education division. It provides affordable, high-quality, hands-on training in biotechnology, biomanufacturing, and biopharmaceutical/pharmaceutical operations in a simulated industrial environment.
North Carolina's biopharma industry has experienced significant growth over the last decade, outpacing the national average, and that growth is expected to continue. For the 2016-17 fiscal year, NCCCS BioNetwork served 90 companies and trained more than 2,200 individuals.
The NCWorks Commission is appointed by the Governor to guide business policy and strategy across the state.