Around WakeTech
Wake Tech Earns "Military Friendly" Designation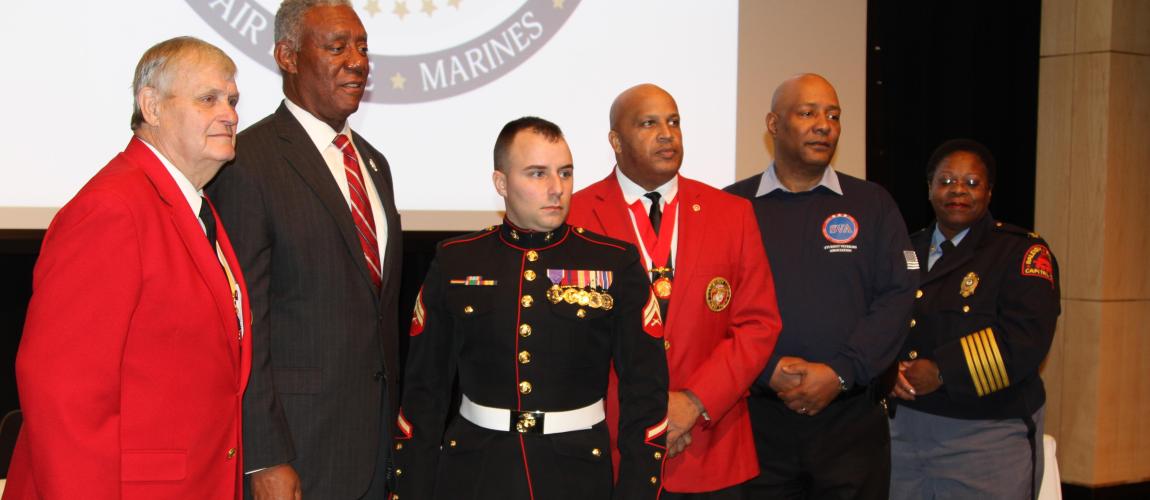 RALEIGH, N.C. (January 23, 2018)​ – Wake Technical Community College has been designated a 2018 Military Friendly® School by Victory Media. The list of schools deemed "military friendly" is published each year to help service members and their families as they seek education and training for civilian careers. Military Friendly® Schools, now in its 16th year of publication, includes colleges, universities, and trade schools and is the most comprehensive resource of its kind for veterans.
"We've always been proud to count veterans and members of the military among our ranks," said Dr. Samuel Strickland, Senior Vice President and head of Military and Veteran Programs at Wake Tech, "and we're committed to providing the resources and services they need to thrive."
The Military Friendly® designation is based on public data sources and survey responses. Schools are evaluated on student retention, graduation, job placement, loan repayment, persistence, and loan default rates – for all students, and specifically, for student veterans. More than 1300 schools participated in the 2017-18 survey, which included student responses for the first time, and 849 earned the designation. Victory Media determines survey methodology and criteria with input from the Military Friendly® Advisory Council, made up of independent leaders in higher education and military recruitment.
Daniel Nichols, a veteran and Chief Product Officer at Victory Media, says that applying a consistent standard to schools gives veterans a comprehensive view of the best opportunities available: "Military Friendly® helps families make the best use of federal benefits and allows us to assist them in finding career success."
Wake Tech will be showcased with the other 2018 Military Friendly® Schools in the annual Guide to Military Friendly® Schools as well as in other Victory Media publications, G.I. Jobs® and Military Spouse Magazine, and at militaryfriendly.com.
For more information about Wake Tech's commitment to attracting and supporting military students, visit veterans.waketech.edu.