Around WakeTech
Wake Tech Implements New Residency Determination Service
RDS Now Part of Application Process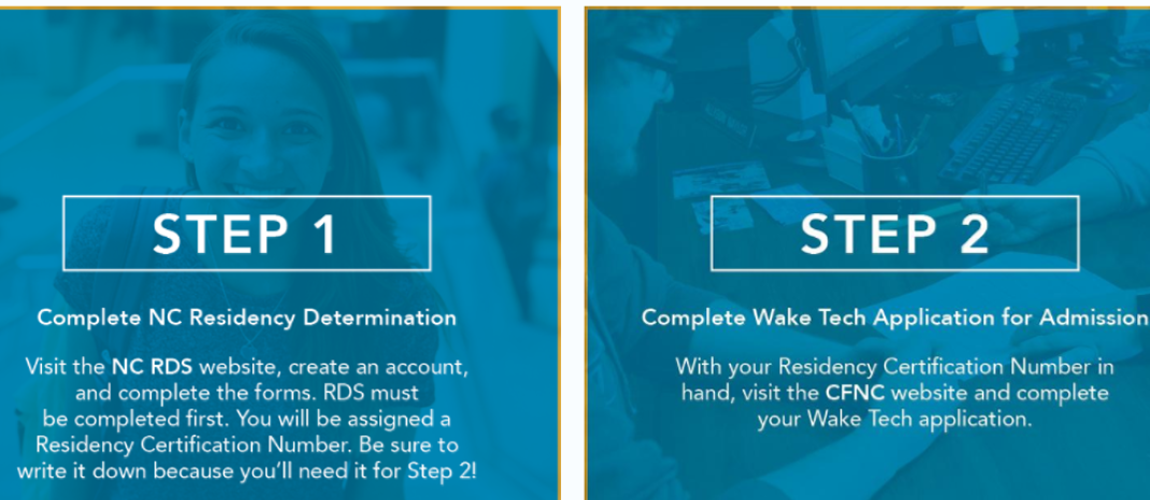 RALEIGH, N.C. (October 24, 2017) - Wake Technical Community College announces a new application process. Wake Tech has joined other community colleges and four-year colleges and universities across the state in converting to the state's North Carolina Residency Determination Service (RDS).
RDS is the centralized service for determining state residency for students. It requires applicants to submit residency information as they apply for admission. RDS allows students to use one residency determination in their applications to multiple colleges and universities.
Applying for admission to Wake Tech is now a two-step process:
Complete the NC Residency Determination Service forms and make note of your assigned Residency Certification Number
Visit the CFNC website and complete the Wake Tech Application for Admission, using your Residency Certification Number
With the new system in place, applicants are advised to apply early to ensure timely admission. To learn more visit apply.waketech.edu.