Events
Wake Tech Summit Welcomes Veterans and Families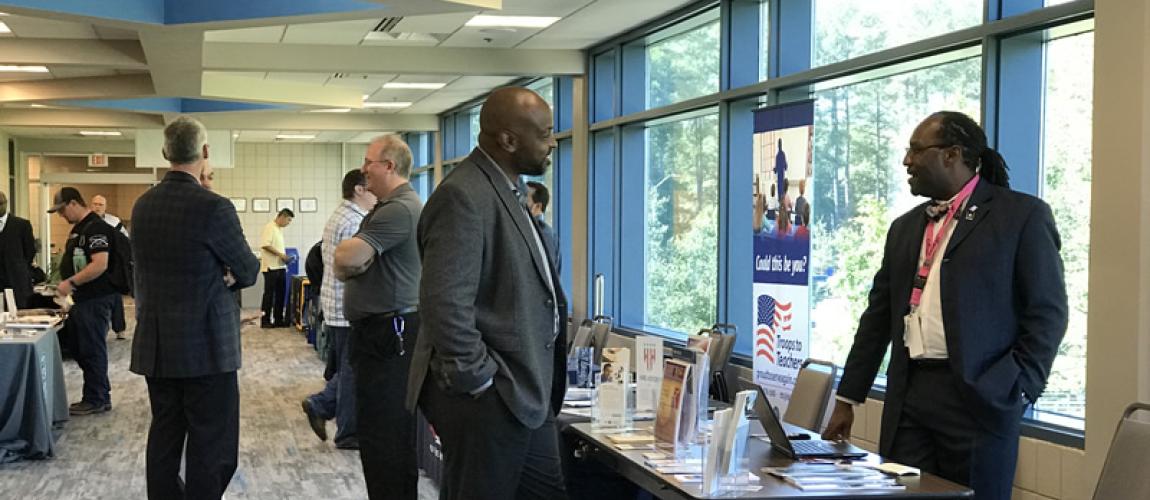 RALEIGH, N.C. (October 5, 2017) - Local vets and their families were guests of honor today at a Veterans Summit on Southern Wake (Main) Campus. The event included a job fair, a variety of workshops, and advice for those thinking about starting their own business.
Veterans also learned about the many community resources available – and how to access them – and the courses and degree programs at Wake Tech that can lead to career advancement. The Veterans Summit was free and open to the public.
Wake Tech provides a variety of services for veterans (and their family members) pursuing education, training, and professional development: accelerated training programs, assistance with VA benefits and financial aid, and options for translating military experience into workplace credentials.