Events
Wake Tech Hosts Raleigh Mini Maker Faire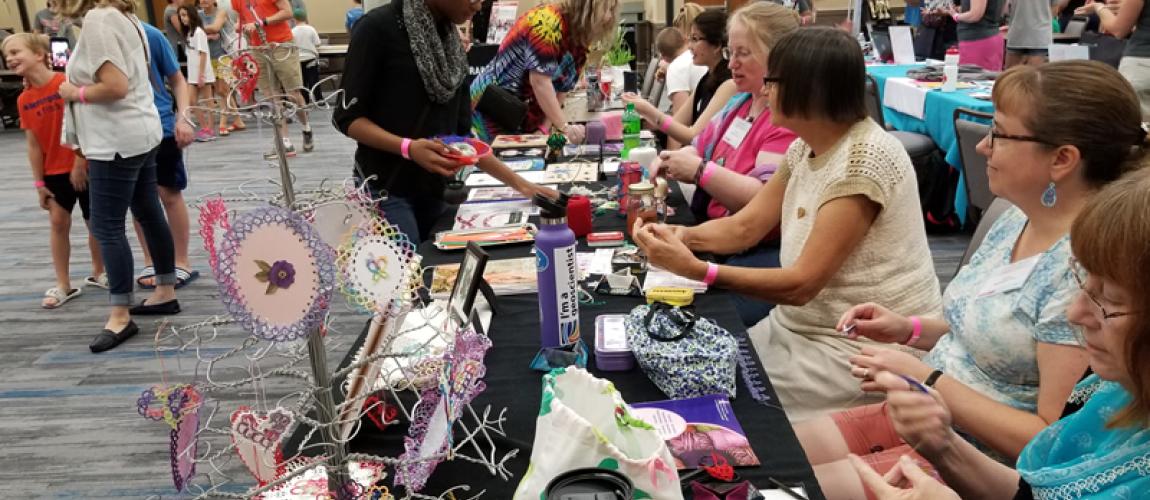 RALEIGH, N.C. (September 23, 2017) - It's part science fair, part county fair, and part something entirely new! Wake Tech hosted the Raleigh Mini Maker Faire today on Southern Wake (Main) Campus. The Maker Faire brought creative people together to showcase and share their projects, experiments, and creations. The gathering included engineers, science and tech enthusiasts, artists and crafters, tinkerers, hobbyists, performers – and many others who embrace the do-it-yourself (or do-it-together!) spirit. More than 500 people attended the event!
The Mini Maker Faire featured interactive exhibits, talks, demonstrations, and performances that highlighted science, technology, engineering, math, and the arts. Offerings included everything from robotics and 3D printing to e-textiles, clean energy, and computers known as Raspberry Pi! The family-friendly event also offered music, food, and fun activities for kids.
STEM (science, technology, engineering, and mathematics) and the arts are extremely important at Wake Tech. These disciplines offer many employment and career opportunities for students, and are critical in preparing tomorrow's workers and leaders. The Mini-Maker Faire engages students and the community and highlights the value and relevance of STEM education.