Around WakeTech
College Launches Redesigned Website
Updated Site Focuses on Students, Features More Video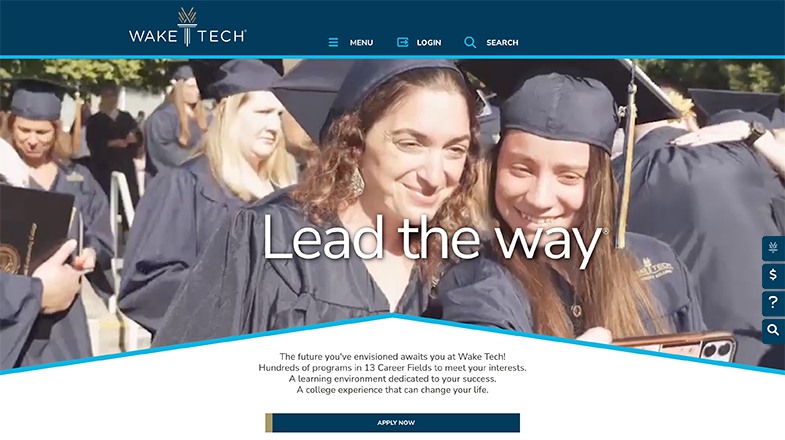 RALEIGH, N.C. (September 20, 2023) – Wake Tech formally launched an updated website today to make it easier than ever for current and prospective students to find the information they need to make decisions about their education and careers.
The redesigned waketech.edu features more video throughout the site, from Wake Tech's 250 credit programs to support services such as Admissions, Career Services and the Care Center. All the degree programs, along with dozens of the college's non-degree programs, fall within 13 Career Fields that scroll across the new homepage, so individuals can quickly find an area of study that interests them.
Other upgrades include streamlined navigation that reduces the number of clicks needed to get key data and details and event listings and a social media "wall" on the homepage that offer students and the community more opportunities to engage with the college. Highlighting Wake Tech's innovative opportunities, programs and services, including testimonials from students and graduates, showcases what makes Wake Tech the right educational choice for many. On the technical side, the site is more responsive for people using a cellphone or tablet, has improved search capabilities and meets ADA rules for accessibility.
"We're very excited about the redesign because, at Wake Tech, the user experience has always been priority one," said Laurie Clowers, vice president of Communications and Marketing. "We want our website to be as accessible, inclusive and helpful as possible to make sure people in our community can find what they need when they need it!"
The website is Wake Tech's top marketing tool, with some 2.4 million users a year. The college last changed the look of its site in 2017, and the redesign meshes with other efforts within the college to better engage with prospective students and provide them with seamless information stretching from short non-degree classes to two-year degree programs and beyond.
"Equitable access is a cornerstone of the community college mission and one we place a high premium on at Wake Tech," said Wake Tech President Dr. Scott Ralls. "This newly designed site is a vital part of that – a welcoming online space that invites people in and provides information, tools and guidance for pursuing their higher education goals."
Wake Tech is North Carolina's largest community college, serving 64,000 adults annually on six campuses – a seventh is under construction – two training centers, multiple community sites and a comprehensive array of online learning options.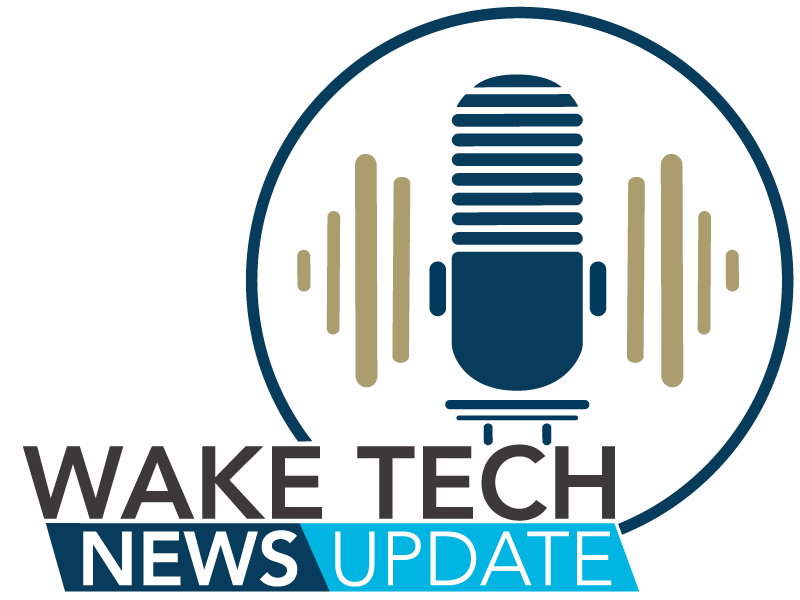 Latest News from Wake Tech