Student Success
STEM Students Selected for National Research Program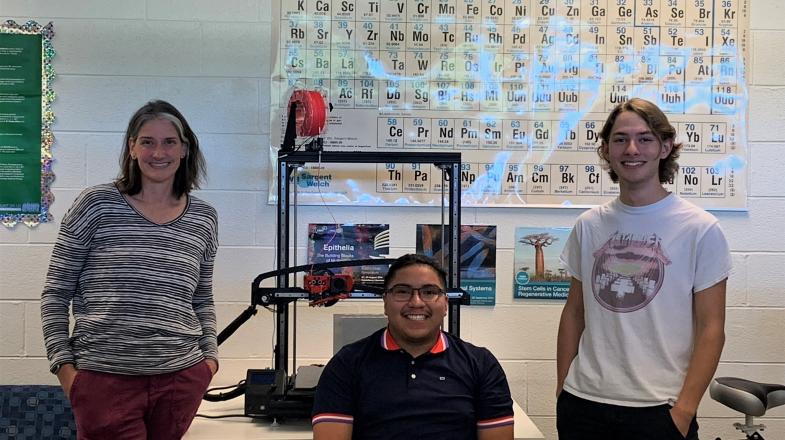 RALEIGH, N.C. (October 6, 2022) – Two Wake Tech STEM students have been selected to participate in a national program to train them to be advocates for undergraduate research.
Through a competitive application process, Kevin Reza Villa and Quinn Anderson were chosen for the prestigious 2022-23 Scholars Transforming Through Research (STR) Program, a new advocacy program offered by the Council on Undergraduate Research. Of the 75 teams chosen, Wake Tech is the only institution in North Carolina and one of only three community colleges nationwide selected.
Beginning this month, the students will participate in a six-month program aimed at developing their communication and advocacy skills, which will empower them to convey the power of the high-impact practices of undergraduate research, scholarship and creative inquiry experience to diverse stakeholder groups, such as funders and elected officials. They will also have the opportunity to meet with members of Congress in the spring to advocate for undergraduate research. Wake Tech Assistant Professor of Mathematics Carrie Hoffman will serve as faculty mentor for the team.
"Not only is this STR program a great opportunity for Kevin, Quinn and Carrie, but it is a great opportunity for Wake Tech and community colleges in general to have a national voice alongside four-year institutions on the importance of undergraduate research for academic success and workforce training," said Dr. Jackie Swanik, associate dean of Mathematics and Sciences and START Program director.
Over the past year, Reza Villa and Anderson served in the first group of paid laboratory interns in Wake Tech's STEM Academic Research and Training (START) program. Funded through a National Science Foundation (NSF) grant, the internships allow selected students to conduct research in biotechnology, microbiology, genetics and other topics in the STEM Lab on the college's Scott Northern Wake Campus with university partners at North Carolina State University, UNC-Chapel Hill and North Carolina A&T State University.
This year, both students are sharing and championing their internship experience to STEM students as START ambassadors in an effort to increase the program's diversity. They said the START program and their faculty mentors have solidified their desire for STEM careers, and they are excited about their new opportunity.
"Participating in the START program gave me the confidence and assurance that I needed to pursue my goals and passions," Anderson said. "The experience exacerbated my curiosity and cemented my plans for getting an education. My first undergraduate research experience allowed me to say, 'Yes, this is what I want to do with my life.'"
"By providing me with hands-on experience, surrounding me with like-minded individuals and introducing me to a mentor who was willing to help, I became enthusiastic about my education because I no longer doubted my academic choices," Reza Villa said. "Knowing that I have made lifelong bonds with people who share my passion and experiences gives me the confidence to continue in my educational journey towards a STEM career."
The $1.4 million grant that funds the START program is Wake Tech's largest NSF grant to date and enables 50 students per semester to participate. Learn more about the START program and research opportunities at Wake Tech at waketech.edu/start.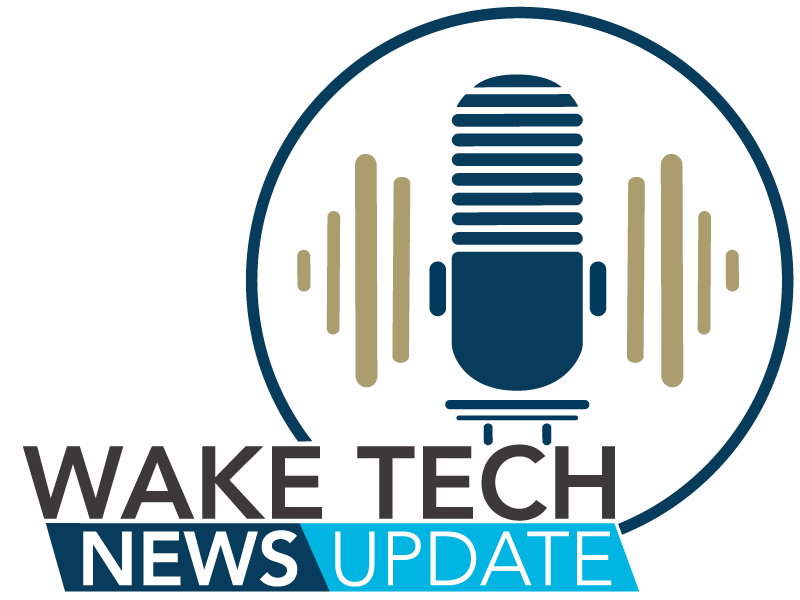 Latest News from Wake Tech