Events
WakeWorks® Triples Number of Apprentices
Program Celebrates with Second Signing Ceremony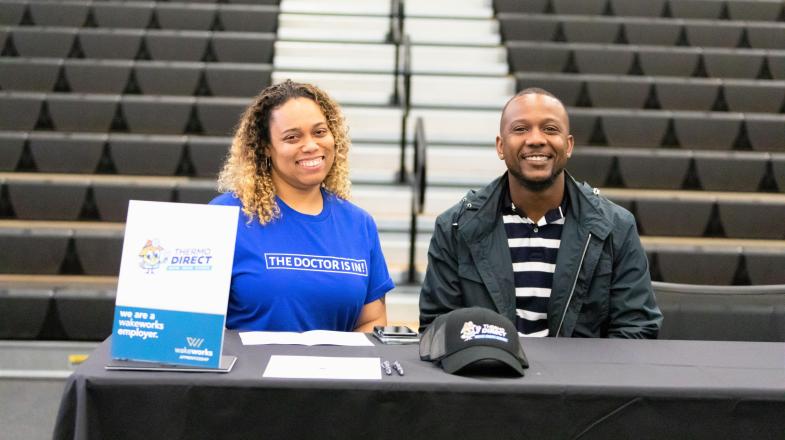 RALEIGH, N.C. (May 12, 2022) – More than 150 new student apprentices are learning while they earn at 60 local companies as part of WakeWorks® Apprenticeship.
The program, now in its second year, is a partnership between Wake Tech and Wake County to address the county's shortage of technical workers, while giving students a unique opportunity to earn an income while learning new skills.
A special signing ceremony was held tonight at Scott Northern Wake Campus to celebrate the hiring of the new apprentices and the commitment of the business partners to train and mentor student apprentices.
"I often say that 'Wake County runs on Wake Tech," said college President Dr. Scott Ralls. "But really, Wake County runs on the hard work that all of you do."
In addition to tripling the number of apprentices in the program, more than 30 new companies have joined WakeWorks® this year as a way to fill their talent pipeline and grow their business. Those who participated in the signing ceremony included Capital Automotive Group, LL Vann Electric, Messer Construction Co., Mitchell Heating and Cooling Inc., Moonlite Electric & Construction LLC, North Carolina State University Facilities, N.C. State's Division of Academic and Student Affairs, Thermo Direct Inc. and Wake County EMS.
WakeWorks® offers apprenticeship opportunities in nine program areas. Students interviewed with the companies earlier this year and were hired to work as technicians in fields like automotive systems, carpentry, EMT/paramedic, electrical, HVAC, plumbing, welding and telecommunications tower technician. Plumbing, welding and collision repair are the newest apprenticeship pathways offered.
"The partnerships that we have formed from the start of WakeWorks® Apprenticeship have been absolutely amazing," said John Wojcik, senior director of WorkWorks® Apprenticeship. "The willingness of our business partners to provide jobs that are founded around excellent mentorship while doing work is priceless in the job-training arena. The teamwork between the college and our partners builds the bridge to opportunity for our apprentices to move into sustainable living wages."
""I think it's great," said electrical apprentice Johnny Garcia. "They send you to school, and you make money and learn. You just have to show up and work hard. It's great for anyone who wants to be successful."
In 2020, Wake County commissioners unanimously approved funds of up to $500,000 per year to expand apprenticeship opportunities in skilled trades and technician programs, where demand for workers is high. WakeWorks® funding covers tuition, fees, books, uniforms and tools for apprentices, who will also receive 2,000 hours of on-the-job training and 144 hours of related classroom instruction. Board of Commissioners Vice Chair Shinica Thomas pledged ongoing support for the program.
"We have proposed an additional $200,000 for WakeWorks® in this year's budget," Thomas said. "It's not a done deal, but we want to make sure this program continues to thrive."
In addition to earning a paycheck, apprentices also earn a nationally recognized credential and have an opportunity to build a long-term career. Ninety-one percent of apprentices are still with their employers after nine months, according to the U.S. Department of Labor.
A dozen students were also recognized at the event for completion of their apprenticeship training. They will now be recommended for their journey worker status issued by the Labor Department.
Learn more about student apprenticeship and employer partner opportunities with WakeWorks® Apprenticeship at apprenticeship.waketech.edu.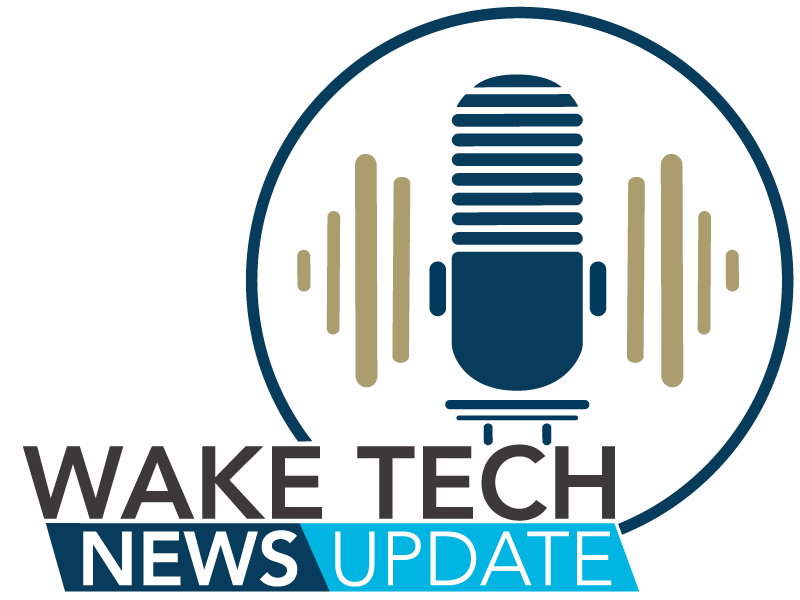 Latest News from Wake Tech