Partnerships
Credit Suisse Announces Support for Wake Tech IT and STEM Programs
Partnership Intends to Bring New Apprenticeship Opportunities for Students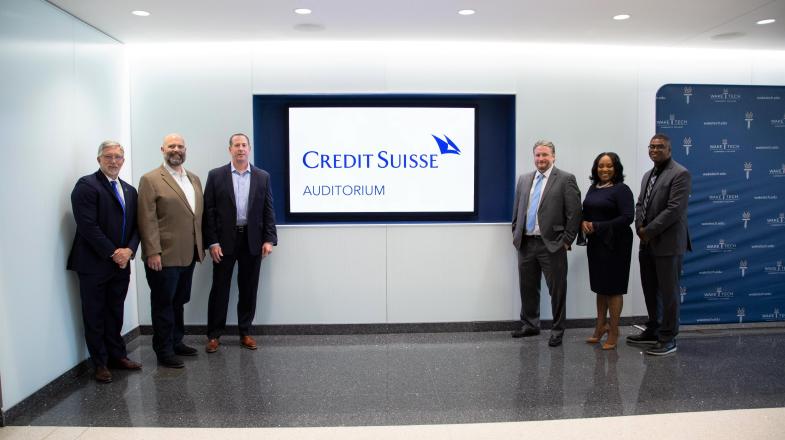 RALEIGH, N.C. (April 28, 2022) – Wake Tech is pleased to announce that global financial firm Credit Suisse has provided a significant contribution for Wake Tech IT and science programs. The company has made a $100,000 contribution to support scholarships for underrepresented student populations in IT and other STEM programs, as well as ongoing technology and equipment enhancements at the RTP Campus.
In recognition of its support, the auditorium in Building 1 at the RTP Campus will bear the name Credit Suisse Auditorium. The 2,500-square-foot space is used for industry training, college events and career fairs and serves as a meeting place for industry leaders and community groups.
"Over the past two years, we have built and bolstered a relationship with Wake Tech and have demonstrated our commitment in multiple ways, from philanthropic contributions, hiring graduates, to working on creating a new apprenticeship program at Credit Suisse Raleigh. We are very proud to have this partnership with Wake Tech and to support their commitment to providing equitable access to training and education," said Casey Tart, Credit Suisse senior sponsor of Wake Tech.
"As the region's 'ladder college,' Wake Tech is committed to providing avenues for all students to transform their lives by laddering-up to new opportunities for economic mobility," said Wake Tech President Dr. Scott Ralls. "This gift from Credit Suisse will create scholarships for women and minority students so they can access the training and learn the skills needed for the growing job opportunities in IT and other STEM fields in our region."
In addition to the financial contribution, Credit Suisse is working with college leaders to create a new apprenticeship program for IT students. The goal is to provide IT students an opportunity to get on-the-job training while completing their coursework at Wake Tech, ultimately preparing a skilled talent pipeline for entry-level positions at Credit Suisse. The company looks to Wake Tech to recruit and hire graduates from IT and business degree programs. Credit Suisse Raleigh is working on entry-level IT apprenticeship opportunities, potentially leading to concierge-level desktop support as students complete an apprenticeship.
Credit Suisse leaders in Raleigh also serve on the college's IT Provost's Council, helping to guide and shape IT programs, and engage with students as mentors and career advisors. Credit Suisse leaders even started a Wake Tech alumni group at the company to encourage co-workers to engage with the college.
The Credit Suisse support for Wake Tech STEM programs comes on the heels of a major contribution from the Credit Suisse Americas Foundation. Last year, the foundation announced a $250,000 commitment to support and expand the WakeWorks® Apprenticeship program. As part of Credit Suisse's philanthropic commitment to Future Skills, the funds are being used to help offer apprenticeship opportunities at a broader set of employers.
Industry and community groups interested in utilizing the Credit Suisse Auditorium at the RTP Campus for training or events should contact Keith Babuszczak at [email protected] or 919-866-5817.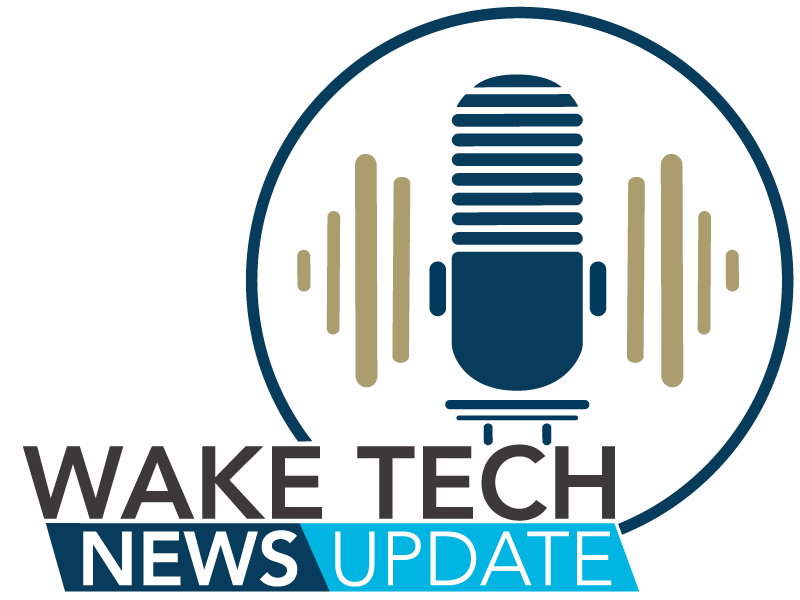 Latest News from Wake Tech