Events
College Honors First Responders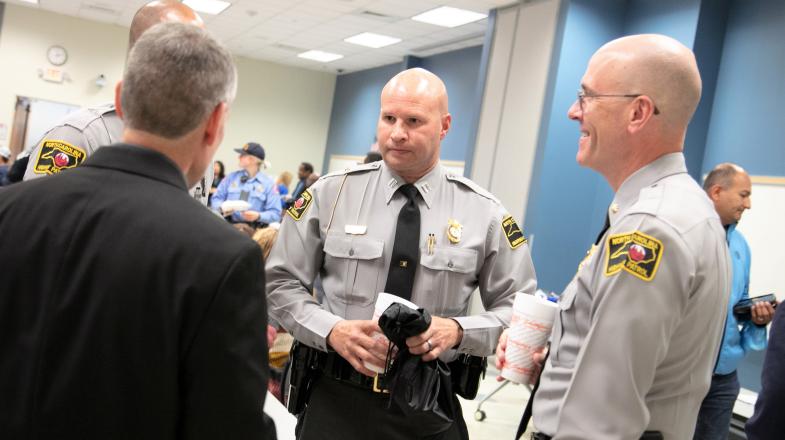 RALEIGH, N.C. (April 19, 2022) - Dozens of local first responders "responded" to a special call today at Wake Tech. The college hosted "Thank a Hero," a special event at the Public Safety Education Campus to show police officers, firefighters, emergency medical service personnel and others who dedicate their lives to help people in need how much they are appreciated.
The event began with a special dedication in memory of Knightdale police officer Ryan Hayworth, a graduate of Wake Tech's Basic Law Enforcement Training (BLET) Academy who was killed in the line of duty last fall. A dogwood tree was planted on campus and a memorial plaque unveiled in his honor.
Officer Hayworth's father, former Zebulon police chief Tim Hayworth, said his son lived a life of service.
"Ryan served God, his family, friends and his community," said Tim Hayworth. "I want to encourage everyone to live like Ryan and be of service to others."
Following the special ceremony, first responders were treated to lunch as a show of appreciation. Wake Tech senior leaders, including President Dr. Scott Ralls and members of the Wake Tech Board of Trustees, helped serve barbeque and fried chicken.
First responders were also able to sign up for AT&T's FirstNet, the country's first nationwide public safety communications platform dedicated to public safety workers. The service helps them connect to the critical information they need in an emergency.
"Wake Tech is honored to serve our region's law enforcement and public safety community," said Dr. Ralls. "Today, it is our privilege to say thank you for keeping our communities safe and secure."
Thank a Hero was sponsored by AT&T FirstNet, Curtis Media, Civic Federal Credit Union, InVeris Training Solutions and Action Target Inc.
Wake Tech trains the most first responders in the state, including law enforcement and corrections officers, firefighters, EMS, State Bureau of Investigation and U.S. Department of Homeland Security personnel. It was the first community college in North Carolina – and the second in the nation – to earn CALEA® accreditation for its Public Safety Training Academy. CALEA®, the Commission on Accreditation for Law Enforcement Agencies, recognizes best practices and professional excellence in policy and practice.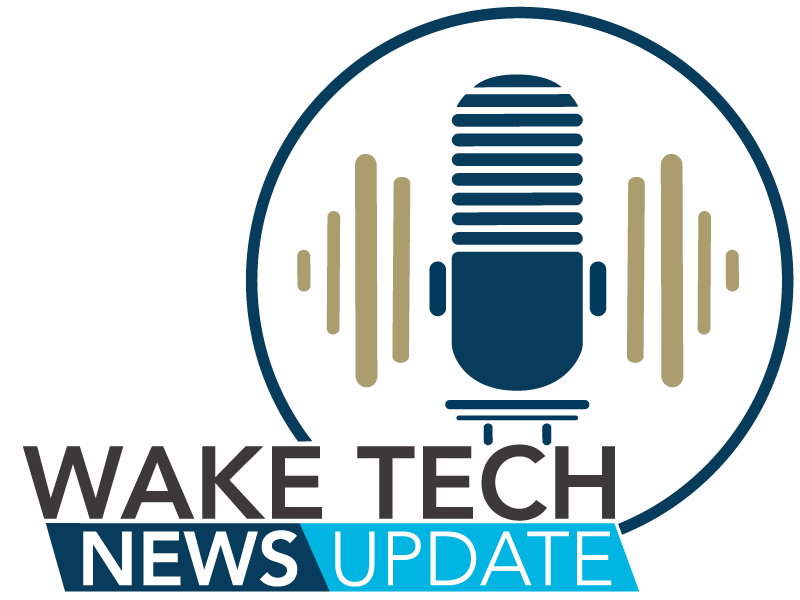 Latest News from Wake Tech