Events
College Receives Major Grant for Undergraduate STEM Research
College is Among the First to be Awarded Funding from New NSF Grant
RALEIGH, N.C. (February 15, 2022) - Wake Tech is pleased to announce that the college has been awarded a National Science Foundation (NSF) grant of nearly $1.4 million to enhance undergraduate research opportunities for science, technology, engineering and math (STEM) students. The award is Wake Tech's largest NSF grant to date, and the college is among the first to receive funding from a new NSF grant program for STEM education and research at two-year higher education institutions.
Wake Tech's project, entitled "Increasing STEM Persistence by Supporting Apprentice Research Experiences (AREs) as a Model for Institutional Change in Community Colleges," is funded through NSF's new Advancing Innovation and Impact in Undergraduate STEM Education at Two-Year Institutions of Higher Education program.
Wake Tech announced the grant during today's Board of Trustees meeting, which was attended by U.S. Congresswoman Deborah Ross, along with Betty Jo Shepheard of U.S. Senator Richard Burr's office.
"The innovation, the grit, the creativity to apply for a $1.4 million grant to do precisely what the students need and the industries need right now is so inspiring and warms my heart," Congresswoman Ross said. "It's a great honor and delight to be with you and hear about everything you are doing and know that these fantastic students will have a bright future connecting them to what we need in this community."
The funds will strengthen the college's STEM Academic Research & Training (START) program over the next five years by building paid research laboratory-based internship opportunities with university partners N.C. State, UNC-Chapel Hill, and N.C. A&T for 50 Wake Tech students per semester. Students will learn from faculty mentors, who will receive formal training to help them better mentor START students.
The project also aims to increase access to STEM education for underrepresented populations and increase the number of students who transfer and are successful in STEM bachelor's degree programs. The project will also develop a sustainable model for co-curricular apprenticeship-style undergraduate research programs and help build the case for state and donor funding of faculty-mentored research at community colleges across North Carolina.
START students will use the STEM lab on the college's Scott Northern Wake Campus to dedicate 40 hours per semester outside of the classroom to conduct research for the university partners. Potential research topics include projects in biotechnology, microbiology, genetics, geology and ecology. Students will also receive professional development training and will tour university partner campuses.
North Carolina, particularly the Raleigh area, is experiencing tremendous technology job growth, so high-quality STEM education is critical to ensure the future needs of employers.
"When you think of community colleges, your first thought is usually not of undergraduate research," said Dr. Jackie Swanik, associate dean of Mathematics, Sciences and Engineering at Wake Tech. "However, for our STEM university transfer students, early exposure to undergraduate research will allow them to explore various STEM professions, help them to be more successful here at Wake Tech, and make them more competitive when they transfer to the four-year institutions."
Wake Tech President Dr. Scott Ralls said this project will allow the college to lead the way for faculty-mentored undergraduate research at community colleges.
"We have so much to celebrate with this NSF award," Ralls said. "Wake Tech faculty built START as a labor of love, volunteering their time to mentor START students. This grant will not only provide funds for the students and mentors of the START program, but will also allow us to study the program to determine if participation increases success at Wake Tech and university transfer. The data from the study of START could have an impact on community college practices across the country."
Wake Tech has received 20 NSF awards since 1997, including seven in the past five years.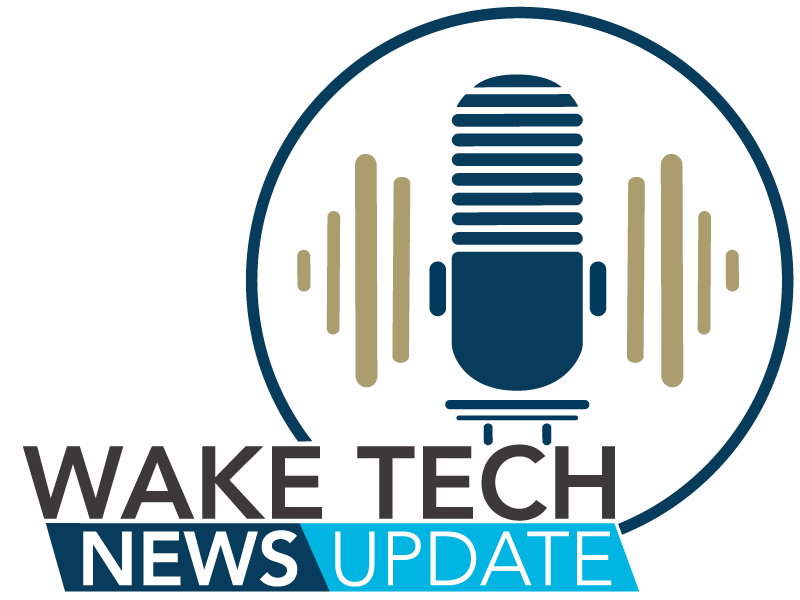 Latest News from Wake Tech