A New Chapter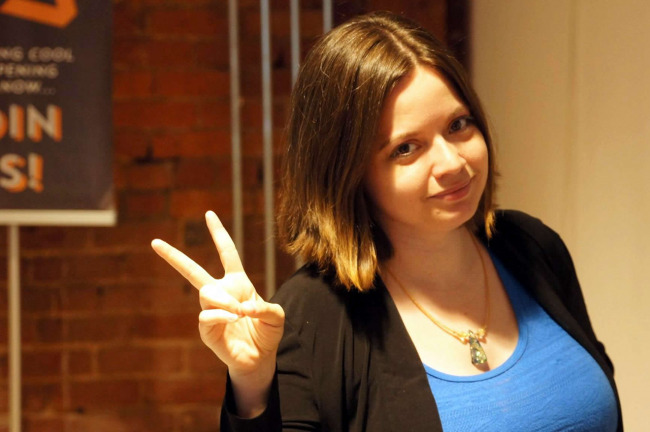 Heather Leah
Class of 2008
"I could have been just another high school dropout. At Wake Tech, I learned how to be an author – and now I'm published and I have a book deal!"
— Heather Leah
Thirty-four-year-old Heather Leah has accomplished a lot: She's a published author who co-founded a non-profit, and she also serves as marketing director for a Raleigh creative arts school. Her success, she says, is no accident.   
In high school, Heather dreamed of becoming a writer but dropped out of school after a counselor told her that dream was not realistic. She was not at all ready to give up on her education, however. Heather enrolled in Wake Tech's Adult High School program looking for a fresh start – a decision, she says, that changed her life. 
Her instructor, Larry Fraller, inspired her to reach her goals. "Mr. Fraller gave me real, actionable steps I could take to make my dreams come true. He read my stories and helped me polish my writing. He taught me so much more than math and English." Heather earned her high school diploma and immediately began working on an associate's degree at Wake Tech. 
For the next few years she juggled classes, a full-time job, and volunteer work. In 2007 she graduated from Wake Tech and transferred to UNC Asheville, where she earned a bachelor's degree in history. She now writes for several local magazines and has started a digital publication called Candid Slice that boasts 50,000 readers a month! Heather also contributes to The Huffington Post and is working on a book about an abandoned underground in Raleigh's Cameron Village. "I could have been just another high school dropout," Heather says. "At Wake Tech, I learned how to be an author – and now I'm published and I have a book deal!"   
Heather continues to work for the non-profit she helped create, now called Activate Good, which organizes the Triangle's 9/11 Day of Service. She has also developed a curriculum for teaching high school students how to make an impact through volunteering. 
Heather says she was able to write a new chapter in her life thanks to her experience at Wake Tech. "Wake Tech gave me confidence in myself and the skills to pursue the career I've always wanted. My dreams are coming true!"