Starting a New Chapter in Life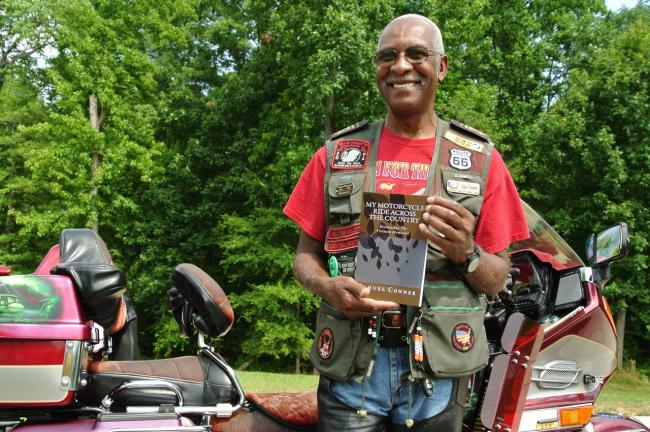 Samuel Conner
Class of 2014
"My life is completely different now."
— Samuel Conner
In 2011, Vietnam Veteran Samuel Conner did something he had always wanted to do. Retired and unemployed, he rode his motorcycle across the country to California, and then joined a veterans group on a ride from California to the Vietnam Veterans Memorial in Washington, D.C. Friends and family encouraged him to write a book about the experience, but he didn't know where to start, until he took a course at Wake Tech. "It was life-changing for me!" says Sam. 
The course, offered by Wake Tech's Continuing Education Division, was called "How to Make Money When You Don't Have a Job." It introduces students to ways of exploring opportunities for freelance projects, selling products over the internet, and yes, writing books and getting them published. "There is so much information in that class," Sam says. "You realize that you can be anything that you want to be." 
With the inspiration from his Wake Tech class and instructor Ken McDonald, Samuel published his book, "My Motorcycle Ride Across the Country, Destination The Vietnam Memorial." He has sold copies on amazon.com and barnesandnoble.com, and has taken it to speaking engagements and book signings with veterans groups. He even sent a signed copy to the White House, and received a thank-you letter from President Obama in return! 
"My life is completely different now," Sam says. With four books in the works, he's excited about his accomplishments, and credits Wake Tech with making them happen. "It's like the instructor gives you a blank check and says 'go make something of yourself.'" The class Sam took is part of the Human Resources Development program and is tuition waived for the unemployed and under-employed.